Do You Outline Books Or More By-The-Seat-Of-Your-Pants Writer? by K. J. McGillick – Guest Post
Do You Outline Books Or More By-The-Seat-Of-Your-Pants Writer? by K. J. McGillick – Guest Post
Today on the blog we welcome author K. J. McGillick, with her guest post 'Do You Outline Books Or More By-The-Seat-Of-Your-Pants Writer?', as part of the blog tour for her latest book, 'The Last Lie She Told', which was released on 8th July 2018. Post contains affiliate links.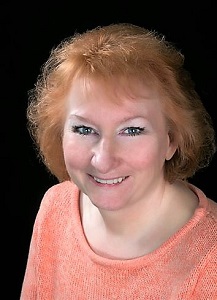 K. J. McGillick was born in New York and once she started to walk she never stopped running. But that's what New Yorker's do. Right?
As she evolved so did her career choices. After completing her graduate degree in nursing she spent many years in the university setting sharing the dreams of the enthusiastic nursing students she taught. After twenty rewarding years in the medical field she attended law school and has spent the last twenty-four years as an attorney helping people navigate the turbulent waters of the legal system. Not an easy feat.
And now? Now she is sharing the characters she loves with readers hoping they are intrigued by her twisting and turning plots and entertained by her writing.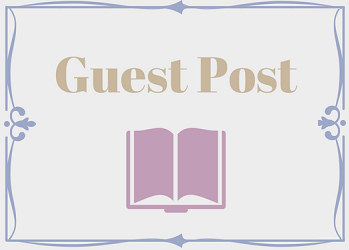 Do You Outline Books Or More By-The-Seat-Of-Your-Pants Writer?
I have tried both methods and I can't say I like one over the other or one works better. I believe the story chooses the method as opposed to the writer.
My first book THREE: Deception Love Murder came upon the heels of months of research about the craft of writing.  The research I did I saved at www.writingresearch.homesteadcloud.com. Using all this research I felt comfortable to craft my novel. The first step involved meticulous plotting of the story chapter by chapter with lots of attention to detail.  The second step encompassed the fleshing out of characters down to physical attributes, flaws and where they fell on the Myers Briggs testing.
I could have drafted the novel at this point but instead purchased thirty poster boards, lots of tape and found pictures that story boarded how I wanted my story to progress.  Now I was ready.  The subject research came after twenty years of museum visits, many PBS documentaries, and many art appreciation classes.  Once I started the novel, the story unfolded naturally.
My second book TWO: Mind Games and Murder was a book written by the seat of my pants.  Again, the subject matter research accumulated in my mind over many years and a few Google searches updated the statistics I needed.  My outline was sparse and consisted of a page that included the seven points I needed to hit to provide plot development. This book was an easy write. My law practice exposed me to women who were victims of emotional abuse and gas lighting and thus my book gave them a voice.  Complex characters who didn't understand their own motivations gave me a great deal to work with and allowed my story to unfold as it wanted leading to a great story.
My third book ONE: Rage Vengeance and Murder was the most difficult to write of the long and grueling subject research. I chose not to do an outline for the book, felt I knew my characters from the second book. However, the lack of a formal outline led to two full manuscripts being trashed and unnecessary frustration. The only way to open my mind to complete the trilogy involved a trip to Denver for a few days and start the new and final version in a new place to allow my mind to breathe.
My recent book The Last Lie She Told was back to the tried-and-true formula that worked for me the first time. I opened my power point and completed in detail my one-page Essential Scenes in Every Story seven-point wheel and a character analysis.
I believe as Lee Child that some books need to be written by the seat of your pants so even you don't know where the story will take you.
---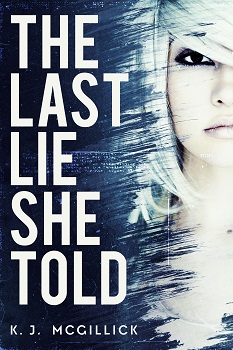 The Last Lie She Told


Lies and Misdirection Book One
Author – K. J. McGillick
Publisher – Createspace
Pages – 284
Release Date – 8th July 2018
ISBN 13 – 978-1722307042
Format – ebook, paperback

Lies and misdirection rule the game.
To some, Fiona O'Dell is clever and manipulative. To others, she is a dangerous sociopath. One thing is certain – she's trouble wherever she goes. Now she has vanished from her job, but not before being seen leaving a motel room where one man is found dead, another on the edge of death. Is this grizzly crime scene a BDSM encounter gone wrong? Or is it related to a company data breach where all three are employed?
Private security expert Lee Stone and NYPD Detective Belle Hughes are assigned to the case. In a race to find Fiona, they track her across four states and shocked to find men from her past are being murdered. With little information and even less evidence, each new crime scene brings more questions than answers.
While secrets are revealed, there is only one conclusion: Fiona controls the game, the players, even the course of the investigation. The danger escalates, and the game must be mastered, or all fall victim to it. As Lee and Belle struggle to put all the pieces together, the two investigators find their relationship heats up as they are drawn to each other. Looking for a murder mystery with a feisty female detective that's filled with twists and turns? Explore The Last Lie She Told for a thrill ride that leaves you guessing until the end.
Purchase online from:
---
You can find out more about K. J. McGillick by visiting the website/social media sites below.
www.kjmcgillick.com
Facebook
Goodreads