Why I Write and What by S C Cunningham – Guest Post
Why I Write by S C Cunningham – Guest Post

Today on the blog we welcome author S C Cunningham, with her guest post 'Why I Write and What', as part of the blog tour for her new book, 'The Penance List'. Post contains affiliate links.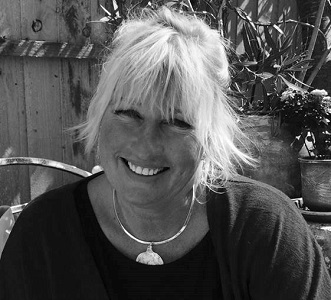 British Crime Investigator & Crime Writer, Siobhan C Cunningham creates steamy psychological thrillers and kick-ass paranormal romance with a skilled mix of fuelled tension, dark humour, and pulsating sex scenes. Having worked in the very industries she writes about, her novels offer a fresh level of sincerity and authority, rare in fiction.
An ex-model, British born of Irish roots, she married a rock musician and has worked in the exciting worlds of music, film, sports celebrity management and as a Crime Investigator for the British Police (Wanted & Absconder Unit, Major Crime Team, Intelligence Analyst, Investigations Hub).
Abducted as a child, she survived; and every night for months after ward, she prayed to God, asking for a deal. This personal journey sparked the fuse behind the intriguing and riveting fictional world she portrays in The Fallen Angel Series. Twenty years later she crossed paths with a violent serial attacker who haunted the streets of London, the seed for The David Trilogy was sown, book one is The Penance List, and has been adapted to film screenplay.
She is the proud mother to contemporary Artist Scarlett Raven and is owned by three dogs.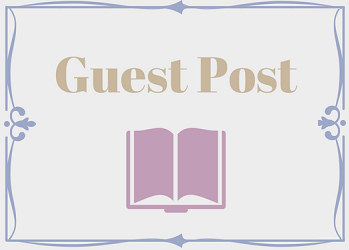 Why I Write What and What
From a very young age I've always known that my job in life was to entertain. To drag folk kicking and screaming into a world of escapism, to situations they've never experienced before and have them championing characters, willing them on and punching the air with a "Yesss!". Whether via books, film or TV.
Having worked in the film industry, I write with film in mind. I have to feel, see, taste, smell, hear every scene. Like sinking into a hot bath and fully immersing myself into each moment.
Luckily, I've had a crazy accidental life which offers lots of fodder to pull storylines from.
British born of Irish parents I was plonked from the age of 8yrs for 8yrs into an Irish Catholic Nuns Boarding School in Ascot. From there I went on to international fashion modelling, marrying a rock musician, working within film (with musicians, producers, directors, actors, financiers and scriptwriters), working within sports celebrity management (with footballers, golfers, tennis & rugby players, jockeys, managers, chairmen, stadiums, golf & race courses, VIP's, the press, PR and lawyers), working within charity (in Africa and Europe, with shareholders, financiers, royalty, moguls, HIV orphanages, schools and medications), working within crime investigation (with the police, custody blocks, prisons, absconders, wanted's, forensic teams, major crime teams, intel analysts, crown prosecutors, suspects, victims, witnesses and Crimewatch).
I've been married and divorced twice (got drunk and married in Vegas, oops!), am a single mum to a wonderful daughter (Contemporary Artist) and owned by three dogs.
Phew! Reading the above I realise that I'm an old dog, who's been around a lot, (smile!).
The end product of my journey thus far is that for the past ten years I've been writing steamy Psychological Thrillers (The David Trilogy) and gritty Paranormal Crime Romance (The Fallen Angel Series).… oh, and I've learned to prefer dogs over humans… mostly.
I tend to write what I know, both series of books are founded on real life experiences.
My David Trilogy 'The Penance List' was kick-started by an incident that happened to me in my twenties, when I was living in London. Frighteningly, I crossed paths with a prolific serial attacker who was targeting single girls living on their own in basement flats in Notting Hill and Olympia.
I got away unscathed (must have an Angel looking out for me) and helped Police with ID'ing the suspect. I remember looking at his face and wondering why? What awful thing happened in his life to turn him from a sweet little boy into an evil adult? The seed for my complex protagonist David Howard was sown.
Using a mix of my own experiences I created a world of manipulation, shining a light on the carnage ripple effect that the misuse of power, religion and passion can cause. And because I'm a romantic old bird who loves a bit of drama, my books have to have a few oh-so-sexy lead characters with complicated love lives, evil exes, edge of seat fear, steamy romances and cheeky laugh out loud banter.
'The Penance List' is a sexy thriller, think Psycho meets 50 Shades. It can be a little naughty and may not be for everyone. But if you're brave enough, grab a glass of vino, close the bedroom door and read alone.
My Fallen Angel Series 'The Deal' was also kick started by a kidnap incident that happened to me as a child. At 3 or 4 years old I was taken and got away (that Angel again!). The following week another little girl was taken, she didn't get away. I remember being upset that the nasty man had got away, and said my prayers every night, asking God for a deal – That if I was a good girl, when I die, would he let me sit on a cloud for a while, invisible, and help him get the baddies that slip through his fingers? This wish has stayed with me throughout life, I tend to find myself supporting the underdog, and looking for justice.
The Fallen Angel Series takes my childhood wish, mixes it with my crime investigation knowledge and the empowering thought that we're not alone and creates a fictional fantasy where vigilante Angels dish out tough karma from the skies, protecting the underdog and sorting out the baddies (I keep expecting the heavens to lightning strike me down for the sex scenes and swearing, but so far so good!). I love writing this series, it's fun; the angels are feisty, naughty and brave. And their work is contemporary and thought provoking.
I'm not religious, but I'd like to think that there's something else out there, I don't know what it is, an energy or quantum physics we don't understand yet. Whatever it is, I've learned that if my gut says something, I follow it.
Spoiler alert – Because 'The Penance List' protagonist David Howard is SO delish to work with, he's been dragged into The Fallen Angel Series, causing trouble. So this is not the last we see of him.
Thank you for taking the time to visit me. I hope my works make you hold your breath, shiver, laugh out loud, feel inspired and punch the air with a resounding "Yesss!"
Keep safe and follow that intuitive gut of yours, it's the best weapon you have in your tool box.
Siobhan x
---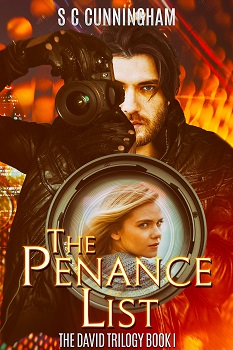 The Penance List


The David Trilogy Book One
Author – S C Cunningham
Publisher – Createspace
Pages – 436
Release Date – 4th December 2011
ISBN 13 – 978-1468028508
Format – ebook, paperback

This one comes with a warning – a steamy suspense-ridden psychological thriller – think Silence of the Lambs meets 50 Shades and hold on tight! S C Cunningham writes with a skilled mix of fuelled tension, dark humour and pulsating sex scenes. Grab a glass of wine, close the bedroom door and read alone!
What happens when opposites attract – when a scorned childhood sweetheart grows into a gorgeous sexual tour de force – when a fun loving career girl, her racy girlfriends and insatiable lovers get caught in his revenge – when sex becomes a weapon, hearts become bait and straight tastes gay – when hi-flying careers, clandestine affairs and wannabe starlets are hunted by celebrity hungry press? Obsession, kidnap, murder… and he's just getting started!
Purchase online from:
---
You can find out more about S C Cunningham by visiting the website/social media sites below.
www.sccunningham.com
@SCCunningham8
Facebook
Instagram