A Picture of You by Jolie Davison – Book Review
A Picture of You by Jolie Davison – Book Review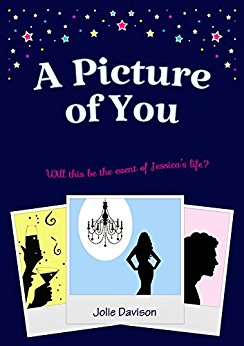 A Picture of You
Author – Jolie Davison
Pages – 365
Release Date – 15th September 2016
Format – ebook
Reviewer – Kerstin
I received a free copy of this book

Jessica and Ollie have been best friends for years – until he concealed something devastating from her.
Almost a year later, Ollie invites Jessica to stay at his family's manor home in Cornwall as a last-ditch attempt to mend their friendship before heading for pastures new. In need of a kick-start in her own life Jessica agrees, concealing a dubious agenda; however, from the moment she steps into the Taylor household she's on the back foot.
The manor is peppered with feisty females, champagne parties and secrets; her delicate relationship with Ollie is a daily test; his antagonistic, workaholic brother, Matt, a puzzle and their village committee member mother, ambitious for her own glory, has set her sights on Jessica as a potential ally in her latest endeavour.
So when the village committee's charity ball is adjudged to be heading for disaster, ex-events manager Jessica is swiftly roped in to try to save their blushes.
Can she save the high profile event from being an embarrassing failure? And will it spark off her own, much needed, turnaround?

A Picture of You is the story of Jessica. Jessica is young woman living in London and working in administration. Unfortunately, she is not as happy as she could have been due to the fact her fiancé cheated on her, and if that's not enough, she fell out with her best friend Oliver.
One day Oliver shows up with the hope to re-establish their friendship, as he has done before, but this time Jessica gives in and agrees to stay with his family at Aisling Manor, for the Birthday of Ollie's Mum. In addition to that, there is a Charity Ball going to take place, and as luck has it, Jessica is asked to help with the planning. She has worked as an event planner before her fiancé broke her heart and she has always loved it.
During her stay with the family she gets to know them better, especially Olli's brother Matt. A time of ups and downs, and a time of revelations about herself begins. Can she make up with Ollie? And how should she get on with her life with a job she hates and her inability to trust people?
I really, really enjoyed reading this book! The characters touched my heart and I felt somehow within their family myself, somehow like a part of the story.
The author has the talent to make you fall into the story, and I felt I was stood with Jessica all the way through the book. Additionally, it is very well written and it is hard to set the book aside.
In the end I felt kind of sad to say goodbye to Jessica and Ollie's family. I hope there is more to come from Ms. Davison, maybe even more about Jessica. I would love that.
Book reviewed by Kerstin