The Pits by Greg Smith – Book Review
The Pits by Greg Smith – Book Review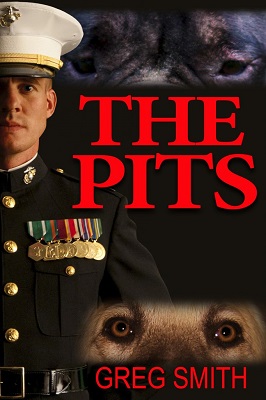 The Pits
Author – Greg Smith
Publisher – Createspace
Pages – 318
Release Date – 11th October 2013
ISBN-13 – 978-1492847274
Format – ebook, paperback, audiobook
Reviewer – Clive
I received this book for free
Post Contains Affiliate Links
After nearly 20 years serving in the Marine Corps, Captain Kramer thought he'd been prepared for anything life had to throw him. He returns from deployment to Afghanistan with a new dog, Shadow.
Back in Oceanside, California he and Shadow are drawn into a struggle to oust local gangs involved in a bloody sport. Kramer and Shadow's activities capture the attention of the FBI who quickly enlist their help in an operation to bring down a major crime lord based in Florida.
Captain Kramer, USMC and Corporal Shadow, USMC soon find themselves in their deadliest fight ever.
Review
Your enjoyment of this book will vary depending on your feelings about dogs. I struggled with the first few chapters which I found cheesy and sentimental but that may be because I have never kept a pet; it could be that they reflect the real affection that an owner can have for their dogs. Once the main story got under way I found the relationship more palatable and the book a little easier to read.
I am sure that most of us find the idea of setting dogs against one another in a fight to the death totally abhorrent so we will all be behind Kramer in his determination to stop it.
The storyline was generally feasible but as with much fiction, it stretched reality at times. It must be a challenge to get a dog into nearly every scene! As the book moved on the pace increased and my interest picked up but I could not call this a real page-turner.
The minor characters were at times stereotypical but I was pleased to see that the author gave several senior roles to females, reflecting modern society.
The character of Captain Kramer has all the makings of a serial all-American hero. He is in his mid-30's, rugged, single and with a passion to do good. He also has the most amazing pockets because there were no end of useful objects that he could whip out at difficult times. That said, his character is not perfect; his relationships with the much younger students is questionable and I was unsure that a glass of Riesling with his beach-side lunch was appropriate but it's possible that this is the author's version of 'shaken but not stirred'.
I can see how the partnership of Kramer and Shadow could sustain a series of stories and that the sequel 'You Can Run' has already been published. Lovers of dogs may disagree with me but from my personal experience, I can only give The Pits three stars.
Reviewed by Clive

---
About the Author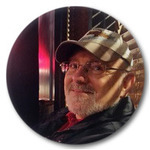 Greg's gift for writing was first noticed and commented on by his various English teachers throughout his school years. He never failed to gain top marks for his compositions and even at the early age of 7 was delighting family and friends with his imaginative tales.
Alas, he was also gifted as an artist and tended to follow that path more than his writing mainly due to the encouragement of one particular aunt. Subsequently, the moment Greg graduated high school he sought a job in the commercial art field. Back then (eons ago) one was called a commercial artist, nowadays the title is graphic designer.
Greg now has a career as a graphic designer spanning 30+ years both in the publishing and printing industries—most of which was spent in Sydney and Adelaide, Australia. He has lost count of the number of books and book covers he's designed during that time.
Now, with retirement looming on the horizon, Greg has decided to ease up on the design work and turn to the other love of his life (apart from his wife and family, of course) — writing.





---