A Puppy's Dream Come True by Lisa Barbernell-Pliner – Book Review
A Puppy's Dream Come True by Lisa Barbernell-Pliner – Book Review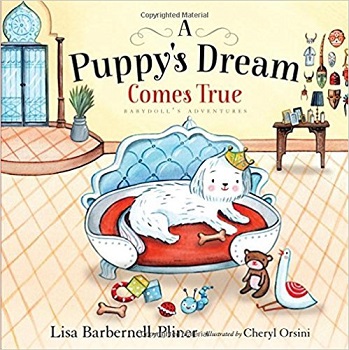 A Puppy's Dream Come True
Author – Lisa Barbernell-Pliner
Publisher – Greenleaf Book Group
Pages – 32
Release Date – 11th April 2017
ISBN-13 – 978-1626343672
Format – ebook, hardcover
Reviewer – Stacey
I received a free copy of this book
Contains Affiliate Links

A brave puppy begins a fairytale life with her new family.
Meet BabyDoll, a Maltese puppy who is adopted by her human parents, Lisa and Donald. This charming introductory story will make children and parents alike smile as BabyDoll explores her new surroundings, travels around the world, and has her tail highlighted pink. She even helps her humans in designing shoes! This happy tale ends with a surprise–what will happen to BabyDoll next?
​This introductory book is the first in the BabyDoll's Adventures series, enchanting children and parents alike with the amazing adventures of the adorable–and furry–new member of the Pliner family.

When Lisa and her husband, Donald adopted BabyDoll the Maltese puppy, she became the happiest puppy ever. She was no longer scared, and enjoyed being part of a family, her dream had finally come true.
Her owners looked after her exceptionally well, they took her everywhere with them, fed her human food, and let her help with their jobs. She even got her own fashion range, for dogs, called 'Friends of BabyDoll Pliner' set up by Donald.
This is the first book in the BabyDoll Adventures, following the life of the Maltese dog. The book is based on real events, and BabyDoll and her owners are real, though BabyDoll has since passed away. This book is about sharing his memorable life story, and making sure that her spirit lives on.
The story is well detailed, beautifully told and has wondrous illustrations by Cheryl Orsini. It teaches children all about compassion and what happens when you care for something, or someone, and how much happier you can make their life.
A Puppy's Dream Come True is a lovely short book that I think will become a firm favourite amongst little children, and quite possibly their parents/guardians too.
Book Reviewed by Stacey
Purchase Links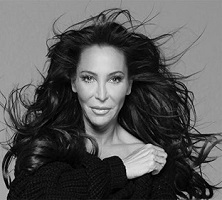 Lisa graduated from the University of Texas and St. Edwards University, and then studied at the prestigious Parsons School of Design in Paris, France.
After her time in Europe, she came back home to work with fashion icon, Gianni Versace. Lisa met her husband, Donald J. Pliner, in 1997 and became his muse, collaborating on many shoe designs for over the next fifteen years. In 2003 Lisa received BabyDoll as a gift from her husband, and during the next eleven years, she gave BabyDoll a life that many could only wish for, filled with tons of love.
BabyDoll even had her very own fashion line, "Friends of BabyDoll Pliner," which consisted of leashes, carriers, and leather wear for four-legged friends. Lisa cofounded Peace for the Children Foundation, which has provided charitable grants supporting not-for-profit organizations for the past decade. Lisa believes that "if a child could have one day to play like anyone else, children can learn to communicate and play together, no matter their religion or race. It can bring peace."
Lisa Barbernell-Pliner is a loving wife and mother, successful shoe designer, accomplished philanthropist, and painter. She currently resides in Bel Air, California with her husband Donald, daughter Starr Emmanuelle, and her little ones, Sunset and Moonlite.
Author Links
www.friendsofbabydollpliner.com
@lisapliner
Instagram
Goodreads