The Cherry Pie Princess by Vivian French – Book Review
The Cherry Pie Princess by Vivian French – Book Review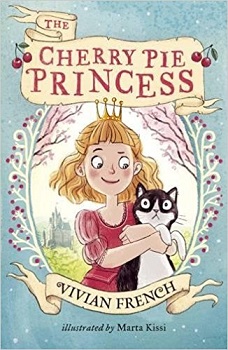 The Cherry Pie Princess
Author – Vivian French
Publisher – Walker Books
Pages – 192
Release Date – 2nd March 2017
ISBN-13 – 978-1406368970
Format – ebook, paperback, audio
Reviewer – Stacey
I received a free copy of this book
Contains Affiliate Links

It's not much fun being a princess: you have to be prim, proper and obedient.
Princess Peony lives in a world full of magical creatures – hags, trolls, giants and fairy godmothers – but her father's strict rules leave her feeling bored and lonely. She wants to learn how to DO things, and cooking's at the top of her list. But when Peony borrows a recipe book from the public library, the king has the old librarian who tried to help her arrested for "speaking out of turn".
Can Peony stand up to her father and make things right? A funny and uplifting story, brought to life by Marta Kissi's warm and funny illustrations.

Princess Peony is the youngest of seven sisters, and it would seem the only one interested in wanting to learn rather than have fancy clothes, and marry a prince.
She loves baking, and after borrowing a book from the library she starts making her own pies in the palace kitchen, her favourite being, cherry pie. That was until her father, the king, found out and banned her from ever setting foot in the kitchen again.
One afternoon, Peony discovers that Mr. Longbeard, the librarian, had been thrown in the dungeon for talking to her when she visited the library. Insisting that he be released, Peony finds herself locked in the dungeon for speaking out of turn to her father.
After escaping from her prison cell, the princess discovers that a Hag is after stealing her new baby brother on the day of his christening, because she wasn't invited. It's up to her, Basil the cat, and the other inmates from the dungeon to save the day.
The Cherry Pie Princess is a sweet, girly book that I would say is aimed at children between 7-11. The story is very fairytale-esq, with a talking cat, royalty, fairy godmothers, and the hag (witch).
The story is an easy read, and contains some beautiful black and white illustrations by Marta Kissi. This book will have children captivated by the plot, and for those interested in princesses, this is a must read.
The Cherry Pie Princess reviewed by Stacey
Purchase Links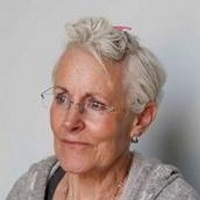 Vivian French was best known in school for being extremely skinny and for talking a lot. At school she developed an attachment to words and later became an actor, then a storyteller, and finally a writer of children's books.
She is the author of more than two hundred books. Ms. French lives in Edinburgh, Scotland, and has four grown daughters.
Author Links
www.vivianfrench.com
@fivekingdoms
Goodreads
---
Let us know in the comment section what you thought of 'The Cherry Pie Princess'.
---