The Queen of Frogs by Davide Cali – Book Review
The Queen of Frogs by Davide Cali – Book Review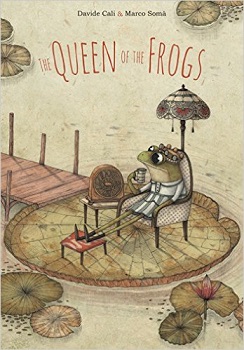 The Queen of Frogs
Author – Davide Cali
Publisher – Eerdmans Books
Pages – 38
Release Date – 20th March 2017
ISBN-13 – 978-0802854810
Format – hardcover
Reviewer – Stacey
I received a free copy of this book
Post Contains Affiliate Links

The frogs enjoy their life at the pond, filling their days with fly brunches and night music. But one day a little frog finds a crown at the bottom of the pond and is instantly pronounced a queen.
She starts doing what queens do: making demands and expecting others to serve her. But when her royal subjects start to question her authority, she must prove she's fit to rule if she can.

Once there was a pond. In the pond lived lots of happy frogs, doing froggy things and enjoying life.
One summers evening whilst they were sat singing around the pond, something dropped into the water. The frogs dived to the bottom to find the item. When they got back to the surface one of the frogs was wearing the item on her head, a crown. The other frogs all called her 'queen' and starting chanting 'long live the queen'.
Soon, they were fed up of having a queen. She bossed them about, demanded the largest lily pad, and was constantly hungry, so they had to work hard to catch flies for her. This started to make the frogs sad.
One day one of the frogs came up with a fantastic idea to get things back to normal. You're going to have to read the book to find out if he managed it, and how?
The Queen of Frogs, is a young children's hardcover book. It was a joy to read, and the story was captivating, and full of fun.
I loved the large, colourful, eye catching illustrations that are adorned throughout, which are full of character.
The Queen of Frogs would be perfect for bedtime reading, alongside class reading. I can see it being a story that is read over, and over again.
Book Reviewed by Stacey
Purchase Links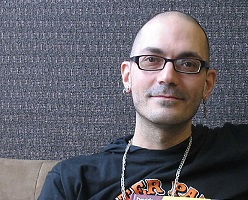 Davide Cali is a Swiss-born Italian writer of picture books and graphic novels, primarily for children and young adults.
He lives in Italy. His work has been published in 25 countries and translated into many languages. He also writes under the pseudonyms Taro Miyazawa and Daikon.
Author Links