Blame Bogart by Diane Rose Duffy – Book Review
Blame Bogart by Diane Rose Duffy – Book Review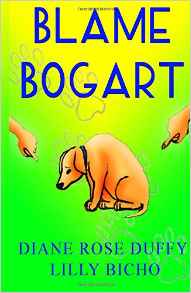 Blame Bogart


Volume One
Author – Diane Rose Duffy
Publisher – CreateSpace
Pages – 84
Release Date – 28th October 2015
ISBN-13 – 978-1518741173
Format – ebook, paperback
Reviewer – Stacey
I received a free copy of this book
Post Contains Affiliate Links

Imagine being a dog and living in a family with a mom, dad, three little girls, a grandpa, a bird, and a cat. That's my life! My name is Bogart and this is my story. You'll get to meet my awesome family and see what it's like to live in the Clark household.
At first it was just my immediate family and I, but slowly we began to expand into the large family we are today. We didn't always get along, but as we've grown, we've learned a valuable lesson. Treat others the way you want to be treated. If we'd never learned that, our lives would have turned out quite sad!
I hope you enjoy reading about my amazing family and all the humorous ups and downs we've encountered together on our journey towards learning to respect one another.

Bogart is a golden retriever, and the sixth member of the Clark family. He has been part of the family for eight years, and is loved by them all, especially the triplets, Savannah, Lilly and Cassandra, who all show him how much they love him in their own special way.
That is until the family add a seventh member, a devious cat called Ginger. From the moment he arrives at the house, Ginger is intent on causing problems for Bogart, and getting him into lots of trouble. Ginger is always up to no good, such as putting the girls dance shoes in Bogart's water bowl, and digging up the newly planted plants in the garden, all just to get Bogart told off.
Ginger has the whole family on his side, and Bogart is even taken to behavioural school. That is until Grandpa Mike and his pet parrot arrive. The parrot notices what Ginger is up to and just as Bogart is getting told off, again, the parrot announces that Ginger did it. From then on the parrot decides to give the cat a taste of his own medicine.
Blame Bogart, is a joyful book told from Bogart's perspective. The book, I feel, focuses on two aspects. Firstly, the consequences, and how you can make someone feel by pushing them to one side, especially by taking more notice and seeming to care more for a newcomer.
Secondly, karma. The 'what goes around, comes around' springs to mind. The cat learnt a valuable lesson about hurting others, as he got a taste of his own medicine.
The book was a delight to read, and I particularly liked how it was told from the dog's point of view, rather than in the third person. Written this way it felt more personal, and you start to feel really sorry for Bogart, poor dog!
I just hope that the children understand the meaning behind the story.
Book Reviewed by Stacey
Purchase Links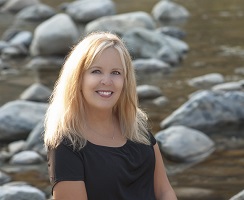 After recently retiring from a lengthy accounting career in Silicon Valley, Diane presently enjoys the peaceful serenity of daily life in the Sierra Nevada foothills of Northern California.
Diane Rose Duffy has completed two humorous romance novels and a funny children's chapter book with the support of her husband whom she proclaims to be her 'happily ever after'.