Raymie Nightingale by Kate Dicamillo – Book Review
Raymie Nightingale by Kate Dicamillo – Book Review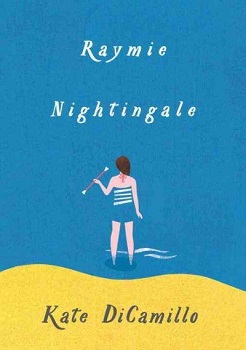 Raymie Nightingale
Author – Kate Dicamillo
Publisher – Walker Books
Pages – 272
Release Date – 12th April 2016
ISBN – 978-1406363135
Format – ebook, paperback, hardcover, audio
Reviewer – Stacey
I received a free copy of this book
Post Contains Affiliate Links

Raymie Clarke has come to realize that everything, absolutely everything, depends on her. And she has a plan. If Raymie can win the Little Miss Central Florida Tire competition, then her father – who has run away with a dental hygienist – will see Raymie's picture in the paper and (maybe) come home.
To win, not only does Raymie have to do good deeds and learn how to twirl a baton, but she has to compete with the wispy, frequently fainting Louisiana Elefante with her show-business background and the fiery, stubborn Beverly Tapinski, who's determined to sabotage the contest.
But as the competition approaches, loneliness, loss and unanswerable questions draw the three girls into an unlikely friendship – and challenge them to come to each other's rescue in unexpected ways.

June 1975 was a period in Raymie Clark's life she would never forget. This was the year her father ran away with dental hygienist Lee Ann Dickerson, and the year she made two friends for life.
Raymie had come up with a plan to bring her father back home. She would enter the 'Little Miss Central Florida Tire' competition, as a baton twirler. She would win the competition and get her picture in the paper. Her father would see her and declare "I must return home immediately. Everything has changed. My daughter is famous now". Then her family would be back together again.
There was one tiny problem with her plan. She didn't know how to twirl a baton. So she went to Ida Nee's baton twirling class, where she met her two new best friends, 'swampy lungs' the ever-fainting Louisiana Elefante, the daughter of the famous 'Flying Elephante's' and tough-cookie Beverley Tapinski, who didn't want to win the competition, she wanted to sabotage it.
Raymie Nightingale is a beautiful story of loss, hurt, betrayal, love, fun and ever-lasting friendship. Kate DiCamillo has written some peculiar, yet outstanding characters into her book. From Mrs Borkowski, with her ever-wise words that she gives Raymie, in exchange for having her toenails cut, along with some sweets, to Mrs Sylvester, her father's secretary, who Raymie rings up often just for reassurance, and her large jar of popcorn she has on her desk.
The three girls together, or the 'Three Ranchero's' as Louisiana called them, were inseparable from day one. They were each complex, and you wouldn't have thought three uniquely different girls would bond like they did.
Louisiana lived with her eccentric grandmother, in a house with no furniture. She reminded me a lot of Luna Lovegood from the Harry Potter books, as she lived in her own little bubble. She wore bunny clips in her hair and according to her, she was 'filled up with feathers and regrets. And fears. Lots of fears.'
Beverley Tapinkski was a force to be reckoned with. She carried a knife, a knife she was going to use to sabotage the contest. Her father was a policeman and she was learning how to pick a lock. She was also very, very secretive.
Raymie was a problem solver, well she liked to think of herself as one. She often flexed her toes to isolate her objectives and clear her mind, just like her lifesaving coach had taught her. She was also a lonely young girl until she met her new friends and her heart swelled up.
The three girls need one another to try to bring some normality to their lives, and this is the reason I feel that they get on so well. They each have lots of personal problems, yet when they are together, their problems melt away and they can enjoy themselves.
Raymie Nightingale is full of well-placed phrases that show the author's philosophical nature, and put the lives of the characters fully on show for us to completely understand and connect with.
Such a perfect, easy-going book that has the reader submerged into the lives of three young girls, and the summer of 1975.
Book reviewed by Stacey
Purchase Links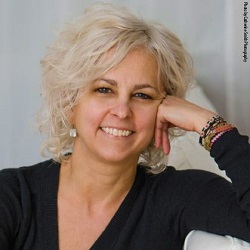 I was born in Philadelphia, Pennsylvania, raised in Clermont, Florida, and currently live in Minneapolis, Minnesota. I write for both children and adults and I like to think of myself as a storyteller.
Here are a few more facts about me: I am short. And loud. I hate to cook and love to eat. I am single and childless, but I have lots of friends and I am an aunt to three lovely children (Luke, Roxanne, and Max) and one not so lovely dog (Henry).
I think of myself as an enormously lucky person: I get to tell stories for a living.
Author Links