Music From Standing Waves by Johanna Craven – Book Review
Music From Standing Waves by Johanna Craven – Book Review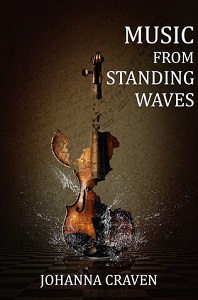 Music From Standing Waves
Author – Johanna Craven
Publisher – CreateSpace
Pages – 315
Release Date – 5th August 2015
Format – ebook, paperback
Reviewer – Teresa
I received a free copy of this book
Post Contains Affiliate Links

It's 1994 and, growing up in a forgotten top corner of Australia, Abby's life consists of backyard cricket, Nintendo and underwater wrestles with her best friend, Justin. But when she hears a recording of a Dvorak violin concerto, Abby becomes determined to one day perform the piece in the concert halls. Suddenly, music is everything and not even her blossoming relationship with Justin can pull Abby away from her goals.
At eighteen, she is given a chance at her dream: a place at the Melbourne Conservatorium. But when she falls for charismatic composer Matt, Abby discovers love for a person can be as consuming as love for music. Their passionate relationship has her questioning everything she thought she ever wanted. Abby realises that to face the future, she must first confront the past; uncovering some uncomfortable truths about herself, her family and the passion that has shaped her life.

I would say that "Music from Standing Waves" by Johanna Craven is, in itself, a musical composition. The notes, the ingredients, they have been disposed upon a previously clear sheet of paper. There's a particular order to these elements, a rhythm that leads you through the life of Abby, the girl who dreamed of performing her way out – or perhaps her way in.
If you want to truly enjoy this novel, you cannot be afraid of getting lost in it. Better yet, you should be capable of accepting said fear and still taking one gigantic leap of faith. Sometimes that is indeed the only way of finding yourself, of finding Abby.
"Music from Standing Waves" feels… fleeting; there's a very particular sense of time that I believe is a testament to Johanna Craven's talent. You see, this book isn't simply about Abby, this book is Abby. It's as if the music that composes this book has been written to the rhythm of Abby's heartbeat, hence the ups and downs, the sometimes odd changes in pace…
It all makes sense when you see her, and for that you must not judge her. It was not always easy, I must confess, but as you find yourself struggling to understand her, she is also struggling to understand herself and those who surround her.
"Exposed in that my music was a channel for every emotion that coursed through my body. I felt that by listening to me play, someone could see inside me; read my darkest secrets and deepest desires."
I really enjoyed how Johanna Craven tied up some of the loose ends, particularly the ones related to Abby's family. Sarah and Nick both made wrong choices, but Johanna Craven didn't abandon them, she didn't let them fade-out into the concept of villain. Instead, she reminded us readers, and Abby, that at the end of the day we are all human and we all make bad decisions at times.
"The music rises, takes me with it. Circles, pulls me in."
The love for music in this book is incredible to the point of being palpable. Even though I have never listened to Matt's Stratosphere, I don't think I will ever be able to stop hearing it in my head.
A beautiful coming-of-age journey.
Book Reviewed by Teresa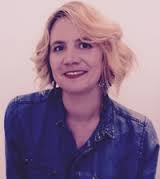 Australian born Johanna Craven has composed for numerous short and feature films, theatre works and television productions.
Among her career highlights are App Media Network's drama series 'Persona', Donna McRae's horror feature 'Johnny Ghost' and David King's sci-fi thriller 'Purge'.
Johanna has worked with filmmakers across the UK, US, Asia and Australia. She has also written for a variety of theatre styles including musical comedy, opera, installation and stage plays.
Johanna is a graduate of the University of Melbourne where she completed a degree in composition under prominent Australian composers Dr Stuart Greenbaum and Professor Brenton Broadstock. In 2006 she travelled to Los Angeles to study film scoring under renowned screen composers including Thom Sharpe and Robert Drasnin.
Johanna is currently based in London where she is a composer, arranger and performer for classical ensemble Rubia Duo.
Author Links