State of Emergency by Mary Halberg – Book Review
State of Emergency by Mary Halberg – Book Review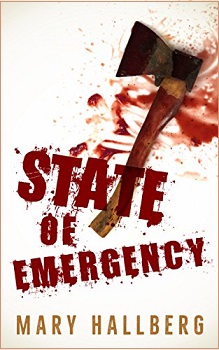 State of Emergency
Author – Mary Hallberg
Publisher – Createspace
Pages – 158
Released – 4th August 2017
ISBN-13 – 978-1548327958
Format – ebook, paperback
Reviewer – Nia
I received a free copy of this book
Post contains affiliate links
17-year-old Dallas Langdon is fighting off zombies with a pizza cutter.
Dallas has always loved zombie movies. But when she catches a real live (erm, dead) musician eating a man's intestines backstage after the show, she knows her movies have become a reality. And what do characters in zombie movies do? Seek shelter. Fortunately, Dallas's eccentric uncle owns a farmhouse in Chattanooga, an eight hour drive from New Orleans. It's on top of a steep mountain, surrounded by electric fences, and cut off from the worlds of the living and the dead.
Dallas's parents, still safe at home, laugh at her idea over the phone. Her friends only agree to join her because it's fall break and they could use a mini vacation anyway.
But then Dallas's best friend is killed by a zombie horde when they're attracted to her ringing cell phone. Civilians think their reanimated loved ones simply have the flu, leaving them alive (well, undead) and rapidly increasing the zombies ranks. And since minors can't buy guns, Dallas's only weapon is a giant industrial pizza cutter she swipes from a gas station. George A. Romero never mentioned anything like this. With one friend dead and no zombie survival guides to help her, Dallas and her friends must get to Chattanooga before joining the ranks of the undead themselves.
Review
This is a book has all the traits you'd expect to find in a YA zombie classic – gore, makeshift weapons, teenage bickering and oddly timed romance.
The book lays out very early on what's going to happen: how the zombie virus is going to progress and where the main characters are going to head to for safety so there's not many surprises in store, this book is primarily about the journey and the relationships between the characters: Dallas, her friends, her sister Talia and Talia's boyfriend. These characters aren't as complex as I would have liked but they do bounce off each other quite well.
The book is very simply written, but I think that's what makes it enjoyable. The zombies make an appearance early on so you just have to roll with the events as they unfold – like the fact that one of the teenagers knows how to hotwire cars because his dad is a mechanic… there are a few red herrings about the zombies' behaviour along the way too which I would have liked to have read more about.
State of Emergency is a fun and entertaining read in the zombie genre and an excellent introduction for new readers to the genre.
Reviewed by Nia

---
About the Author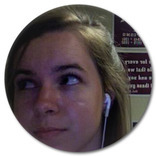 I was born at a now defunct hospital in Jackson, Mississippi on June 20, 1988. I wrote my first story at age eight. It was about a magic orange that could tell the future.
As I got older I progressed into longer works, spending an unhealthy amount of time in the realm of fan fiction. The most memorable story I wrote was one where Jack and Rose from the movie Titanic somehow time hopped into the present day, and Jack fell in love with Britney Spears. I wrote my first non-fan fiction, full length novel when I was eleven, and it wasn't much better than the Titanic-Britney crossover.
I spent most of my free time in high school writing stories, including a Lord of the Rings fan fiction where the Mary Sue-ish protagonist made out with Frodo, Legolas, and Merry. I didn't take a creative writing class until my last semester, mostly because I needed one more elective to graduate and several of my friends were taking it too. But I did decide at that point I wanted to do something with writing in my career.
I majored in Creative Writing in college and earned a BFA from Belhaven University in 2010. Unfortunately, nobody told me that, in the real world, majoring in 'Creative Writing' is like majoring in 'fast food'. Or maybe they told me and I just didn't listen. So after years of hourly work, including a three year stint as a barista, I decided to take a major leap and give full time writing a try. I'll let you know how that goes.



---