The Writing Life of: Shane Trusz & Darryl Frayne
Shane Trusz & Darryl Frayne
This week on 'The Writing Life of:' I am thrilled to be interviewing authors Shane Trusz & Darryl Frayne. Shane & Darryl will be sharing with us detail of their writing lives, telling us all about their latest book 'Across the Fourwinds', which was released on 25th August 2017, and answering a few fun questions too.
So without further ado I'll hand you over to Shane & Darryl. Post contains affiliate links.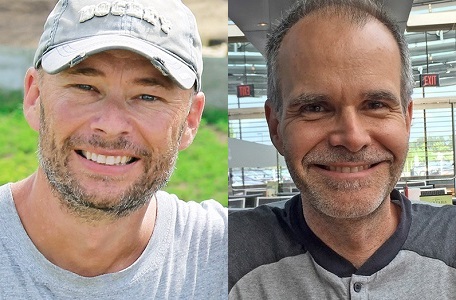 SHANE TRUSZ and DARRYL FRAYNE have been storytellers and lovers of fantasy for most of their lives. Now, they've collaborated on an epic adventure that has been years in the making. Across the Fourwinds is Book One of the first trilogy in The Maidstone Chronicles.
When he's not creating exciting stories or helping to drive projects in Mirebalais, Haiti, you can find Shane at the office where he is a managing partner with the Springleaf Financial Group. He lives in Kelowna, BC with his wife and son.
Although Darryl prefers to be immersed in the details of a good story, he also helps create print and online marketing pieces for clients as a self-employed graphic designer. He lives in Langley, BC with his wife and two sons.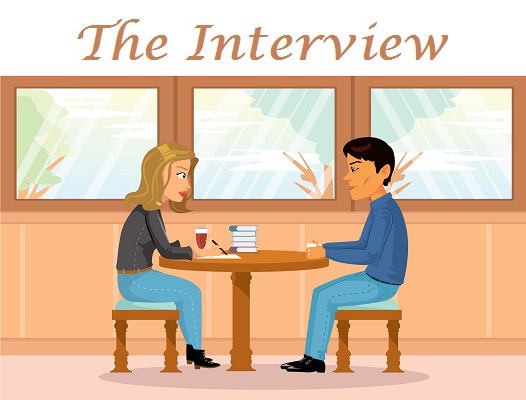 1) As a child what did you want to do when you grew up?
Shane: By the time I was 16, I knew I wanted to be an author.
Darryl: My earliest career desire was to be an archaeologist. It must have been the adventure side of archaeology that appealed to me because once I discovered the science involved, I changed direction.
2) Who were your favourite childhood authors?
Shane: I wasn't really a reader until high school. When I was 15, I was diagnosed with Recurrent Idiopathic Pericarditis. Overnight, I went from a typical teenager with great parents, snowboarding, mountain biking, and playing any sport with a ball, to being laid up in bed for weeks at a time in terrible pain. I remember being rushed via air ambulance to Toronto. My Ante Linda had sent along a book for me, The Sword of Shannara, by Terry Brooks. When I finally succumbed to the boredom (imagine being in a bed for weeks in a world before the Internet), I cracked the cover and my world was forever changed.
Darryl: I read many comic books as a child, but the authors who first captured my attention were Roald Dahl (both 'Charlie' books) and C.S. Lewis (Narnia). Although I wish Kate DiCamillo was writing when I was a child.
3) At what point in your life did you realise you wanted to be a writer?
Shane: After finishing the original Shannara Trilogy, I started writing. I can't remember when exactly I started, but I do remember having a plethora of ideas as I tended to do a lot of daydreaming, especially in school.
Darryl: A writer's life has been a day-dream since I was about 12 years old. Once I started post-secondary education, writing was academic. It wasn't until I met Shane around 2008 that I considered the possibility of writing a novel.
4) How did you go about following that dream?
Shane: I spent years writing books that will never see the light of day as I cut my teeth learning this new craft. Darryl and I have worked hard at taking this journey seriously.
Darryl: While working on my master's thesis, my writing day-dreams began to take shape in real life. But when I finished, I knew I had to get back to fantasy reading and writing. I studied my favourite authors, researched, learned about the publishing industry, wrote, edited, wrote more, and had long discussions with Shane about the story, writing, and publishing.
5) What is your writing day like? Do you aim for a certain amount of pages or words before you stop for the day?
Shane: I prefer to write late at night, tucked away with my laptop, headphones on. I don't stop until I fall asleep.
Darryl: I prefer to start writing at my desk by 8:00 am (once everyone's off to work and school). If my client schedule allows (i.e my real job), I'll write until early afternoon. If not, I take whatever time I'm given. I tend to set weekly and monthly goals because missing daily goals discourages me.
6) Did you ever consider writing under a pseudonym?
Shane: No.
Darryl: "D. Robert Smith"
7) Do you have any strange habits before starting, or whilst in the midst of writing?
Shane: Headphones on, loud music.
Darryl: Novel writing IS a strange habit. Normal people don't do this kind of thing. 😉
8) Do you write longhand, typewriter, or on a computer?
Shane: Macbook.
Darryl: I use an iMac, but I also have an iPad mini, which I carry around to write notes. I've been saving up for a Macbook. I can barely read my handwriting.
9) How many books have you written? Do you have any unpublished work?
Shane: I've written numerous stories that have yet to see the light of day. Across the Fourwinds is my first published book.
Darryl: 'Across the Fourwinds' is my first published book.
10) Are you a plotter or a pantser?
Shane: I like to sit down with a character in mind and cut 'em loose. The more real a character is in my mind, the less work I need to do because they take on a life of their own.
Darryl: You're starting to get an idea of the differences between Shane and I, aren't you? Ha ha. I prefer plotting because it helps me shape individual characters and scenes, but I'm often pleasantly surprised by what characters do in different settings.
11) Do you read all the reviews left for your book(s)?
Shane: I read them all. I'm a positive person so I focus on constructive criticism.
Darryl: Yes, I read them all. And probably think about them too much. But as with most creative efforts, 1/3 of people will love what I do, 1/3 will hate it, and 1/3 could care less. I listen to critics, but try to focus on the 1/3 who love what I do. They're more likely to be lasting fans, and perhaps friends.
Concerning your latest book: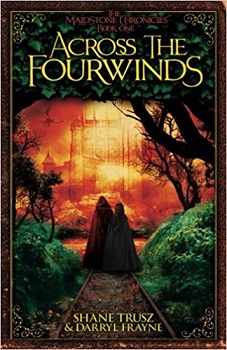 Across the Fourwinds


The Maidstone Chronicles Book One
Author – Shane Trusz & Darryl Frayne
Publisher – Tellwell Talent
Pages – 500
Release Date – 25th August 2017
ISBN 13 – 978-1773026367
Format – ebook, paperback, hardcover

Will Owens is an orphaned teenager with a unique ability that has alienated him in the quiet town of Cochrane: he can see dark creatures emerging from the Arden Forest. And people are dying.
Will is befriended by Morgan Finley, a stunning fencing champion whose dreams of a Yale scholarship are haunted by her family's secrets. The unlikely friends venture into the Arden Forest where they enter a magical realm in the throes of a brutal war. Entrusting their lives to a Callum Sage and his rogue companions, Will and Morgan embark on a perilous journey across the Fourwinds to face an ancient evil birthed in a tower known as the Maidstone.
Courage, faith, and friendship are tested at every turn, but the group has yet to realize the full extent of the powerful forces that threaten to destroy the Fourwinds and reach far beyond the town of Cochrane.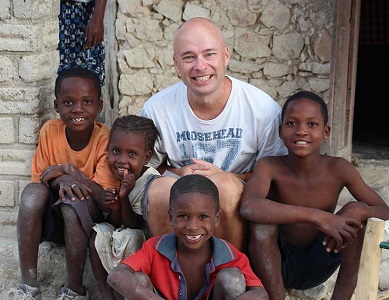 Get a Book, Give a Book – For every book that Shane and Darryl sell at list price (print or eBook) they are donating a school workbook to a child in Haiti. So while you're enjoying Across the Fourwinds, please take delight in the fact that a student in Haiti is learning to read with your help. You can find out more by visiting – www.maidstonechronicles.com/give-a-book.
12) How long did it take you to get from the idea's stage to your date of publication?
Shane: Far too long!
Darryl: Ha ha. So true. Shane's very patient with my attention to detail. We started talking about this story in 2008. We set it aside for many years until we got serious about it in 2015.
13) How did you come up with the names for your characters?
Shane: As I read and meet people, I take note of names that sound good to me. I try to avoid naming characters after people I know, but sometimes they end up sounding pretty close. Some names stick right away, but others take longer. How many times did we change Will's name, Darryl?
Darryl: Ya, Will took time to become Will. We still often refer to him as… well I'm not going to say his previous names! The Maidstone Chronicles is a portal fantasy, so for me, I'm always thinking of names that work for our world and the Fourwinds fantasy world.
14) Can you give us an insight into your main character(s) life?, What makes them tick?
Shane: You just start getting to know Will and Morgan in Across the Fourwinds. You're gonna love them by the time the series is done!
Darryl: Will Owens is a troubled young adult. His early teens were quite normal until his mother died in a snowmobile accident. Her body was never found and his father committed suicide not long after. Will has a brilliant mind, but before he meets Morgan his life is quite bleak. Morgan seems to have it all together: a loving family, two fencing world championship titles, and the promise of a Yale scholarship. But something is starting to break apart her family. A chance meeting with Will sparks a friendship that turns their worlds upside down.
15) Which was your hardest scene to write?
Shane: The opening scene took a long time to get to, but once we realized what we needed, it came fast and furious.
Darryl: I don't do well with violent scenes but they happen in this story. I had to just work my way through, knowing there are far more redeeming scenes.
16) How did you come up with the title of your book?
Shane: I had a working title for years. Then Darryl came along and messed it up. 😉
Darryl: Fair enough. The title was hard. We had many options and sat with some for days on end. For me, I thought we needed something that spoke to the epic journey that Will and Morgan go on, rather than something about the characters. We also wanted something that was easy to say and remember — especially with the first book. And I think 'Across the Fourwinds' sets us up for complimentary titles in the rest of the series.
17) Did you get a family member/friend to read your work before sending to the publishers?
Shane: I have a couple of close friends who have faithfully read for me. One is a published author and I always appreciate his feedback.
Darryl: My wife is an avid reader, fantasy fan, teacher, and a very honest critic. Sometimes too much for my ego. J We're also collecting a list of trusted, quality beta readers for Book 2.
18) What process did you go through to get your book published?
Shane: We queried a bunch of agents before deciding to self-publish. I left the self-publishing details to Darryl.
Darryl: Once we decided to self-publish, we researched options and settled on Tellwell Talent. They provided editing, design, and distribution services.
19) What did you do once you had written the final word in your book?
Shane: Celebration time!!
Darryl: I returned to the beginning, looking for ways to improve it. I also slept very well that night.
20) What's next for you, writing-wise?
Shane: I've completed the rough draft of Book 2 and am now focusing on marketing Book 1. In the new year, I'll be writing more of Book 3, which I've already started.
Darryl: I've started working on Shane's first draft of book 2 of The Maidstone Chronicles and will hit it hard in January. I'm also working hard to keep up with my blogging schedule for a few websites.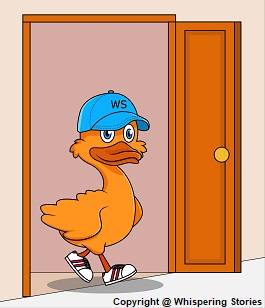 1) What's your favourite food?
Shane: Pizza.
Darryl: Mediterranean.
2) If you had a box of crayons and you could only choose one, which colour would you choose?
Shane: Red.
Darryl: Purple.
3) What movie could you watch over and over again?
Shane: Any Tom Clancy movie.
Darryl: Mister Magorium's Wonder Emporium.
4) What would be the top song on your playlist?
Shane: Anything by Van Halen.
Darryl: 'City of Blinding Lights' by U2.
5) If you won millions, what would be your first purchase?
Shane: An office dedicated for writing.
Darryl: Finishing paying for my house. Then a cabin for writing!
6) A talking duck walks into your room wearing a baseball cap and sunglasses, what's the first thing he says to you?
Shane: "Lemme show ya how to really get down!"
Darryl: "Oh sure, dragons can talk but ducks have to remain silent?"
You can find out more about Shane & Darryl by visiting the website/social media sites below.
www.maidstonechronicles.com
Facebook
Instagram
Shane's Goodreads
Darryl's Goodreads
I would like to say a big thank you to Shane Trusz & Darryl Frayne for sharing with us details of their writing lives, and for a wonderful interview.