The Writing Life of: L. J. Trafford
L. J. Trafford
This week on 'The Writing Life of:' I am thrilled to be interviewing author L. J. Trafford, who will be sharing with us detail of her writing life, telling us all about her latest book 'Vitellius' Feast', which was released on 1st December 2018 and answering a few fun questions too.
So without further ado I'll hand you over to L. J. Trafford. Post contains affiliate links.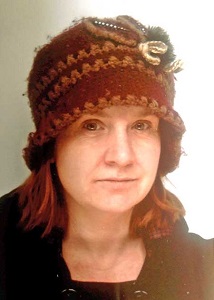 L. J. Trafford is the author of the The Four Emperors series. After gaining a degree in Ancient History, Trafford toured across the amphitheatres of Western Europe. A collision with a moped in Rome cut her journey short, as she returned to the UK battered and impressively bruised.
She spent several years working as a tour guide, which ended up being the perfect introduction to writing as her tips relied on the creativity and entertainment of her skill at telling the history of the tour.
Trafford now works in London doing something whizzy with computers, but still finds time to jump back in time to bring tales of Ancient Rome to her readers!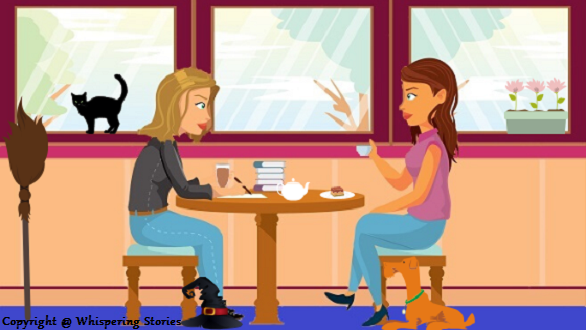 1) As a child what did you want to do when you grew up?
I actually wanted to be an author. Not a writer, an author. I read a lot of crime stories so I think I envisaged myself as an Agatha Christie or a Ruth Rendell. I definitely wanted a black and white photo of myself looking thoughtful on the back inside cover. I would practise my 'thoughtful author' pose looking into a mirror. Sometimes I'd experiment with nibbling the end of Biro in thoughtfulness. This occasionally resulted in a dreadful ink staining incident.
2) Who were your favourite childhood authors?
I powered through Enid Blyton and had a particular love for the Faraway Tree stories. My parents would take me to Thetford Forest and I would insist I could see Moon-Face in the branches.
3) At what point in your life did you realise you wanted to be a writer?
An author! Very early on. One of the first stories I wrote was about four ants trapped on a leaf floating on water. This resulted in a bit of method writing. I placed four ants on a leaf in a puddle in my back garden and watched them react.
4) How did you go about following that dream?
I went about following this dream by spending thirty years starting stories and never finishing them. Until I started writing Palatine, the first in my Roman historical fiction series, and then I found I couldn't stop. It truly was the story I was born to tell and I couldn't rest until I'd told it.
5) What is your writing day like? Do you aim for a certain amount of pages or words before you stop for the day?
I have a day job doing whizzy things with databases. I also have two small children, one who is autistic. So I have limited free time. I write on my commute into work. It's a 45 minute train journey and I find I can tap out 600-800 words. But I don't always do that amount. Sometimes I just gaze out the window and ponder the plot. This pondering is an essential part of writing I find.
6) Did you ever consider writing under a pseudonym?
I do write under my initials rather than my full name. I find it a handy separation. L.J. is a very different person to me. At conferences and book signings she is ever so delightful and chatty. S he's also extremely witty on social media. It's a personality I can slip into when I need to.
7) Do you have any strange habits before starting, or whilst in the midst of writing?
It depends what you call strange….
8) Do you write longhand, typewriter, or on a computer?
I used to write longhand in a notebook on the train. But I now have Parkinson's Disease which means I have more limited mobility in my right hand. Instead I type on my phone. It's actually a lot quicker.
9) How many books have you written? Do you have any unpublished work?
I have written four complete books which are Palatine, Galba's Men, Otho's Regret and the newly released Vitellius' Feast. I do have a book I started but never finished entitled Nero in Greece: The Tour! It's a full out farce detailing the emperor Nero's genuinely historical tour of Greece in the 60s AD. I wrote it to cheer myself up after I finished writing Galba's Men.
Galba's Men was a distressing book to write with lots of characters dying that I felt I needed to write something where nothing horrible happened to nice people. I got half way through it before I had to get on with writing Otho's Regret. One day I'll finish it off.
10) Are you a plotter or a pantser?
A bit of both. Writing historical fiction I have a fixed timeline of events I have to include. The pantser bit is how I get there. I never quite know which of my characters is going to be involved in which dramatic event. I quite like putting them all in an event, like a 70s disaster movie, and then see who comes out alive at the other end.
11) Do you read all the reviews left for your book(s)?
Before I was published I put Palatine up on a now defunct writers website for comment. That was a very necessary way of learning to take on-board criticism. It also taught me the very valuable lesson that not everybody is going to like your book, and that is OK. I get a masochistic glee from a truly terrible review and was thrilled to get my first one star rating. I posted that on Facebook and lots of hugely successful historical fiction authors welcomed me to the 1 star club.
Concerning your latest book: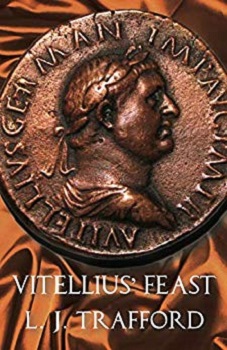 Vitellius' Feast


The Four Emperors Series: Book IV
Author – L. J. Trafford
Publisher – Sphinx
Pages – 464
Release Date – 1st December 2018
ISBN 13 – 978-1912573073
Format – ebook, paperback

AD 69. As this most dramatic year draws to a close, now is the time to choose a definitive side. Whilst Vitellius enjoys the trappings of power around him, machinations are afoot. In the East, Vespasian has his eye on the throne, but he needs help preparing Rome for his plans and, for his teenage son Domitian, protection from Vitellius' agents.
With her characteristic flair, and lashings of skulduggery, sex, brutality, and humour, L. J. Trafford brings her Roman quartet, tracing the Year of the Four Emperors, to a spectacular conclusion.

12) How long did it take you to get from the idea's stage to your date of publication?
Due to limited free time and a dreadful Candy Crush Soda addiction it takes me about nine months to write a book. Then it can be a four-six month process afterwards to get to publication day.
13) How did you come up with the names for your characters?
Thankfully most of my characters are historical so they already have names, saving me the job. Handily the Ancient Romans didn't have much a variety in first names and all freed slaves of the Emperor took their former master's forenames. All Imperial Freedman freed by Nero, for instance, will be called Tiberius Claudius something.
The fashion in the 1st century AD was to give slaves Greek names. I flick through a book of Classical Mythology and randomly select names. Slave names could also be casually humiliating. Praetorian Prefect Sejanus named a young slave he brought 'Boy Toy'. You get slaves whose names translate as Sexy Legs. Sporus, who is one of my historical characters, was the eunuch favourite of Nero. Sporus means spunk. It's the Romans' idea of a joke because as a eunuch he doesn't have any.
For the upper classes I flick through the indexes of works by the likes of Tacitus and Pliny and randomly choose names I think fit.
14) Can you give us an insight into your main character(s) life?, What makes them tick?
Vitellius is the newly installed emperor. He very much enjoys taking full advantage of the palace's catering facilities. Not so much the actual ruling bit. In fact he'd rather not bother himself. He's far too busy watching those jangly tumbling eunuchs he's surrounded himself with. And isn't it dinner time already?
18 year old Domitian had been living quietly with his uncle in Rome and readying himself for starting his public career. But his father, Vespasian, has been declared Emperor in the East. Given that Rome already has a sitting emperor in the bulky shape of Vitellius this has put Domitian in a very awkward position. When we meet him at the beginning of Vitellius' Feast he has been put under house arrest. A situation he is very much blaming his father for. At some point he is going to have to shake off his epic sulk and play a part in the turmoil swirling around him.
Epaphroditus, Philo, Mina and Sporus are all Imperial staff. In the last 18 months they've seen Emperor Nero flee and be killed, Emperor Galba decapitated in the Forum and Emperor Otho commit suicide. Now there are two vying emperors: Vitellius and Vespasian. They need to choose a definitive side or face a bloody death themselves.
15) Which was your hardest scene to write?
I wrote a crucifixion scene that was just horrible. I still can't read it. It's too hard. It affected readers the same way, some have never forgiven me for doing it. But it was necessary to push the plot along. Honestly…..
16) How did you come up with the title of your book?
The Emperor Vitellius was a notorious glutton, he once stole meat off the altar during a sacrifice, so Vitellius' Feast seemed quite fitting. Also because as Emperor he prefers the trappings of being the top man rather than performing any of the hard work. He'd rather feast than rule.
17) Did you get a family member/friend to read your work before sending to the publishers?
My husband read it and made suggestions. He doesn't know much about ancient Rome so he was great at pointing out where I'd assumed knowledge that the reader might not necessarily have.
18) What process did you go through to get your book published?
The usual. I sent it off to agents; who rejected it. I sent it off to publishers; who rejected it. Then a chance conversation with a friend set of a chain of events that led to the whole series being brought by Karnac (now Aeon) Books.
19) What did you do once you had written the final word in your book?
Writing a 400 page novel is such a slog that I believe I just went 'urgh' at the end. I get so fed up with a book when writing it that I can't look at it again for months. When I get my proof copies I'm always surprised to discover that I've actually written something pretty good.
20) What's next for you, writing-wise?
I am dipping my toes into non fiction by writing The Ancient Rome Survival Guide for Pen & Sword books.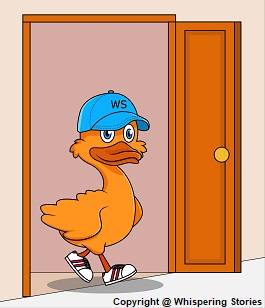 1) What's your favourite food?
It was halloumi. Then we had that madly hot summer and I ate way too much of it. So it is officially no longer my favourite food. That title now goes to Marmite on Toast, which I surely can never, ever get fed up of.
2) If you had a box of crayons and you could only choose one, which colour would you choose?
Blue. Always blue.
3) What movie could you watch over and over again?
Jaws. It's a thriller. It's a character study. I still jump when that head pops out the boat. It has never been bettered in my view.
4) What would be the top song on your playlist?
Lily Allen – It's Not Fair.
5) If you won millions, what would be your first purchase?
A life sized statue of the Emperor Augustus. I'd hang my coat on his outstretched arm.
6) A talking duck walks into your room wearing a baseball cap and sunglasses, what's the first thing he says to you?
'How could you crucify that character?!?'
You can find out more about L. J. Trafford by visiting the website/social media sites below.
@TraffordLj
Facebook
Goodreads
I would like to say a big thank you to L. J. Trafford for sharing with us details of her writing life, and for a wonderful interview.