The Writing Life of: Brigid Hannon
Brigid Hannon
This week I am thrilled to be interviewing author Brigid Hannon. Brigid will be sharing with us details of her writing life, telling us all about her book 'A Lovely Wreckage', which was released on 2nd June 2020, and answering a few fun questions too. This post contains affiliate links.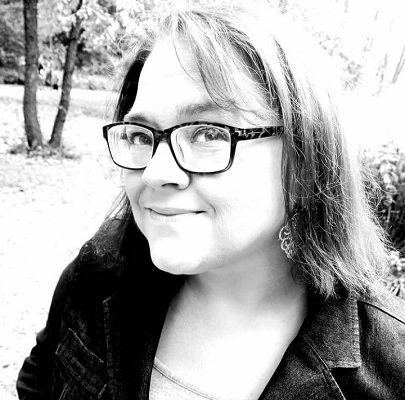 A writer since youth, Brigid Hannon only began her publishing career in 2018. Her poetry and short fiction have been featured in various online journals including the San Antonio Review, Ghost City Press Review, Soft Cartel, and Queen Mob's Teahouse. Her first collection of poetry, A Lovely Wreckage, is now available now.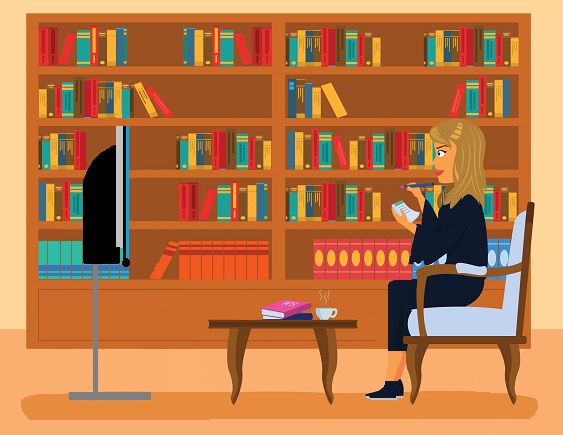 1) Did you enjoy writing when you were a child?
Absolutely. I started off pretending to write stories before I could even spell my name. Around the time I was eight years old, I wrote my first "real" story, entitled Millie and Tilly: Twin Detectives. My mother raved about it, so I figured I was doing something right.
2) Which author shaped your childhood?
I read a lot of Judy Blume and almost all of Ann M. Martin's Babysitter's Club series by the time I was nine, and then one day I picked up a copy of The Babysitter by RL Stine, and I was suddenly in love with the horror genre. I probably should have been reading the Goosebump's series at that age, but his Fear Street books were a revelation.
3) What motivated you to begin your first story?
I have Major Depressive Disorder, as well as diabetes. I have lived with chronic and mental illness for over twenty years. One night, I was cleaning out some old files on my computer and came across a massive document full of poetry I had written from ages 19-25. Most of these poems had to do with depression. I realized that most of my current poems had to do with my chronic illnesses. And so, what if I polished them up and put them together to create a work about living with illness?
4) Do you plot your work, or are you a pantser?
When I write fiction, I am a plotter. There are outlines and schedules and tons of character development put on paper before I write the first sentence. However, with poetry, I think to write it you definitely need to be something of a pantser. I get an idea for a poem and it flows right out of me, and often I don't even realize what it's about until I write the last word.
5) What is your average writing day?
I start out with a pot of coffee and research in the morning, around 7am. I head to my office around nine, and then go for as long as I can. I like to work on different projects on different days, so for instance I may work on my novel on Wednesday and my poetry on Tuesday. Mondays and Thursdays are also reserved for my blog.
6) What is the best thing about being an author?
I think it has to be the pride I feel in myself, that I accomplished something I set out to do at such a young age, and overcame all the obstacles that were in my way.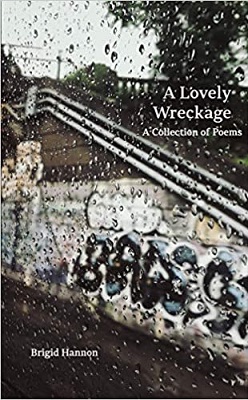 A Lovely Wreckage
Author – Brigid Hannon
Publisher – NFB Publishing
Pages – 30
Release Date – 2nd June 2020
ISBN 13 – 979-8642509418
Format – ebook, paperback
Synopsis
A Lovely Wreckage illustrates twenty years in the life of a woman living with chronic and mental illness, and her path to peace and wellness.
Purchase Online From:
7) How did you go about researching the content for your book?
I lived the content. I became quite sick a few years ago with a side effect of diabetes called gastroparesis. This involved a lot of time in the hospital. Many of my poems are about that, as well as the depression I have battled since childhood.
8) How long did it take to go from the ideas stage to writing the last word?
When I first got the idea to pen A Lovely Wreckage, I knew I needed a few new poems to round out the collection. In retrospect, these were probably the hardest poems I have ever written. It felt like I was on a deadline for school, and the pressure made me stall in my completion of the chapbook. But one day, I had a good day-and I wrote a poem about that. It's the last one in the collection, offering a ray of hope to the weary. I then polished and formatted and finally had a full manuscript. It took about 3 months to get it right.
9) What made you choose the genre you write in?
Emily Dickinson. I'm not even a huge fan, I just identified with her sad little poems when I was younger. Even earlier than that, actually, I had a big book called Mother Goose's Nursery Rhymes, which was probably my first exposure to poetry in any form. I still have several poems memorized.
10) How did you feel when you had completed your collection?
Immensely proud of myself, but also scared it was putting too much of myself out there. Poetry is very raw and personal a lot of the time, and given the subject matter I was writing about, the emotion behind it was twofold. Then I suffered a bit of imposter syndrome, during the whole publication process. It was hard for me to accept that it was done and actually happening.
Fun Questions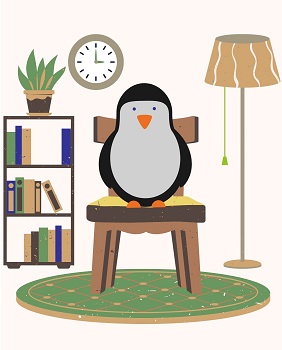 1) Do you have a favourite quote you live by?
"When in doubt, make a fool of yourself. There is a microscopically thin line between being brilliantly creative and acting like the most gigantic idiot on earth. So, what the hell, leap." ~Cynthia Heimel
I do not. I had a beautiful brown pit-bull named Buddy, but we sadly had to rehome him as our apartment no longer allowed pets. He now lives on a farm with plenty of room to run, so I think it worked out for him in the end…but I will always think of him as my dog.
3) What's on your current reading list?
My friend recently gave me his entire Stephen King collection, so I have about three of his novels on my nightstand right now.
4) Your book has been made into a feature film, you've been offered a cameo role, what would you be doing?
If they made a movie of my poetry, I would definitely play a nurse. They have featured so prominently in my life, not only because my own mother is one, but because I have been soothed and saved by so many along the way.
5) If you could travel to the fictional world of any book for the day, which would you choose?
I would like to visit Derry, Maine. Stephen King's ability to create a whole town was my first real experience with any kind of world-building, and I love how he connects so many of his novels using this fictional world.
6) There's a penguin sitting in your writing chair, what is the first thing he says to you?
"I'll move out of this chair when you promise to sit down and write in it."
---
I would like to say a big thank you to Brigid Hannon for sharing with us details of her writing life and for a wonderful interview.
Author links



---
Share your thoughts on our interview with Brigid Hannon in the comment section below!
---
The above links are affiliate links. I receive a very small percentage from each item you purchase via these link, which is at no extra cost to you. If you are thinking about purchasing the book, please think about using one of the links. All money received goes back into the blog and helps to keep it running. Thank you.
Like us on Facebook – Tweet us on Twitter – Pin us on Pinterest