Grown Ups by Marie Aubert – Book Review
Grown Ups by Marie Aubert – Book Review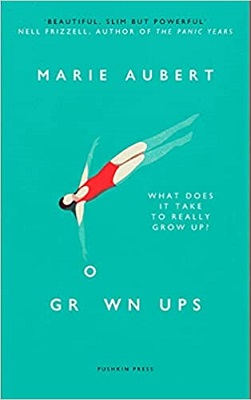 Grown Ups
Author – Marie Aubert
Publisher – Pushkin Press
Pages – 160
Released – 3rd June 2021
ISBN-13 – 978-1782276531
Format – ebook, paperback
Rating – 4 Stars
I received a free copy of this book.
This post contains affiliate links.


Synopsis
Ida is a forty-year-old architect, single and starting to panic. She's navigating Tinder and contemplating freezing her eggs, but forces these worries to the back of her mind as she sets off to the family cabin for her mother's sixty-fifth birthday.
But family ties old and new begin to wear thin, out in the idyllic Norwegian countryside. Ida is fighting with her sister Marthe, flirting with Marthe's husband and winning the favour of Marthe's stepdaughter. Some supposedly wonderful news from her sister sets tensions simmering even further, building to an almighty clash between Ida and her sister, her mother, her whole family.
Exhilarating, funny and unexpectedly devastating, Grown Ups asks what kind of adult you are without a family of your own.
Single 40-year-old Ida is holidaying with her extended family whilst they celebrate her mother's 65th Birthday. Staying with them is her mother's boyfriend, her sister, her brother in law and his daughter. Ida is a jealous woman. She is jealous of how her sister's life has turned out, especially as she announces she is pregnant after years of trying.
Ida decides she isn't going to be the odd one out without a family and seeks to take her sister's husband and his daughter.
I must admit some of the book was hard to digest. At times I wanted to throw it (well my Kindle) out of the window. What type of person gets so angry about their sister being pregnant and feeling like she is no longer going to be needed and will now be left on the shelf that she decides that the only option is to flirt and try to steal her brother-in-law and make his daughter like her better than her sister. Cleary Ida doesn't think straight or rationally, nor does she have any love for her sister.
The whole family though are unlikeable. They all think of themselves so highly and that the others are beneath them. Whilst I found the plot strange and angering, I also found it inviting and intriguing too. Are there families across the world that really treat one another like this? I just don't get it. I understand family fallouts, etc but to stay in contact, holiday together, pretending to like one another, and then to be two-faced just doesn't sit right with me – walk away!
The setting is what makes this book stand out. A gorgeous cabin in Norway, it makes you just want to pack your bags and head there (as long as the family is long gone!!). This is the tale of a very dysfunctional egocentric family. It shows you that grown-ups don't have all the answers or the knowledge. It was like reading about a bunch of children who disliked each other being put into a house and left to it.
I can't say that I found any of it funny but I did like the feeling of being a fly on the wall and stepping out of my comfort zone. It left me wondering what Ida would do next and I was always suspicious of her. I loved watching how this family came together for their mother's birthday and tore each other apart whilst they were there.
Grown Ups is a quick easy read at just 160 pages. I also found the writing style worked perfectly for the plot as you got to be inside Ida's rather unreasonable head.
Purchase Online From:
---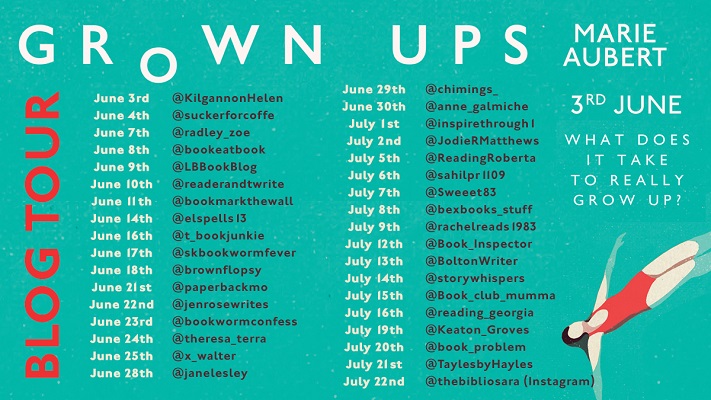 ---
What did you think of 'Grown Ups'? Share your thoughts in the comment section below!
---
The above links are affiliate links. I receive a very small percentage from each item you purchase via these link, which is at no extra cost to you. If you are thinking about purchasing the book, please think about using one of the links. All money received goes back into the blog and helps to keep it running. Thank you.
Like us on Facebook – Tweet us on Twitter – Pin us on Pinterest – Join us on Instagram