Spy Trap by A.P. Martin – Book Review
Spy Trap by A.P. Martin – Book Review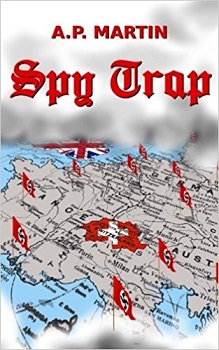 Spy Trap
Author – A.P. Martin
Publisher – Createspace
Pages – 318
Released – 6th October 2017
ISBN-13 – 978-1977833983
Format – ebook, paperback
Reviewer – Clive
I received a free copy of this book
Post contains affiliate links
'There's a fellow who will soon have some rather important documents that we need to get back to Britain safely. How would you fancy the job of making sure he gets there with them?' Bill Blake is a spy at the end of his tether. He just wants to go home, wherever that is now.
Despite his genuine reservations, he's forced to accept one final mission to earn his ticket back to Britain. However, what should have been a straightforward 'babysitting' job becomes much more difficult and dangerous with the rapid Fall of France and the effective surrounding of Switzerland by hostile Axis forces.
Blake finds himself trapped in the neutral, but threatened Alpine Republic with an ex Naval Gunnery Officer who is in possession of plans and blueprints vital to Britain's ability to defend herself. An instant mutual antipathy between the two men complicates matters as they grapple with the frequent necessity to alter their escape plans, the ever present risk of betrayal and a relentless pursuit by German Military Intelligence.
Adapted from little known true events, Spy Trap takes the reader on their epic struggle to deliver to Britain the ability to produce a weapon which would be vital to her survival and ultimate victory.
Review
I used to naively assume that in the war the Axis countries used weapons designed and made by Germany and Italy and that the Allies used weapons made in the UK and the USA. Then, from war novels I learned that both sides used the Oerlikon 20mm cannons but I did not fully understand why. Here AP Martin has not only explained how this situation arose but he has also built a thrilling fictional tale around the mystery of how the designs for that gun came to the UK.
Following his first spy novel Codename Lazarus, the author has found another interesting but different angle on the war, this time setting his story in and around Switzerland which as we all know was neutral and yet, as we hear in this book, was far from uninvolved in the action.
AP Martin has a gift for descriptive writing and he gives us plenty of detail whilst keeping the text easy to read. His writing style is in some ways old-fashioned with plenty of commas which I find really helps set the mood of the time and the class of characters that would have made up the undercover services in that era.
I do not usually take much notice of e-book covers but someone has performed well in designing this simple yet striking red and white map of Europe.
The two main characters are believable and some of the fringe characters were also in Codename Lazarus which helps with continuity through the series. Like me you will probably sympathise with the character of Bill Blake and I hope that the author finds a new adventure for him shortly.
In summary, AP Martin has produced a worthy follow up to his debut novel and I for one will be eagerly awaiting the third in the series. I can give Spy Trap nothing less than five stars.
Reviewed by Clive

---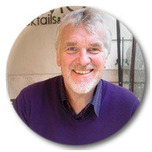 I was born and spent my entire working life in the North West of England, where I taught at school, college and university levels. I became Head of Department of Social Sciences at a University, specialising in the study of social inequality, social mobility and sport. During my academic career I published many sociological studies on these themes.
Since taking early retirement, I have really enjoyed immersing myself in reading and writing fiction. I feel that most historical fiction benefits from a connection to something that actually happened, so when I wrote my first book, Codename Lazarus, I took a little known true story and used it as a framework for an exciting thriller.
I am currently writing my second spy story, which also takes as its inspiration a fascinating, yet almost unknown episode from the Second World War.


---