The Goddess Within by Iva Kenaz – Book Review
The Goddess Within by Iva Kenaz – Book Review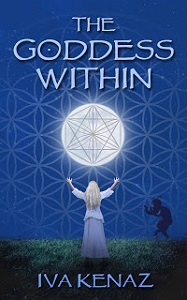 The Goddess Within
Author – Iva Kenaz
Publisher – CreateSpace
Pages – 296
Release Date – 22nd September 2015
ISBN 13 – 978-1517141851
Format – ebook, paperback
Reviewer – Marcia
I received a free copy of this book
Post Contains Affiliate Links

A magical journey set in 16th century Italy.
Berka was raised by her hermit father in the wild, secluded from human society. At the dawn of her fifteenth summer she meets a faun, a being from a different realm. The two are instantly drawn to each other, but their secret meetings are soon disturbed by the arrival of a group of bandits.
The threat intensifies when the group's leader establishes an alliance with evil spirits from the underworld. Berka's father comes up with an escape plan, but she doesn't want to leave and so she finds another way to deal with the inevitable peril.
Throughout the adventure, Berka also embarks on a road to self-discovery. She learns to embrace the powerful aspects of her divine feminine as well as the inseparable bond to the masculine.
The story is inspired by ancient European mythology, pagan philosophy and Sacred Geometry symbolism. "The Goddess Within" is a stand-alone sequel to Kenaz's debut novel, The Witch Within.

The era is 1600s, and a young lady named Berka lives a life of being at one with nature, in the rural town of Beltane, Italy.
Her father has spend his life teaching her to respect and listen to the natural world around her so that she can learn to live in harmony with her surroundings, including the worlds animals.
One night she has a vivid dream about a male, then a group of seemingly friendly men arrive in the village, including the male in her vision. Eventually the two meet and share a fondness of one another.
Her father however does not trust the men and makes Berka leave with him, so that he can hide her away from them in her grandmothers cave, fearing for her safety.
Berka is so keen to meet with the boy in her dream, Giss, that she leaves the safety of the cave alone, forgetting that she has been warned to be careful. Ending up coming face to face with the leader of the men, her life is thrown in to chaos when he summons the shadow spirits to take Berka's to her rightful home.
After the first few pages of getting used to the terminology, I found myself eager to know Berka's story. I liked the life lessons she learnt as her journey proceeded.
The book is set in a mystical, spiritual world where there are different realms and being at one with mother nature is the one things that binds everyone.
Berka has a lot to learn and understand throughout the book, and with gaining knowledge and understanding comes confidence, which Berka gained steadily all the way through.
The Goddess Within is a wonderful fantasy book, beautifully told and centres around a spiritual world full of mystical creatures, that Iva Kenaz has clearly made visual to her audience.
I was unsure of how I would feel about the book as it was different to anything I have every read before, but I shouldn't of worried as I loved it from the very first word to the last.
Book Reviewed by Marcia
Purchase Links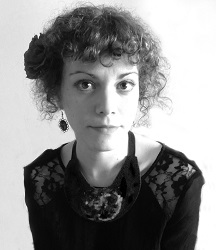 Iva Kenaz was born in Prague, the Czech Republic. Writing has been her greatest passion since childhood and her novels are significantly influenced by esotericism, pagan philosophy and spirituality.
She holds an M.A in Creative Writing, but also studied Screenwriting at the Film Academy in Prague. She has worked as a teacher, a screenwriter and a translator and has written and published three novels, The Witch Within, My Melancholic Diary and The Goddess Within.
Author Links