The Edge of Nowhere by Catherine Armstrong – Book Review
Edge of Nowhere by Catherine Armstrong – Book Review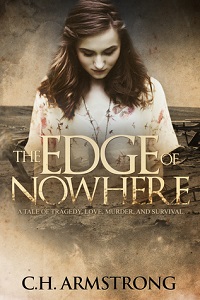 The Edge of Nowhere
Author – C.H Armstrong
Publisher – Penner Publishing
Pages – 358
Release Date – 19th January 2016
Format – paperback, audio
Reviewer – Stacey
I received a free copy of this book
Post Contains Affiliate Links

The year is 1992 and Victoria Hastings Harrison Greene—reviled matriarch of a sprawling family—is dying.
After surviving the Oklahoma Dust Bowl and the Great Depression, Victoria refuses to leave this earth before revealing the secrets she's carried for decades.
Once the child of a loving family during peaceful times, a shocking death shattered her life. Victoria had to come face to face with the harshness of the world. As the warm days of childhood receded to distant memory, Victoria learns to survive.
No matter what it takes.
To keep her family alive in an Oklahoma blighted by dust storms and poverty, Victoria makes choices—harsh ones, desperate ones. Ones that eventually made her into the woman her grandchildren fear and whisper about. Ones that kept them all alive. Hers is a tale of tragedy, love, murder, and above all, the conviction to never stop fighting.

Victoria is dying, her family dislike her and feel that she is a hard, callous, old woman. What they don't understand, is why she is the way she is.
Her dying wish is to make them understand what made her become this bitter old woman. Her dying wish, is to reveal her secrets to her children and grandchildren.
The Edge of Nowhere is an emotional book, so be warned about reading it in public, especially the part about 'Cottonmouth' snakes, as the scene literally took my breath away, and had tears running down my face. No mother should have to go through what Victoria went through in that scene. Unfortunately, too many parents do.
Victoria has seen and been through so much heartache and pain in her life. She has witnessed many harrowing scenes including the deaths of many of her closest loved ones. I felt her anguish at not being able to save her family, due to there being no local hospitals, the closest being a good few hours drive away, and with no money to pay for treatment, even if they could have gotten there in time.
She is an amazing woman. Strong, determined and underneath that stern exterior, caring. As the story progressed, so did Victoria, but not in a good way. She became stubborn, and hardened to life, and who can blame her. I'm not sure anyone could have lived her life and come out of the other end, all sweetness and roses.
She put so much effort in to just keeping a roof over her children's head, and food in their bellies, sometimes resorting to unspeakable acts that I can fully understand. I wasn't judgemental in the slightest of her decision to get a few more months to pay off her mortgage and food for her children. Back in those days, there was nowhere else to turn to, and I feel that many women would have done the same thing.
The secondary characters added depth to the story and were all completely unique, fitting the era perfectly.
Her husband Will was a sweet and caring man, who loved Victoria from the moment that he met her. She was determined not to love him back, but with time and patience, the two were perfect soul mates, even with the age gap.
Imogene Harrison was one nasty piece of work. I think I would have done more than give her a smack in the mouth though, with the way that she acted, and the things that she did to Victoria and her children. She was a disgusting woman who didn't deserve to have the love of Will, Victoria and their children, and I was glad when Will saw sense and cut her out of their lives. Her husband Walter though was a coward, who should have been able to stand up to his wife and stop her in her tracks sometimes.
The storyline is beautifully written and although I don't have much knowledge of the first part of the 1900's in Oklahoma, I felt like I was right there, and that dust, at one point I was sure I could even taste it!
My only criticism with the story is that it ended to soon. I wanted more information on what happened to Victoria in her later years. The book is written in detail all the way through, but then we come to the end, it's written like an overview.
I wanted to know what happened to Julianne and Earl, and their children. I even wanted to know what happened to Imogene and Walter.
A tear-jerker at times, but an amazing, creative story that felt like it was being told by someone who had actually lived Victoria's life. The Edge of Nowhere is a book that Catherine should be very proud of, especially being her début novel.
Book reviewed by Stacey
Purchase Links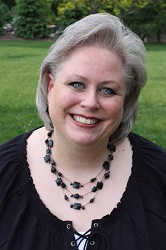 I am an Oklahoma-native transplanted in Minnesota for 23 years, and am the author of "The Edge of Nowhere."
A 1992 graduation of the University of Oklahoma, I am a rabid Oklahoma Sooner Football Fan. On most Saturdays from September through January, you can find me propped in front of the TV watching Sooner Football, or studying my smartphone for mobile updates from ESPN that give the current score of whomever OU is playing.
I'm a life-long lover of books and vehemently outspoken about banning and challenging books.
Author Links