V4 Vengeance by Nigel Seed – Book Review
V4 Vengeance by Nigel Seed – Book Review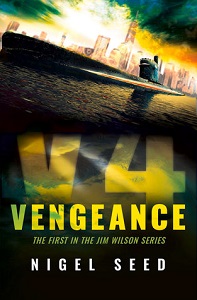 V4 Vengeance
Author – Nigel Seed
Publisher – Astor & Blue Editions LLC; (New edition)
Pages – 248
Release Date – 11th April 2016
Format – paperback
Reviewer – Julie
I received a free copy of this book
Post Contains Affiliate Links

Desperately seeking employment, recently discharged Royal Engineer Jim Wilson takes on an impossible challenge with the help of his former army mates, Ivan and Geordie.
Hired by a Russian museum, they are sent to the Baltic coast of Germany to find a rumored World War II U Boat base. Their discovery is beyond shocking: not only does the base exist-it contains secret submarines full of V2 rocket bombs. And they are not working for a museum. They are at the mercy of a notorious group of Russian mobsters, the Romanov Gang. Quickly seizing control of the situation, the Romanovs order Jim and his team to restore the submarines.
As the ex-soldiers work, the gang's motives begin to unfold, and they soon realize they are aiding in a revenge plot that dates back seventy years…and perhaps the most audacious bank heist ever conceived.

Nigel Seed is a British author of several action novels and 'V4 Vengeance' is the first in the Jim Wilson series. Seed has a free-flowing writing style and makes good use of the literary devices at his disposal.
The start was intriguing and the pace fast. The plot was imaginative, well thought through and tightly constructed, with some surprises along the way. There were excellent descriptive passages, painting vivid pictures for the reader. The chapters were short and succinct, making it very easy to read.
Seed makes good use of his own military background to create a strong main protagonist, along with supporting foils and we witness the camaraderie of the tight-knit group as they journey into the unknown. He intersperses humour with menace, creating a charged atmosphere to keep his audience hooked.
He has clearly carried out a huge amount of background research to give his story credibility and his attention to detail is commendable. There is a clear message regarding the author's feelings about military cutbacks in the UK and this is something which will resonate with many readers.
A small observation would be that for intelligent engineers, the main players were perhaps rather naïve in accepting at face value the explanation given by their employer regarding the purpose of their mission but anyone who has been in need of a job may well identify with the ex-soldiers' willingness to overlook any small reservations in return for a generous salary.
By the middle of the book the pace is ratcheted even higher and the plot takes a particularly sinister and deadly twist.
Whilst the lexicon was British-English, the spelling was American-English and I'm unsure of the rationale for this. I confess to being a little irked when the British Prime Minister made a reference to being: 'called back to colors'. However, the strength of the innovative plot was such that it would be churlish to penalise the author, indeed it may be something his new publisher has recommended to appeal to an international audience.
I was slightly daunted at the prospect of accepting this review request as it came with a ten day deadline. I need not have worried as once I picked it up, I couldn't put it down.
If you are a fan of action-packed novels, you will enjoy this book as 'V4 Vengeance' goes from strength to strength. I look forward to reading more from Nigel Seed and award a richly-deserved five stars.
Book Reviewed by Julie
Purchase Links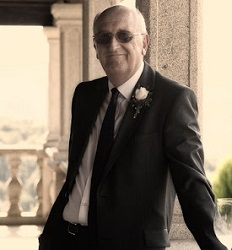 A veteran of many years in the British Army working with the Army's helicopters. He then joined the Civil Service before taking early retirement and moving to a villa in Spain. He writes his books when he can tear himself away from the view across the orange groves to the Mediterranean. Married with two children. He is slowly learning Spanish.
At present he is engaged in writing a series of action thrillers that take a small band of heroes to exotic places such as Dubai, New York, the Cayman Islands and Morecambe. These are ordinary people placed into extraordinary circumstances and having to find a way to survive and triumph over adversity.
Having recently been blessed with his first granddaughter he is also working on a book of bedtime stories for young children that revolve around a small dog that lives in Spain.
Author Links