Best Seller: A Tale Of Three Writers by Terry Tyler – Book Review
Best Seller: A Tale Of Three Writers by Terry Tyler – Book Review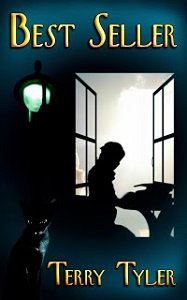 Best Seller: A Tale Of Three Writers
Author – Terry Tyler
Pages – 155
Release Date – 14th March 2016
Format – ebook
Reviewer – Stacey
I received a free copy of this book
Post Contains Affiliate Links

Three women, one dream: to become a successful author.
Eden Taylor has made it—big time. A twenty-three year old with model girl looks and a book deal with a major publisher, she's outselling the established names in her field and is fast becoming the darling of the media.
Becky Hunter has money problems. Can she earn enough from her light-hearted romance novels to counteract boyfriend Alex's extravagant spending habits, before their rocky world collapses?
Hard up factory worker Jan Chilver sees writing as an escape from her troubled, lonely life. She is offered a lifeline—but fails to read the small print…
In the competitive world of publishing, success can be merely a matter of who you know—and how ruthless you are prepared to be to get to the top.
BEST SELLER is a novella of 40k words (roughly half as long as an average length novel), a slightly dark, slightly edgy drama with a twist or three in the tale.

Grab a cuppa and settle down with Terry Tyler's latest novella, 'Best Seller: A Tale Of Three Writers'. The book tells the story of three very different authors.
Meet Eden Taylor – She's got it all. Youth, beauty, money and more importantly, two best-sellers to her name, with a third in the pipeline. Everything seems to go right for Eden, but is that down to sheer luck and determination, or can money actually buy you everything?
Rebecca (Becky) Hunter – She doesn't write for the money, which is just as well. Her work is okay, but she's never going to get herself on that best-seller list if she doesn't pick up her game. Her boyfriend Alex though, thinks that he's found another way to get her to the top, but will Becky steep that low?
Jan Chilver – Lonely, lost in the world, depressed and yet an incredible writer, though no one knows it – not even her. Her bad book covers are stopping people picking up her books. If only they could just see inside, how good they really are. Jan needs money as her books aren't selling. But will she be willing to make a deal with the 'Devil' to make some, and a deal that there is only one way out of?
What can I say about Terry's latest offering, except I loved it. The book oozed intrigue and scandal. It will also question your own morals, as you ponder with the thought of 'what would you do to get on the best-seller list?'
The characters were the perfect blend of uniqueness, brought together by their career choice. As the book progresses the characters adapt, and I found myself changing my opinion of them more than once, especially one character who I liked, despised and then felt sorry for all within a very short period of time.
The plot drew me in, whilst the story held me captive. With the scenery, characters and the emotions running through it, this is how you make that perfect balance of taking a fictional book and making it feeling very real.
This may only be a novella of 155 pages, but Terry sure does pack a lot in to it. So much so, that you may just want to devour it in one sitting. I did just that!
With writing as good as this, Terry ought to be on that 'Best-Seller List'. Perfect, just perfect.
Book Reviewed by Stacey
Purchase Links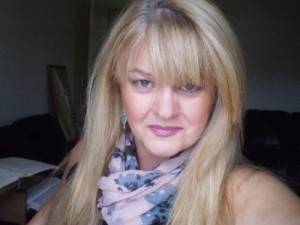 I have twelve books on Amazon ~ nine full length novels, two novellas and a short story collection. My latest publication is 'Best Seller', a novella about three writers…. well, they say 'write what you know'….!
I write most contemporary fiction, about the issues that concern so many today; divorce, infidelity, addiction, obsession with celebrity, dysfunctional families, body/image issues, meeting people via social networking sites. Three of my books (Kings and Queens, Last Child and The House of York) are modern day retellings of historical periods in the Tudor and Plantagenet eras.
Favourite writers: Deborah Swift, Carol Hedges, Douglas Kennedy, John Boyne, Gemma Lawrence, William Savage, Deborah Moggach, Mark Barry, Jon Krakauer, Phillipa Gregory, Robert Leigh, John Privelege, Dylan Morgan, Kate Atkinson, Norah Lofts, Dorothy Parker, Bill Bryson, PJ O'Rourke.
I love crime drama/thriller series like "24", "Breaking Bad", "Boardwalk Empire", "Game of Thrones" – the books as well as the TV series. I love watching films, and anything to do with history (reading, watching, or walking round places like Lindisfarne Priory going 'wow'), mountaineering or polar exploration. Netflix addict. Quite like zombies too 🙂
You can read more about Terry over on 'The Writing Life of: Terry Tyler'
Author Links
Terry Tyler Blog
Terry Tyler book review blog
@TerryTyler4
Goodreads