A Place to Call Home by Carole Matthews – Book Review
A Place to Call Home by Carole Matthews – Book Review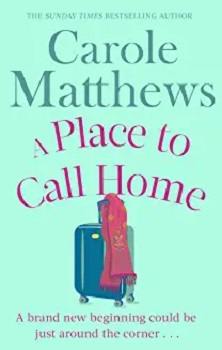 A Place To Call Home
Author – Carole Matthews
Publisher – Sphere
Pages – 464
Release Date – 10th April 2014
ISBN – 978-0751552188
Format – ebook, paperback, hardcover, audio
Reviewer – Stacey
Rating – 5 Stars
Contains Affiliate Links

In the dead of night, Ayesha takes her daughter, Sabina, and slips quietly from her home, leaving behind a life full of pain. Boarding a coach to London, all Ayesha wants is a fresh start.
Hayden, a former popstar, has kept himself hidden away for years. He's only opened up his home to two people – Crystal, a professional dancer with a heart of gold, and Joy, an ill-tempered retiree with a soft spot for waifs and strays.
When Crystal asks Hayden if Ayesha and Sabina can stay with them, he reluctantly agrees and, as different as they may be, they quickly form an unlikely bond. So when enemies threaten their peaceful home, they will do all they can to save it and each other.

Ayesha is a young mother married to a violent monster of a man, who controls her every move.
A year after a vicious assault that was witnessed by her young daughter Sabina, Sabina no longer talks, unwilling to speak. Ayesha decides that enough is enough and plans her daring escape.
Ayesha gives her husband sleeping pills without him knowing, then slips out into the dead of night taking Sabina with her, in a bid for freedom.
After travelling through the night, the next morning Ayesha goes to a Women's Refuge for help only to find out that they are full and she has no-where to go.
After refusing to leave, one of the staff member calls in a favour from an old friend who is housed up in a temporary home. The place is rarely used but in exceptional circumstances. It is owned by Hayden – an ex pop star.
Hayden is a sad and lonely man, haunted by a past that he can't let go of, even if it is making him depressed. His two house guests are Crystal the pole dancing. She is outgoing a bit of a loud mouth but with a heart of gold. Then there is Joy, an ageing, timid woman who seems to be frightened of life and is happy to be just left alone.
Ayesha loves it, and the rest of the occupants just adore both her and Sabina, taking them under their wings.
Meanwhile Ayesha's husband is on the war path and wants his wife home, no matter how.
Ayesha and Sabina are two wonderful characters. Sabina brings so much joy to the residents, and to the readers, even if she doesn't talk.
Although the focus of the book is on Ayesha's life, We also follow the life of the other occupants. We discover why Hayden is haunted by his past, Joy is so lonely, and how Crystal ended up working in a seedy men's club.
Having been a long time fan of Carole Matthews, I couldn't wait to read 'A Place to Call Home' as its subject was something I was very familiar with, even if it was many, many years ago.
Domestic violence isn't an easy subject to tackle in a romantic novel, but I thought it was cleverly dealt with, not only in making it understood what it really is, but it was written in a way that doesn't make you feel uncomfortable.
Although the underline of the story is about why Ayesha had to leave her husband, it is more about a persons determination to survive, and show people that, even if it is a fictional story, help is out there and there is more to life than being in a relationship with someone who continuously hurts you.
Carole once again has written a novel that grips you, and plays with your emotions. It will have you laughing one minute, then reaching for the tissues the next.
The characters all have strong personalities that bounce off the page, and work in harmony with each other. Carole's eye for even the smallest detail gives the reader a vivid insight into the hearts of each of them.
It is a heart warming, gut wrenching book that is dealt with so sensitively that I couldn't wait to return to the book every time I had to put it down.
I can't recommend this book highly enough, a truly magnificent read!
Book Reviewed by Stacey
Purchase Links
---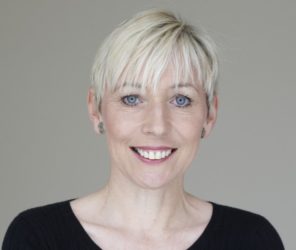 Hello! I'm a writer of romantic comedy, drinker of champagne, baker of cakes and eater of chocolate. I live in the Costa del Milton Keynes with my dearly beloved, Lovely Kev, in a minimalist home with no carpets, curtains or ornaments. I like walking, dancing, Zumba, movies and watching rubbish telly.