Fireborn by Aisling Fowler – Book Review
Fireborn by Aisling Fowler – Book Review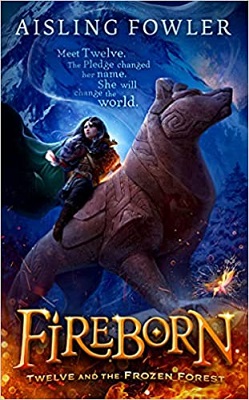 Fireborn
Twelve and the Frozen Forest
Author – Aisling Fowler
Publisher – HarperCollins Children's Books
Pages – 432
Released – 30th September 2021
ISBN-13 – 978-0008394158
Format – ebook, hardcover, audio
Rating – 5 Stars
I received a free copy of this book.
This post contains affiliate links.


Synopsis
Set in the snowy northern forests of an imagined prehistoric world, Fireborn is the middle-grade debut of the decade. At turns exciting, funny and heart wrenchingly sad, it marks the introduction of an unstoppable new voice in children's storytelling.
Twelve has spoken the Pledge and now she is a Huntling. She has given up her name to train in the art of fighting monsters and keeping the peace, and she won't get to choose a new one until she has earned it.
But when the Lodge's walls are breached for the first time, and a little girl is taken, Twelve is the only one interested in going after a child . . .
Teaming up with Dog, the Stone Guardian of the Lodge, Twelve ends up on an epic adventure that will change her life, her name – and her entire world.
Fireborn is a middle-grade book set in a fictional prehistorical world where different clans are protected by the Hunting Lodge a place where hunters live and train.
New recruit Twelve (not her real name) has been at the lodge since her clan, including her family, were murdered. After an argument with another student, Five, the pair are disciplined and taken to the dungeons to spend the night. Whilst there the Hunting Lodge walls are breached for the first time and one of the students is taken.
After hearing a conversation that sounds like no one is going to go looking for the student, Twelve leave the confines of the Lodge and sets out to save her new friend Seven. She is not as alone as she would think though. The Guardian of the Lodge (a large dog-like creature) has been ordered to find the young girl, plus classmates Five and Six unexpectedly join her on her mission.
Can they save Seven and what do the Goblins who took her want with a young girl?
Fireborn wouldn't be the kind of book I'd select if I was in a bookshop, (I'm not a big fantasy nor a prehistorical fan), however, I was asked to read it as part of a blog tour and I am very happy I agreed.
Twelve is a fierce warrior even if she is often brave on the outside when her inner self is in complete turmoil. She has seen so much in her young life and suffers from nightmares because of it. She is quite the loner and yet Seven is so kind and nice to her. When Seven is taken by Goblins Twelve feels it is her responsibility to save her.
The world-building is truly amazing. It's so perfectly created that it was easy to visualise. The banter between the characters had me smirking, even if they talk like people from the modern era, it is a fantasy world after all!
The book is action-packed and had me turning the pages at warp speed trying to keep up with the fast-paced scenes. I was sad to reach the end but was happy that I had been taken on a road of mayhem, tension, bravery, and friendship. This is a must-read for middle-graders who love books they can fully absorb and become invested in.
Purchase Online From:
---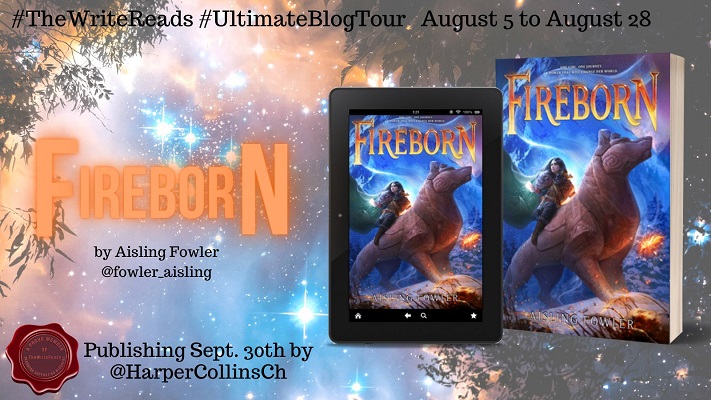 ---
What did you think of 'Fireborn'? Share your thoughts in the comment section below!
---
The above links are affiliate links. I receive a very small percentage from each item you purchase via these links, which is at no extra cost to you. If you are thinking about purchasing the book, please think about using one of the links. All money received goes back into the blog and helps to keep it running. Thank you.
Like us on Facebook – Tweet us on Twitter – Pin us on Pinterest – Join us on Instagram