The Writing Life of: Dean Comyn
Dean Comyn
This week I am thrilled to be interviewing author Dean Comyn, who will be sharing with us details of his writing life, telling us all about his book 'Something in the Water', which was released on 26th January 2021, and answering a few fun questions. This post contains affiliate links.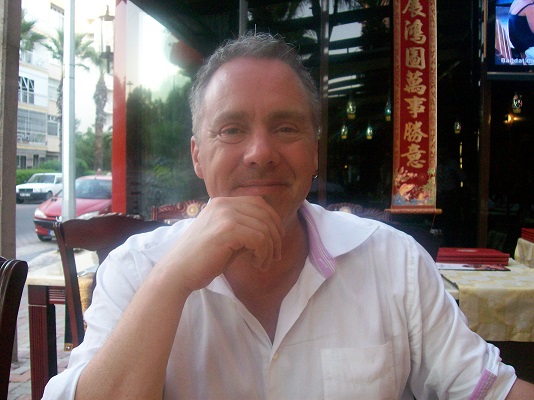 Dean Comyn grew up in Calgary, Alberta Canada and worked for twenty years in the entertainment industry before embarking on a career teaching English abroad. As a young man, he sang in various local rock bands and learned a little about music. He discovered he had a love for theatre when he enrolled in the Theatre Arts program at Mount Royal University (nee College) and learned a little about taking on a character and putting on a show.
As a performer, Dean acted, sang and even danced a little on stages from Agassiz to Winnipeg to Fort McMurray. He began working behind the scenes at concerts and in live theatre at the same time, in part at first to mitigate the realty of being a Starving Artist. That was where he really learned how to put on a show. It was an easy side step from Backstage to On Set in film and TV.
Dean joined the union and worked as a Grip (including Best Boy and Key positions), Lamp Operator and Driver. What was originally supposed to be a 5 year hiatus from "The Biz" turned into a Second Act of sorts. So far, he's lived in Turkey 9 years (he met his wife there) and Germany for 6 years (and counting).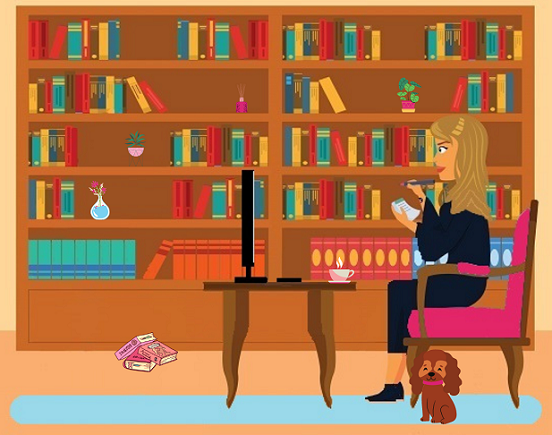 1) Did you enjoy writing when you were a child?
I wrote a few fun stories when I was very young but didn't really put any effort into creative writing until I wanted to be a singer/songwriter. Eventually, I ended up studying drama and theatre, and that's where I learned the art and the science of storytelling.
2) Which author shaped your childhood?
I can't name any one author that I read as a child other than Dr Seuss. I read a lot when I was a teen. Everything from Sci-Fi like Asimov and Philip K. Dick; Carlos Castaneda, Hunter S. Thompson to Ian Fleming and Ludlum. But the one author who inspires me the most is William Shakespeare. Really. Simplicity and complexity, prose and poetry in every one of his plays.
I've had the opportunity to be involved in several productions of Shakespeare's works. That taught me what makes great drama and comedy. His work inspired my early writing for the stage, and about ten years ago I wrote an adaptation of "The Scottish Play" in modern English. I might not have attempted a full-length novel if I hadn't done that.
3) What motivated you to begin your first novel?
I've answered this one before as to what inspired the story, and that's easy: fear. But what motivated me to become a writer was the unfulfilled desire to be a storyteller. I left my 'home and native land' (Canada, eh?) and left 'The Biz' a long time ago, but that desire remains, and writing is my best option. Seeing my work on the big screen, or on tv, is the ultimate for me.
4) Do you plot your book, or are you a pantser?
I believe the hybrid term is plantser, isn't it? I have a plan for each book and the whole series, with plot and story arcs mapped out and scenes labelled. Then I go at it from whatever angle works at the moment. Sometimes when I'm pantsing, the story takes me in another direction. Sometimes I don't come back. Sometimes I edit and rewrite. And rewrite.
5) What is your average writing day?
My average writing day is usually night. I'd show you a photo but the only light is coming from the monitor, and I don't want you to see any spoilers for Book Two.
6) What is the best thing about being an author?
Let me get back to you on that one. After I've made it a career.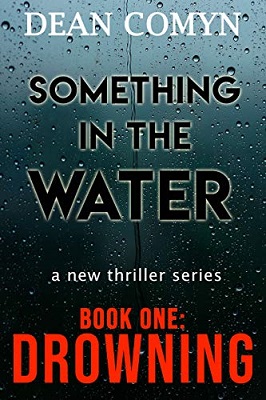 Something in the Water
Author – Dean Comyn
Pages – 380
Release Date – 26th January 2021
ISBN 13 – 978-1704361215
Format – ebook, Paperback
Synopsis
'Not-Yet-Detective Sergeant' Charles Burns hasn't been officially named a member of a newly formed Metropolitan Police task force yet. That was supposed to happen Monday. But a brilliant young scientist has disappeared, along with his potentially lethal discovery, and an unknown organisation has plans to weaponize it.
There goes the weekend…Something in the Water Book One: DROWNING propels Charles Burns into his first mission: Find the scientist and stop his discovery from becoming a weapon against humanity.
Purchase Online From:
7) How did you go about researching the content for your book?
I read a lot on the world wide web. I had to do a lot of research into medical science and British law enforcement. A lot… And England, because I haven't seen much of it. And Estonia because I've never been. I have been to Iceland and used my experiences there to shape some of the scenes in the series.
8) How long did it take to go from the ideas stage to writing the last word?
Book one was about four years from first jot to final edit. The ideas took on many different shapes for a long time, but weren't solid until I actually began to write. And then, of course, they shifted and changed color throughout the process.
9) What made you choose the genre you write in?
I guess thrillers are my favourite books to read, and the idea of writing a good one (or four) is inspiring. I like the idea of telling a fictional story that is true enough to be scary.
10) How did you come up with the name(s) for your lead character(s)?
Some are variations of people I've known, good and bad. Some are based on hockey players. I get the image of a character when I get the name, and usually base their physical description on the person whose name I'm using. But I get a chuckle out of it because many of the living people are younger versions— some characters are 20 years younger than their namesake— in the series. And they have totally different accents!
11) Can you give us an insight into your characters?
Charles Burns is the protagonist. He's a former Special Ops soldier who quit the battlefield ten years ago, opting to become a trainer of professional killers in his last years of service. He has a brilliant mind, and speaks it. He's not as arrogant as some people think, just a little too sarcastic sometimes. He mastered his unique eidetic and photographic memory as a young man, learning how to control the recall, and how to bury memories he could not forget.
Burns had the idea of becoming a detective when he retired from the military (at a relatively young age), so he completed a degree and joined the London Metropolitan Police as a Training Specialist. Joined the union, took the advancement courses and passed the exam to become Detective Sergeant Burns. His appointment was supposed to be made official on Monday. He gets the surprise call to action Friday night (right in the middle of a game!) and jumps into it, once again finding himself at the sharp end of the blade of justice. The question of rank is irrelevant when it comes to stopping a killer. Burns' sense of right and wrong is clear, and the soldier/killer inside doesn't hesitate to get things done. He can ask about his title next week.
Fun Questions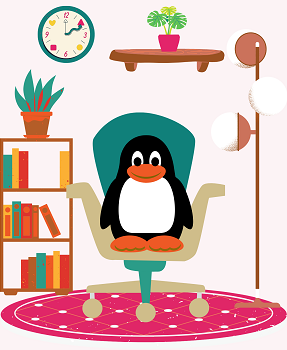 1) Do you have a favourite quote?
Dan Brown said this in a Master Class on YouTube: "Write as if no one's watching. Because no one is watching." Feel free because you're alone in the world you're creating, and nobody really cares about your book until you hit that final send button. I think it works both ways for me.
I've been a lucky companion to many dogs over my lifetime, but my current situation doesn't allow for a four-legged friend. The handsome one in the photo is Billy in 2007, when my wife married us.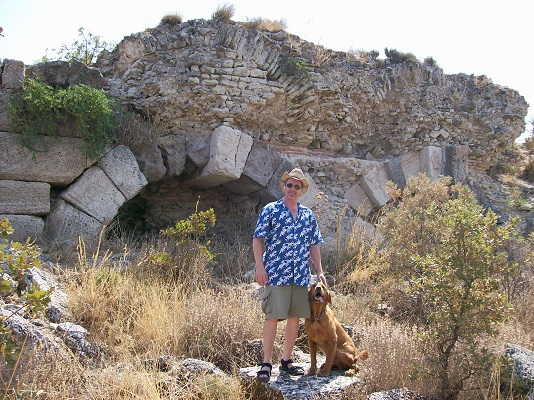 3) What are you currently reading?
Ummm… Does Twitter count? I'm not like a lot of writers who are also avid readers. I can take months to finish a book. I used to read a lot more, but somehow the only time I make time for reading is when I have time for a soak in the tub… I enjoy reading, but it's a little different for me now that I write.
4) Your book has been made into a movie, you've been offered a cameo role, what will you be doing?
I'd be the old Scottish security guard who doesn't believe he's talking on the phone to Chief Inspector Wayne… Or maybe the guy reading the newspaper, who Burns jogs past in the park. Have to see how the screen test goes.
5) If you could travel to a fictional world from any book for the day, which would you choose?
Wow. My first thought was, "One world? There must be at least a dozen in the Star Wars universe alone." Then I thought how much it would suck to go for just one day. But if it was only one day, I figured I could do a day on a raft with a zebra, an orangutan and a Bengal tiger. But only because I read the book. Can I count the Pacific Ocean as a different world?
6) There's a penguin sitting in your chair, what's the first thing he says to you?
The penguin speaks perfect English, if somewhat guttural. But he doesn't greet me.
"How do you make this thing go down?" he asks, flap-tapping the arm of the chair.
"There's a lever on the side, under the seat," I tell him, totally chill.
The penguin gestures with his flippers, giving a helpless shrug and squawks, "Could you give me a hand with that?"
I tell him, "You figured out how to get in here and hop up onto my chair, you even got my laptop turned on. Fix the damn chair yourself. I'm going back to bed." I leave.
"You left it on," he says, pointing a flipper at the blank screen.
A big thank you to Dean Comyn for sharing their writing life with us and a wonderful interview.
---
Author links
Twitter
Facebook
Instagram
Goodreads
Website
---
Let us know what you thought about our interview with Dean Comyn
---
The above links are affiliate links. I receive a very small percentage from each item you purchase via these link, which is at no extra cost to you. If you are thinking about purchasing the book, please think about using one of the links above. Thank you.
Like us on Facebook – Tweet us on Twitter