The Writing Life of: Ashwin Dave
Ashwin Dave
This week I am thrilled to be interviewing author Ashwin Dave. Ashwin Dave will be sharing with us details of his writing life, telling us all about his first book 'The Ivory Towers and Other Stories', which was released on 3rd December 2018 and answering a few fun questions too. This post contains affiliate links.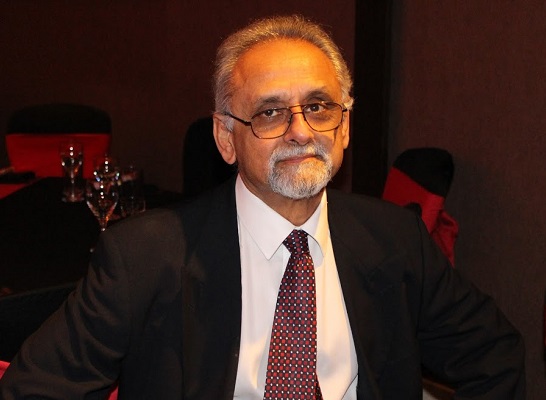 Ashwin Dave was born and raised in Kenya. Following Kenya's independence from Britain on 12th December 1963, the family moved initially to Bangalore, South India, and subsequently to London. The author is a graduate (BVSc) of Mysore Veterinary College, Bangalore, and has post-graduate qualifications (MSc) from the Royal Postgraduate Medical School, University of London.
'The Ivory Towers & Other Stories' is his debut book. The author has had a peripatetic life having embarked on several 'migrations' – the first of which started in May 1964 and the last ended when he returned to the UK in 1996. He has lived in London since 1977.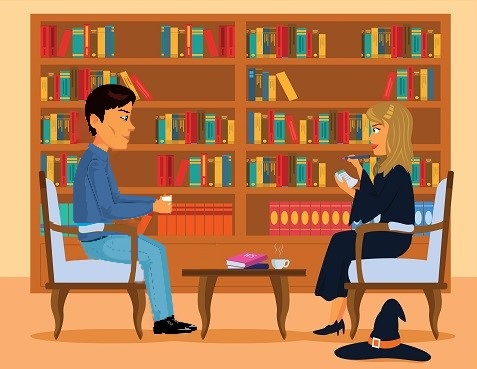 1) As a child did you have a dream job in mind?
Yes – I had always aspired to be a medic. Very much inspired by 'Dr. Kildare' and other serials. We were avid fans of TV serials – black and white TV had just started transmission in Kenya.
I recall learning cricket on the streets of Nairobi – we used to live close to my primary school where impromptu nets were held. This was pre-independence – Kenya was a British Colony until independence in Dec 1963.
2) Who was your favourite childhood author (s)?
Enid Blyton and Erle Stanley Gardner. My dad was a huge fan of Perry Mason.
3) Was there a particular point in your life that you realised you wanted to be a writer?
Although I had started writing when I was at uni and have written intermittently since then – I never considered it anything but a secret hobby. Writing had to compete with my other passion – cricket.
The writing bug actually started whilst at school. A newly appointed English teacher – on his first day assigned us to write a short story. His promise was that he would read each story (approx 20 students) and assess whether any of us had it in us to become writers. I guess I was lucky that his comments were very favourable about my short story based on an area in Nairobi which was supposed to be haunted!
4) What is your average writing day like? Do you have any special routines, word count, etc?
I would start at 8 am and finish at 5 pm – with lengthy breaks for all sorts of mundane activities. No special routines nor were any targets set. However, now that I have the pressure to complete the first draft it might lead to that – a set routine or a target word count. Currently, it is hard going – to focus and churn out the words.
5) How many books have you written? Any unpublished work?
Just the debut book 'The Ivory Towers & Other Stories' – seven short stories spread across 3 continents. I am currently working on the first draft of a sequel which is almost two-thirds finished (approx 67K). It is based on the lead story 'The Ivory Towers' – I had intended to complete the first draft by my deadline of June – long gone.
6) Are you a plotter or a pantser?
Bit of both. I have heavily relied on my journey from Kenya to South India to the UK.
Concerning your latest book: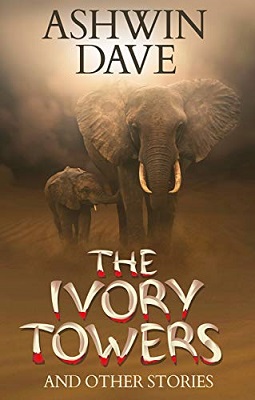 The Ivory Towers and Other Stories
Author – Ashwin Dave
Pages – 323
Release Date – 3rd December 2018
ISBN 13 – 978-1728860039
Format – ebook, paperback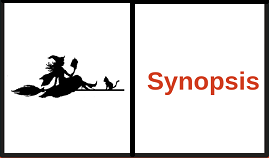 For Alec Dunlop, on a sabbatical to Kenya, the short trip to Laikipia was meant to be therapeutic. Instead he almost lost his life when he encountered the ferocious looking Samburu and his cohort of ivory poachers. 'The Ivory Towers', unravelled when Alec was stopped by customs officials at Heathrow Airport. Yet a few days earlier he was convinced that, in the nubile seductress Ava Patel, he had found his 'Malaika', his 'little bird'.
Dr Maxine Bissett, a medic from Guy's Hospital, finds herself embroiled in the gruesome aftermath of the Rwandan genocide. Like Alec she, the heroine of 'The Talking Newspaper', finds herself overwhelmed – in the midst of the Hutu-Tutsi carnage and bloodbath.
'Sisterly Love', 'PCB' and 'Cold Dish' explore the sexual mores and taboos of Southern India in the seventies. In 'Green Fingers' a Brazilian gardener is plagued by self-doubts and is caught up in the drama and pathos of the Brexit debacle. 'Mojo Charms' is set in London – a son's inopportune entry exposes 'a dark family secret' – with dire consequences.
The author's fictional treks through three continents form the basis of seven stories – seven protagonists – seven deadly sins. Pride, greed and lust are the main 'pivots' around which the drama unfolds.

7) How did you go about researching the content for your book?
The debut book is a collection of seven short stories – although all the stories are fictional – all of them have an element rooted in reality.
For instance, the short story 'PCB' is based partly on my endeavours to read medicine in South India. 'Sisterly Love' is based on a real-life event where a couple poses as siblings to rent a flat in an orthodox environment where cohabiting was taboo. 'Green Fingers' is loosely based on Brexit – the paranoid anti-immigrant rhetoric that influences a Brazilian gardener in South London.
8) How long did it take to go from ideas stage to writing the last word?
The first draft (seven stories) took less than four months to complete but the process of finding a traditional publisher had to be aborted after almost a year of trying. Eventually, I was advised by an established author to self-publish. By this time I was so keen to get the 'monkey off my back' that I engaged the services of a freelance editor to format and upload the book, which was launched on Amazon (both Kindle and paperback) in Dec 2018.
9) How did you come up with the title of your book?
The title is based on the lead story 'The Ivory Towers' – partly based on my brief stint with the wildlife and conservation department in Kenya. I was scheduled to accompany a zoologist to study the errant elephant population of the Laikipia region – the project had to be aborted due to funding issues. I have used the Laikipia scenario in the lead story.
10) Can you give us an insight into your characters?
As these are short stories, there are seven protagonists. I will dwell on the two favourite ones. Alec Douglas (The Ivory Towers) is a vet based in London who volunteers for an elephant charity in Kenya. Whilst in Laikipia he unwittingly gets drawn into the illegal ivory trade.
Sid Mehta ('PCB') struggles to balance his first passion, medicine, with his second one, cricket. It takes him and his girlfriend through a challenging phase where the main pivots are corruption and sexual abuse.
11) What process did you go through to get your book published?
I had no intention to self-publish but when it took me more than a year to have my book looked at, the frustration almost wrecked my plans. Fortunately, a casual conversation with a friend led to a meeting with an established self-published author. She convinced me to persist and even recommended a freelance editor. Once I had decided to go down that route, it took another year to launch. From start to finish it was an arduous two-year journey.
12) What's next for you writing wise?
I am currently writing a novel (not a short story compilation) based on my short story 'The Ivory Towers'. It is tentatively called 'When Elephants Fight' – the title is derived from an African/Kenyan proverb – 'when two elephants fight, it is the grass that suffers'.
Fun Section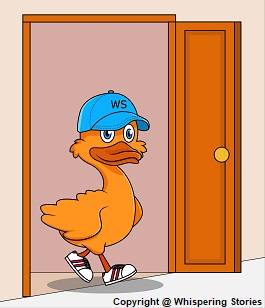 1) If you could have any super power for the day which would you choose?
I would prefer the power to induce 'amnesia' – wipe out David Cameron's (and the nation's) memory of ever having a referendum!
No. We had one in Nairobi – a Dachsund. The Vitality adverts remind me of our black-haired Dachsund which tragically died in a road accident.
3) If you decided to write an autobiography of your life, what would you call it?
'The Making of An Accidental Vet'. My first passion has always been medicine. The short story 'PCB' is partly based on my difficulties and my inability to get into medicine. I almost took up English Literature (with journalism in mind) but missed the application deadline! Getting into vet school was a default option!
4) Your book has been made into a feature film and you've been offered a cameo role, which part would you choose, or what would you be doing?
Definitely play the lead as Sid Mehta – the medic in the short story 'PCB'. Ambition brought to fruition via my fiction.
5) Where is your favourite holiday destination?
Mombasa and its pristine beaches! Childhood memories of Old Town in Mombasa with its narrow winding lanes and the whiff of rotting fish on the decks of dhows are still vibrantly alive in my mind.
6) A baseball cap wearing, talking duck casually wanders into your room, what is the first thing he says to you?
'I am on the menu – crispy aromatic duck or shredded?'
---
I would like to say a big thank you to Ashwin Dave for sharing with us details of his writing life and for a wonderful interview.
Author links

---
Share your thoughts on our interview with Ashwin Dave in the comment section below!
---
The above links are affiliate links. I receive a very small percentage from each item you purchase via these link, which is at no extra cost to you. If you are thinking about purchasing the book, please think about using one of the links. All money received goes back into the blog and helps to keep it running. Thank you.