Remember Last Summer by David Heilwagen – Book Review
Remember Last Summer by David Heilwagen – Book Review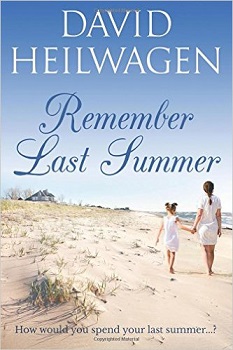 Author – David Heilwagen
Publisher – CreateSpace
Pages – 290
Release Date – 1st September 2016
ISBN-13 – 978-1537290423
Format – ebook, paperback
Reviewer – Marcia
I received a free copy of this book
Post Contains Affiliate Links

Time is running out… For Kristen Carrington, life has not been easy.
Still reeling from a bitter divorce, she is finally starting to move forward when the unthinkable happens. Kristen is diagnosed with an incurable form of heart disease. Unless she receives a heart transplant, the doctors say she will be dead within the year. With summer vacation fast approaching, Kristen enlists the help of her thrice-divorced sister, Jackie. She packs-up her two teenage daughters, Alison and Emily, and together they drive to an old family beach house on the shores of Sunset Cove, Michigan.
It's here that Kristen hopes to reconnect with her girls, while at the same time building memories that will live on long after she's gone. But the beach house is in a ramshackle state of disrepair – the paint is peeling, the shutters are hanging off, and there's no television or internet, much to the despair of sixteen-year-old Alison.
But Kristin is determined to bring her emotionally fractured family back together. Over one memorable summer, Kristen and her girls embark on an emotional journey that will raise them to the heights of love, forgiveness, and self-discovery, as well as plunging them into the dark depths of heartache and despair.
Will Kristin be able to open her heart again? And more importantly, will she be able to bring her family together again before time runs out…?

Remember Last Summer opens with the author's own views about when someone has found a place in your heart. I like his view and the way he has incorporates this throughout the book.
The story itself opens with Kristen, the main character, in a hospital room being dumbfounded regarding a serious diagnosis she had just been given. The rest of the story revolves around how she comes to terms with her chronic condition, how she deals with it, and how she tells those closest to her. She has two daughters Emily aged 12 Alison aged 16. She also has a sister Jackie who is younger than her.
Kristen decides that she wants to spend one last summer at a summer house called Sand Castle by Lake Michigan that Jackie and she used to stay at as kids. She wants to give her girls a 'summer to remember'.
I really liked this book and love the author's style of writing. David had me hooked from the opening line to the very end. I am sure that parts of the book will stay with me for some time, so thank you David.
Remember Last Summer is a powerful, emotionally charged novel, that makes you realise just how precious life is.
Book Reviewed by Marcia
Purchase Links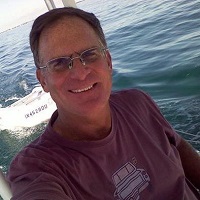 David Heilwagen survived nearly thirty years as a police officer on the streets of Indianapolis. He retired in 2008 with the rank of Sergeant. Out of his love of reading and writing fiction came his first book, CONE OF UNCERTAINTY.
David grew up in the Indianapolis suburbs of Lawrence, Indiana. He studied at Vincennes University and the Indiana University School of Journalism. He has written and published several travel articles on the Florida Keys, as well as hiking and snowshoeing in Colorado.
David lives on the South side of Indianapolis with his wife, Julie, and daughter, Tara. When Indiana turns cold, David can be found on his sailing vessel, Wind Bandit, cruising somewhere in the Florida Keys.
Author Links