Diva and Flea by Mo Willems – Book Review
Diva and Flea by Mo Willems – Book Review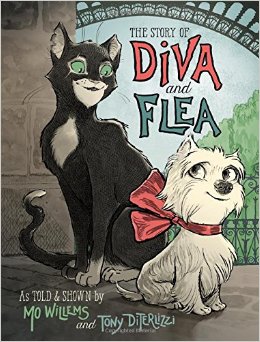 Diva and Flea


A Parisian Tale
Author – Mo Willems
Publisher – Walker Books
Pages – 80
Release Date – 2nd January 2017
ISBN-13 – 978-1406373691
Format – paperback, hardcover
Stacey
I received a free copy of this book
Post Contains Affiliate Links

For as long as she could remember, Diva lived at 11 avenue Le Play in Paris, France. For as long as he could remember, Flea also lived in Paris, France – but at no fixed address.
When Flea flaneurs past Diva's courtyard one day, their lives are for ever changed. Together, Diva and Flea explore and share their very different worlds, as only true friends can do.

Diva, the dog, lives in a luxury apartment, in a large house in Paris, France. She lives with Eva, her owner, who is the gardienne of the apartment building, meaning that she looks after it, inside and out.
Flea, the cat, doesn't have a fixed abode. He lives on the streets, doesn't have an owner and is a flaneur, someone (or somecat), who wanders the streets, bridges and alleys of the city to see what there is to see.
One day Flea walks past the courtyard of the apartment building where Diva lives. Diva comes rushing over to the fence, and barks at Flea. Flea finds this funny, so he goes back day after day just to laugh at Diva's barking. Diva finds this upsetting, as he doesn't like Flea laughing at him.
Flea realises this and decides to apologise. The two soon become firm friends. Flea tells Diva all about what he has seen on his travels, and invites Diva to join him. Diva has never been outside the courtyard before, and is apprehensive, but decides to go. In return Diva shows Flea what it's like to have a home, and food made especially for you, and not to be afraid of the 'broom' that Flea is scared of, as everywhere he goes, people shoo him with one.
Diva and Flea, is a beautiful story of friendship, and how it can be found in the most unusual circumstances, with people, (or animals), that you would never dream of being friends with.
The book is a simple, yet riveting story. It is superbly told, and grabs your interest from the very first page. The characters are both very likeable, and the plot, most certainly enjoyable. I also liked that the book was broken down into short chapters.
The illustrations are divine. Tony Diterlizzi, the illustrator, has really captured the essence of the book. The pictures adorn every page, with some pages being completely illustrated.
Diva and Flea is a sweet book, that will have children smiling, and enjoying every minute of it. I would say it would be perfect for children aged between 7 and 10.
Book Reviewed by Stacey
Purchase Links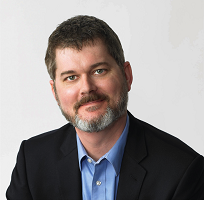 #1 New York Times Bestselling author and illustrator Mo Willems is best known for his Caldecott Honor winning picture books Don't Let the Pigeon Drive the Bus and Knuffle Bunny: a cautionary tale.
In addition to such picture books as Leonardo the Terrible Monster, Edwina the Dinosaur Who Didn't Know She Was Extinct, and Time to Pee, Mo has created the Elephant and Piggie books, a series of early readers, and published You Can Never Find a Rickshaw When it Monsoons, an annotated cartoon journal sketched during a year-long voyage around the world in 1990-91.
The New York Times Book Review called Mo "the biggest new talent to emerge thus far in the 00's."
Mo's work books have been translated into a myriad of languages, spawned animated shorts and theatrical musical productions, and his illustrations, wire sculpture, and carved ceramics have been exhibited in galleries and museums across the nation.
Mo began his career as a writer and animator for television, garnering 6 Emmy awards for his writing on Sesame Street, creating Nickelodeon's The Off-Beats, Cartoon Network's Sheep in the Big City and head-writing Codename: Kids Next Door.
He lives in Brooklyn, New York with his family.
Author Links