Sorry Not Sorry by Sophie Ranald – Book Review
Sorry Not Sorry by Sophie Ranald – Book Review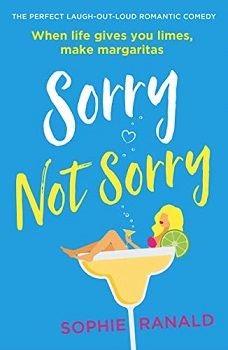 Sorry Not Sorry
Author – Sophie Ranald
Publisher – Bookouture
Pages – 330
Released – 13th February 2019
Format – ebook
Reviewer – Stacey
Rating – 4 Stars
I received a free copy of this book.
This post contains affiliate links.
Charlotte has always been a good girl. But being good is getting boring…
She's not just stuck in a rut – she's buried in it up to her chin. The only company she has in bed is the back catalogue of Netflix and falling in love feels like the stuff of fairy tales. So when she stumbles across a popular podcast, 'Sorry Not Sorry', which challenges women to embrace their inner bad girl, she jumps at the chance to shake things up.
Old Charlotte would never ask for a stranger's number, go on a blind date or buy lacy lingerie… But New Charlotte is waving goodbye to her comfort zone (with a side order of margaritas). And it turns out that good things happen to bad girls…
When Charlotte's best friend and roommate Maddy moves out to live with her boyfriend, Charlotte starts to question her life. She has been single for quite some time and can't seem to get herself a date for the night never mind a long term partner.
Desperate for answers she turns to Google which brings up a blog site about dating. The site might be old but the info still has to be relevant, doesn't it? Via a series of Podcasts called Sorry, Not Sorry all about living your life to the full and enjoying yourself, Charlotte delves into a world she has never stepped foot in before, but will it lead to true love?
Sorry Not Sorry is an amusing tale of one woman willing to try anything to make her love life better. Her best friend is getting married, as well as leaving her in the lurch as all three of them were roomies – Charlotte, Best friend Maddy and her boyfriend Henry, and now Maddy and Henry have moved out to live together – How dare they!!
We get to follow Charlotte as she goes through a list of challenges that are supposed to improve her life which will in turn bag her a man of her dreams, though it's not plain sailing.
The book made me giggle in parts but I found the pacing at the beginning a little slow and took a while to warm to the characters, including the new roommates. From about half-way, the book came alive and I raced to the finish line.
If you are looking for a quick, easy read that will put a smile on your face, this is the book for you.
On a side note – Can authors stop writing characters called Xander – My son's name used to be unusual. Third book this year I've read with a Xander and it's only February!
Reviewed by Stacey
---
Purchase online from:
---
About the Author

Sophie Ranald is the youngest of five sisters. She was born in Zimbabwe and lived in South Africa until an acute case of itchy feet brought her to London in her mid-20s.
As an editor for a customer publishing agency, Sophie developed her fiction-writing skills describing holidays to places she'd never visited. In 2011, she decided to disregard all the good advice given to aspiring novelists and attempt to write full-time. After one false start, It Would Be Wrong to Steal My Sister's Boyfriend (Wouldn't It?) seemed to write itself.
Sophie also writes for magazines and the web about food, fashion and running. She lives in south-east London with her amazing partner Hopi and Purrs, their adorable little cat.





---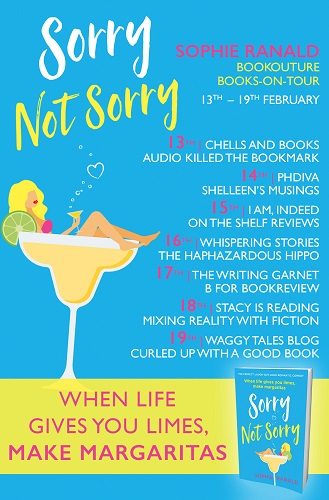 The above links are affiliate links. I receive a very small percentage from each item you purchase via these link, which is at no extra cost to you. If you are thinking about purchasing the book, please think about using one of the links. All money received goes back into the blog and helps to keep it running. Thank you.
Like us on Facebook – Tweet us on Twitter