The Stolen Elixirs by Monique Bird – Book Review
The Stolen Elixirs by Monique Bird – Book Review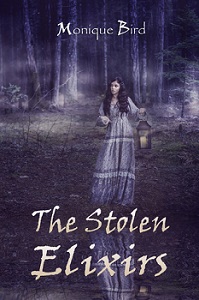 The Stolen Elixirs
Author – Monique Bird
Pages – 180
Release Date – 20th October 2015
Format – ebook
Rating – 3 stars
Reviewer – Stacey
I received a free copy of this book
Post Contains Affiliate Links

For the past two years Katrina's had a crush on Henry. So she's devastated when he uses her to steal some powerful elixirs. They're so dangerous that Katrina has to do whatever it takes to get them back and right her mistake.
The fastest way out of town finds her traveling with a prince in disguise whose bad luck gets them tossed into a river which leads them to the mansion of a madman. When the prince is kidnapped, Katrina adds another note to her to-do list: stop her crush from doing evil and save her new friend Prince Fitzwilliam.
Katrina heads to the castle to talk to the king, but the only one able to aid her is Princess Natalia along with her guard. Together they head to the King's Catacombs to find a key that will unlock Fizwilliam's magical prison. They bargain with a ghost, fend off giant malformed animals, and take on a prison cave system full of dangerous elementals that like to fling burning balls of bat guano.

The Stolen Elixirs is a very strange book. It has a strange plot and a great many characters, most of whom I struggled to remember throughout the story, especially when they are mostly all introduced that the beginning.
The story is about a stolen elixir, as the title tells you. Katrina has been in love with Henry for more than two years, but he has never shown any affection for her. He hasn't even spoken more than two words to her. Then one day he turns up at her home, uninvited to ask her to go on a picnic with him.
This was all just a ploy though, as Henry knew that Katrina liked him, and he used her to get to the powerful Elixir. Now it's up to Katrina to get it back.
I found myself struggling to get a time frame for this book. Was it set in medieval days or the Tudor era, or even modern day? I'm not sure, whether I missed the section that told you this information, I don't know.
If I had been possibly 25 years younger I may have loved this book, but unfortunately I'm not, and at 38 this just didn't appeal to me, which is a shame as I normally love YA.
Apologies, but I can only award The Stolen Elixirs three stars.
Book reviewed by Stacey
Purchase Links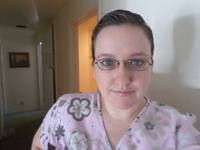 There are two things I love above all else: Writing and Traveling.
I also adore fresh fruit, especially cherries from my family's orchard.
If I could live out my dream I would be sitting on a roof top terrace somewhere in southern Italy with a lap top working on my next novel.
I'm a survivor of stage four lymphoma.
Author Links