The Connection by David Billingsley – Book Review
The Connection by David Billingsley – Book Review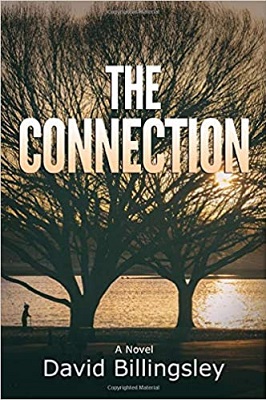 The Connection
Author – David Billingsley
Pages – 295
Released – 13th February 2020
ISBN-13 – 979-8611293256
Format – ebook, paperback
Review by – Linda
Rating – 5 Stars
I received a free copy of this book.
This post contains affiliate links.


A stranger appears…this town will never be the same. Again…
Not much happens in the small West Texas town of Dinley, and radio DJ Sandy McAllister is fine with that. Following the tragic loss of her husband and son, she's carved out a steady, solitary existence. No more deep friendships, no more love, no more loss.
But a loud boom on the outskirts of town followed by the sudden appearance of a stranger is about to upset Sandy's carefully scripted life. His mysterious arrival on a warm summer evening coincides with the eruption of addictive and powerful feelings she cannot control or deny. And she's not the only one.
The bond, the connection, with this stranger threatens to turn her life inside out and polarize her town.
And it's not the first time this has happened in Dinley.

The Connection is a book that is filled to the brim with drama, intrigue, suspense, love, hatred, and mystery. It was in a different genre to the books I normally read as it includes a sci-fi element to it, so it made me step out of my comfort zone and I can tell you I was pleasantly surprised how much I enjoyed it, in fact, I absolutely adored it and couldn't read it quick enough. From the very first chapter, I was hooked.
Sandy McAllister had been through a tough time and was just settling into a steady routine when a stranger walks into her town and her life. The drifter, Jake Kellum, not only changed Sandy's life but most of the town's people too.
The characters were a delight and were so well described that they came across as real people. You got to feel every emotion and raw feeling that they had. I was mesmerised reading about all their pasts and relationships. I especially Loved Sandy, Mona, and Sheriff Swenson.
I enjoyed each chapter and all about the hidden past, it's a great page-turner! It captures every emotion with lots of ups and downs and certainly kept me gripped.
The plot has been cleverly crafted and well written. There was a good use of language and I was left wanting more by the end, not because the book lacked anything but because I wanted it to keep going. This was one of those books where you lose time whilst reading.
Well done to author David Billingsley, this is a fabulous read and I will definitely be recommending this book and I will lookout for more books to read from you in the future.
Book Reviewer – Linda
---
Purchase online from:
---
About the Author

David Billingsley is from Texas but now resides in Salt Lake City, Utah. His goal is to write "just a good story" for his readers. He's up to three books: The Redemption, The Switch, and The Connection, each similar in style and storytelling, yet different enough.
There's plenty of genre fiction out there; if you want something unique, try one of his titles. Are they suspense? Are they mysteries? Love stories? The answer is yes.





---
What did you think of The Connection? Share your thoughts in the comment section below!
---
The above links are affiliate links. I receive a very small percentage from each item you purchase via these link, which is at no extra cost to you. If you are thinking about purchasing the book, please think about using one of the links. All money received goes back into the blog and helps to keep it running. Thank you.
Like us on Facebook – Tweet us on Twitter – Pin us on Pinterest