The Fall and Rise of Peter Stoller by M Pepper Langlinais – Book Review
The Fall and Rise of Peter Stoller by M Pepper Langlinais – Book Review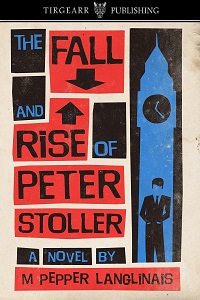 The Fall and Rise of Peter Stoller
Author – M Pepper Langlinais
Publisher – Tirgearr Publishing
Pages – 304
Release Date – 15th January 2016
Format – ebook
Reviewer – Julie
I received a free copy of this book
Post Contains Affiliate Links

In 1960's London, British Intelligence agent Peter Stoller is next in line to run the Agency—until he falls in love with cab driver, Charles, and his life goes off the road.
When Charles is accused of treason, Peter is guilty by association. Peter manages to extract them both, but the seeds of doubt have been planted, putting Peter's mind and heart at war.
Is ignorance truly bliss or merely deadly?

This novel by M Pepper Langlinais is set in London during the 1960s. It is interesting combination of a love story and the machinations and intrigue which appeared to be rife within the UK's security services during this time.
The main protagonists are British and the story unfolds through the eyes of Peter Stoller, an intelligence agent. The plot takes us from England to Eastern Europe and is interspersed with recollections from his recruitment and training nearly twenty years earlier.
Many of her descriptive passages work well and on several occasions she paints a vivid canvas before pulling her readers into the action once more.
Being native to the UK, I was impressed that on the whole the author used English-English as opposed to American-English, but there were occasions when the terminology felt distinctly American.
She correctly used Lift not Elevator and Take-Away not Carry-Out, but I cringed at Server for Waiter, Creamer for Milk Jug, Candy for Sweets and I particularly struggled with Two-Top (had to look that one up); it is a dining table with two place settings. She also used metric measurements at a time when the UK was using imperial feet and inches. On a positive note, I loved one gem of 1960s English slang when someone was referred to as a "nit".
Another issue was the dating of the chapters as 194x and 196x instead of giving actual years. This was of little consequence in the 1940s events but the 1967 Sexual Offences Act in the UK would have dramatically affected the legality of the same-sex relationship integral to the plot and for this reason it would have been useful to know whether the action was early or late 1960s.
I struggled with a star rating for this novel. Whilst I'm sure it will work well for an international audience, I think some UK readers may be slightly disconcerted by spelling, syntax and lexicon of The Fall and Rise of Peter Stoller.
The pace was also a little uneven at times but overall I enjoyed the story and read the book in three days.
Would I recommend this to others? The answer is yes, with the above qualifications. I am torn between three and four stars and I think readers will need to make up their own minds if I'm being unkind or overgenerous.
Book Reviewed by Julie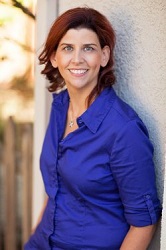 M Pepper Langlinais is an award-winning screenwriter whose short script "St. Peter in Chains", based on her novella of the same name, won the Table Read My Screenplay competition and had a professional table read at Sundance Film Festival in 2013.
Her play "Warm Bodies" has been produced both on stage and as the short film Adverse Possession by Lavender/Hassan Productions, and her Sherlock Holmes stories have been bestsellers on Amazon.
M earned an undergraduate in Radio-Television-Film from the University of Texas at Austin, with an emphasis on critical media studies and screenwriting, and a Master of Arts in Writing, Literature and Publishing from Emerson College.
Her secondary concentrations were Classics and psychology.
M was a participant in the Shakespeare at Winedale program. She has worked on film sets and for major publishing houses. She now devotes her full time to writing.
Author Links