Plan Bea by Hilary Grossman – Book Review
Plan Bea by Hilary Grossman – Book Review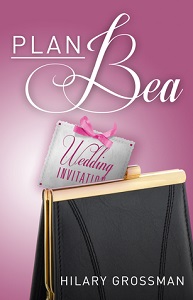 Plan Bea
Author – Hilary Grossman
Publisher – Booktrope Editions
Pages – 234
Release Date – 9th October 2015
ISBN-13 – 978-1513704494
Format – ebook, paperback, audio
Reviewer – Vicky
I received a free copy of this book< Post Contains Affiliate Links

How well do you really know the people in your life? Annabel O'Conner has the perfect husband, two adorable children, an amazing job, and the mother from hell!
Annabel doesn't like it but has come to terms with the fact that her relationship with her mother, Bea, deteriorated to the point of forced and strained communications. However, an unscheduled call from Bea turns her world around and makes Annabel question everything she believed about her life.
Despite the fact secrets, lies, and misplaced blame have destroyed the women's relationship; Annabel reluctantly agrees to help Bea plan her wedding. Little does Annabel know the impact of her decision.

'Plan Bea', by Hilary Grossman, is about the relationship between Annabel O'Connor and her mother, Beatrice Buchanan(Bea). Annabell (Anna) has everything a woman could want, a great career, to perfect children, a great husband and a lovely home. But she isn't satisfied because the one thing missing is her mother's love.
The story opens with Anna in bed with her husband, almost asleep when her phone rings. It's her mother with some good news. She's getting married. Surprisingly, she wants her daughter to help plan the wedding.
Anna is shocked at first, but her need to please her mother and alleviate her own guilt pushes her into agreeing instantly and before we know it, mother and daughter are at loggerheads about which cake/invitation/centrepiece looks better.
This is a simple story that is entertaining despite its simplicity. Yes, there are twists and turns inside but they aren't very dramatically done. In fact it progresses in a lovely slow manner and keeps you interested for the most part.
What is great here is how well the other characters are drawn. Cole, Bea, Connie, Cecelia, (I think the author loves names starting with C) Violet, Walter are all drawn quite well and you can picture them clearly in your mind even though the physical descriptions aren't that specific. Not to mention the relationship that is built up between people.
The author has done a great job there as well, making this a very enjoyable book.
What I didn't like about it was the fact that while the character descriptions were great, while the relationships were built up beautifully, it was not done for the main character, Anna.
The only way we get to know Anna is through the things her husband says. So if Cole says Anna is great, we think Anna is great. When he gets angry with her, we get angry with her. It's almost like Cole is the main character here instead of Anna. Or maybe he's just easier to connect with. In fact there is a little portion at the end with a sample of the author's next book, the main character there is easier to identify with.
It feels like the author maybe didn't like Anna too much. It leaves you not caring about what happens with her.
I really enjoyed Plan Bea, in fact, in the middle I had to keep this aside to finish my chores. I ran back to it to see what happened next (You'll know which portion I mean when you read it.) But I saw the ending coming from about 70% in. It isn't a twisty ending, it's pretty obvious.
But don't let that dissuade you from picking this up. This isn't a thriller so the mystery of the ending isn't that important. What is important is that it is a sweet book that was easily enjoyable.
Book reviewed by Vicky
Purchase Links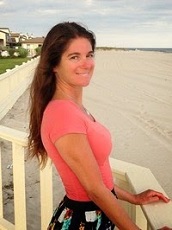 By day, Hilary Grossman works in the booze biz. By night she hangs out with her "characters."
She has an unhealthy addiction to denim and high heel shoes. She's been known to walk into walls and fall up stairs. She only eats spicy foods and is obsessed with her cat, Lucy.
She loves to find humor in everyday life. She likens life to a game of dodge ball – she tries to keep many balls in the air before they smack her in the face. She lives on the beach in Long Island.
Author Links
www.feelingbeachie.com
@feelingbeachie
Facebook
Pinterest
YouTube