If I Could Turn Back Time by Cindy Cowles – Book Review
If I Could Turn Back Time by Cindy Cowles – Book Review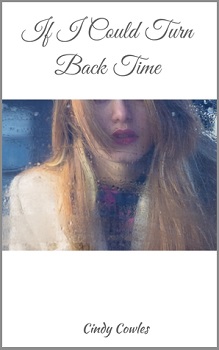 If I Could Turn Back Time
Author – Cindy Cowles
Publisher – Createspace
Pages – 152
Release Date – 30th August 2016
ISBN-13 – 978-1537399102
Format – ebook, paperback
Reviewer – Theophila
I received a free copy of this book
Post Contains Affiliate Links

We all make mistakes, do things we regret. But sometimes, the mistake is so big that the regret chips away at you on a daily basis. What ifs and if only's circle through your head like a broken record, driving you crazy. You feel as if there's nothing you wouldn't do for just one chance to go back and do things different.
What if you did get the opportunity? Would you take it?
Hi, my name is Sara. I'm in my fourth year of college and it's midterms week – the week before Winter Break…and two weeks before the fourth anniversary of my big screwup. It's Monday, my Sociology instructor isn't here, and taking his place is a middle aged sub who introduces herself as Beatrice Bomgarten. She's a little odd, but she isn't giving us a test, so it's cool. Instead, she turns on CNN, and a breaking news story – and that's where shit gets weird.
Next thing I know, I'm waking up in my old bedroom, back in my senior year of high school…two weeks before I made the choice that impacted the rest of my life. Only, in my head, I'm still a twenty-two year old college student with all my memories intact. I don't know how it happened, but I'm being given a chance for a do-over, an opportunity to turn back time and change the past. God, I hope I don't screw it up.

One of the greatest limitations of man is time, once it passes you can never get it back.
Have you ever wondered what it would be like to be given a second chance at life, a clean slate to rewrite some of your actions especially the ones you regret the most? I personally have imagined such an opportunity but I have given up on the possibility of that, as the saying goes "learn to accept the things you can't change".
Sara Beth Brown was given a rare chance to correct the mistakes of her past. A substitute instructor walks into Sara's classroom and addresses the class, informing them that Mr Price(their instructor) would not be available because he was unexpectedly called away. Beatrice Bongarten; the substitute instructor puts on a flat screen television and tunes to CNN. The news of Sara's ex-boyfriend's death is broadcasted on CNN before her very eyes, it hits her really hard and floods her heart with regrets. She eventually wakes up in her past and is given the opportunity to correct her mistakes. Will she choose the same choices that affected her future?
This book is just wow! It actually deals with major issues that affects everyone like regrets, mistakes and second chance. If I Could Turn Back Time puts your imagination to work which makes you feel like you are watching the events play out before your very eyes.
This book is a short story that is straight to the point with no unnecessary additions. Cindy Cowles told a capturing story with very few and clear words. I easily connected with this book and it was obvious that Cindy Cowles wrote from the heart and enjoyed herself while doing so.
If you are looking for a short story with love and mystery, then If I Could Turn Back Time is a must-read. This is one of the best books I've read this year, I kept wanting more of this book till the end and I look forward to more books from Cindy Cowles. I rate this book 5 stars.
Book reviewed by Theophila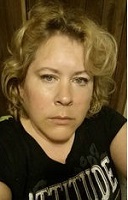 Cindy Larie Cowles *NOW ON ALL MY BOOKS AS CINDY LARIE*- AKA Cindy Larie, Nicky Sin and AnnaBelle Ashley (all on here somewhere) – was born in Louisiana.
She has driven trucks over the road, sold tickets for a traveling carnival and even drove a dump truck to gather corn from a corn field before settling in Oklahoma where she drove for a construction company.
Now, after 21 years she's back in Louisiana and spoils her grandbaby when she's not writing. (And even when she is ;}) She shares a home with her boyfriend, two grown kids, a grandchild and a bearded dragon. She enjoys writing science fiction, fantasy, erotica and romance.
Author Links