The Last Honeytrap by Louise Lee – Book Review
The Last Honeytrap by Louise Lee – Book Review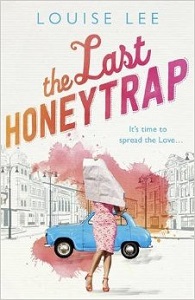 The Last Honeytrap
Author – Louise Lee
Publisher – Headline
Pages – 368
Release Date – 4th June 2015
Format – ebook, paperback, audio
Reviewer – Stacey
I received a free copy of this book
Contains Affiliate Links

He's the man every woman wants. Private Investigator Florence Love is out to get him.
Florence has ten days to meet, charm and entrap Scott 'Scat' Delaney. Whilst sticking to The Cardinal Entrapment Rule: One kiss, with tongues, five seconds – case closed.
Scat, a superstar jazz musician, is stunning. He's also a reclusive hypochondriac with a Junta-like entourage – it's going to take a special woman to make him fall into the trap.
Florence Love will tell you at length why she's that woman. She's beautiful, resourceful and relentless. A master of body language, evolutionary science and Shorinji Kempo. She'll use every tool in her armoury, especially when it comes to discovering the truth about Bambi, her absent mother – a twenty-five-year-old mystery she's determined to solve…
Cardinal Entrapment Rule #2: Never EVER fall for the target (even when they're the hottest man on the planet)
That would be very bad form indeed.
'The Last Honeytrap' marks the energetic launch of a brilliant new series. Once you've met Florence Love, you'll see the world in glorious technicolor at last.

'The Last Honeytrap' is the first book in a brand new private detective series, written by Louise Lee.
Florence Love is what is known in the industry as a 'Honeytrap'. She catches men cheating on their wives, by using her seduction techniques.
Twice married, she knows a thing or two about men's behaviours and what it takes to seduce a man, until he can no longer resist the dish set out in front of him.
When she is asked to investigate the gorgeous and famous jazz singer, Scot Delaney, she jumps at the chance, even though she has no idea how she will even get close to him, let alone seduce him.
The first chapter of the book I found hard going. This was down to the writing style as I was unsure of how well it was going to work throughout the book. Its very direct from Florence to the reader, just as if she is telling you in person about her life.
At the end of each chapter, Florence shares some of her entrapment techniques on how to seduce a man, which I actually found quite interesting as the author has obviously done plenty of research into what men really want from a woman.
Florence's character is, on the surface, determined, confident, sexy, and exuberant. However underneath that cool, calm and collected exterior, is a woman who is often scared. She is also very confused about past events concerning her mother, who disappeared many years ago, events that we get to read about through a series of flashbacks.
She loves her family immensely, especially her brother Michael, who is autistic. It's refreshing to see a story, that not only has someone with autism not being defined, nor tied down by their disability, but to have an adult with autism within it's pages too.
The Last Honeytrap was an enjoyable read, that at times had me rolling my eyes alongside moments of laughing out loud. The Scot Delaney entrapment had me hook, line and sinker and it wasn't until right near the end that I realised what was actually going on, sending my prediction of the ending straight out of the window.
A feel-good read that will keep you entertained throughout, and just may open your eyes to the way men's minds work.
Book reviewed by Stacey
Purchase Links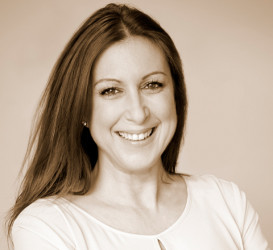 Louise Lee was once a Geography teacher. When oxbow lakes no longer floated her boat, she took the next, natural step in her career progression and became a Private Investigator.
Memorable cases include a high-functioning bigamist with three wives and six children, who was set to marry a fourth; and losing a target because George Clooney started chatting her up in a bar.
Though she still does some sleuth work, she's buggered what with her photo being so prominently on show to the left. A good job therefore she has taken the next, natural step in her career progression and become an author…
Louise is mother to one small girl-baby and one large boy-man. She undertook a MA in Creative Writing at Birkbeck, and has had work commissioned by and broadcast on BBC Radio Four.
Her novel, The Last Honeytrap (renamed A Girl Called Love), is the first in a series – "The Last Bigamist" and "The Last Serial Killer" come next. The books follow the cases of Florence Love, a PI who specialises in entrapment.
If Louise's mum is reading this, the books are in no way based on her true experiences. Honest!
Author Links