The Next Chapter with Tanya Bullock
Tanya Bullock
Today we welcome back author Tanya Bullock to Whispering Stories Blog to catch up on what she has been doing since our interview with her back in April 2016 on 'The Writing Life of: Tanya Bullock'. This post contains affiliate links.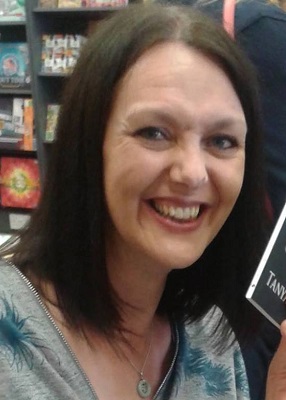 Tanya Bullock is a college lecturer, writer and award-winning filmmaker. She lives in the UK with her husband and two children. She has a passion for foreign culture and languages (inherited from her French mother) and, in her youth, travelled extensively throughout Australia, America, Asia and Europe.
As a filmmaker Tanya Bullock, she has gained local recognition, including funding and regional television broadcast, through ITV's First Cut scheme, two nominations for a Royal Television Society Midlands Award, and, in 2010, a Royal Television Society Award in the category of best promotional film.
On maternity leave in 2011 and in need of a creative outlet, Tanya began to write That Special Someone, the story of a mother's quest to help her learning-disabled daughter find love. It was a finalist for The People's Book Prize and The Beryl Bainbridge First Time Author Award 2016. Her second novel, Homecoming, a love story with an unexpected twist, was published in 2016.
The Lonely Hearts Crime Club is Tanya's third novel. A cozy mystery with a surprising finale, it was published in the spring of 2019. All Tanya's novels are published by Blackbird Digital Books.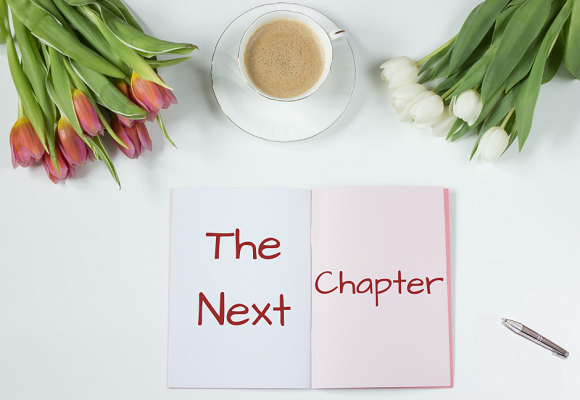 Welcome back to Whispering Stories Blog, lovely to be featuring you again. We last met you back in April 2016 when we spoke to you about your writing life and your latest book at the time 'Homecoming'. Since that date I believe you have written and published another book.
1) How has life changed since we last met you?
The biggest change in my life is that I moved house three months ago. It was a huge upheaval with two kids at school and both my husband and I working full time. To make matters worse, I had an accident a few weeks before we moved, which resulted in facial injuries and serious damage to my teeth. I don't recommend trying to fit in extensive dental treatment around packing up a house! Suffice to say, I haven't written much in the last few months, but now that we're settled in our new home and my teeth and face have (thankfully) been mended I'm raring to go again.
2) Has your writing style changed since we last interviewed you?
I still am (and always will be) passionate about social issues, disaffected and marginalised sections of society and giving voice to people neglected by the mainstream. In my first book, I wrote about a young woman with learning difficulties and her quest for happiness, my second novel is the story of a couple finding love within the care system and my third novel draws on similar themes and situations. The Lonely Hearts Crime Club brings together a motley cast of protagonists: a pregnant ex-addict, a vulnerable youth, an alcoholic wannabe actress and a socially-dysfunctional cameraman. Residents of an inner-city tower block, they have little in common except for their shared life-experiences: poverty, hardship and social isolation.
My characters also have to cope with the anxiety and mental stress brought about by their social situations and this too they share with the protagonists of my earlier novels. However, whereas my first two books followed a mostly linear narrative, charting the stories of the central characters, The Lonely Hearts is a crime novel (as the title suggests!) and I therefore had to adapt my writing style accordingly. I tried to follow some of the conventions of the thriller (the innocent victim, the subtle clues, the pervading sense of mystery, the twists that keep the reader guessing) whilst also staying true to myself as a writer.
3) Have you allowed yourself to be influenced by your readers' opinions of your characters?
I once received a letter from the single mother of an autistic teen who had been extremely moved by That Special Someone and wanted to tell me about her own life experiences. The heroine of my novel, Izzie, is the mother of Jaya, a young woman with learning difficulties who decides she wants to get married. Izzie must decide how best to support Jaya into adulthood and this throws up a number of almost impossible moral dilemmas. The reader who wrote to me said that she felt Izzie's story mirrored her own and that this had brought her comfort during a particularly challenging time in her life.
However, without giving too much away, she was dissatisfied with the novel's conclusion as she didn't feel Izzie got the ending she deserved (the ending isn't sad, by the way). She asked me, 'What happens next? Does Izzie find happiness?' I was a little taken aback as I love Izzie and felt that I had given her the resolution she needed. Nevertheless, I was overwhelmed that I had touched the reader so deeply and sensed that Izzie's happiness was a matter of great importance to her. I therefore wrote back with an unofficial epilogue, just for her, and that's how I left Izzie in my own mind too.
4) Have you found writing gets easier or harder the more books you write?
My creativity as a writer has followed a pretty consistent pattern since childhood. I go through very productive periods where I'm constantly rushing to my laptop or notebook with new ideas and then I go through months where my imagination dries up completely. I recently started a fourth novel and it's the same story. I'm not sure if it's my brain's response to other responsibilities and stresses in my life or if my mind subconsciously brews ideas until they spill into my consciousness. They seem the two most likely explanations!
5) Is there a difference in the way you feel about your books the more you publish? As in do you still feel the same level of excitement?
There will always be a special place in my heart for my first novel, That Special Someone. I can't describe the excitement I felt when my wonderful publisher (Stephanie Zia of Blackbird Digital Books) said 'yes'! I'd had so many rejections and hade almost given up hope. I carried those characters in my heart for a great many years before they appeared in print. I feel very protective and proud of all my books, though.
6) If you could live within the pages of any of the books created by you, which would you choose?
None of them! As I've already mentioned, I make my poor characters undergo a great deal of hardship. However, like all writers, I draw on my own experiences and so I have already lived through some of the situations I've written about.
Concerning your latest book: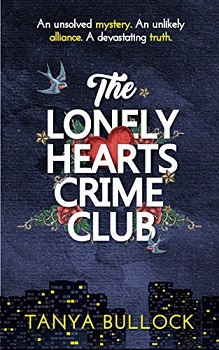 The Lonely Hearts Crime Club
Author – Tanya Bullock
Publisher – Blackbird Digital Books
Pages – 204
Release Date – 16th April 2019
ISBN 13 – 978-1916426818
Format – ebook, paperback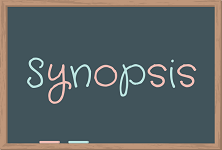 An elderly resident of an inner-city tower block is brutally attacked and left for dead. Her neighbours, a pregnant alcoholic, a vulnerable youth, a failed actress and a cameraman with a dark secret, are thrown together in their search for answers.
Misfits and loners, they are forced to confront uncomfortable realities about themselves and each other, as their investigation leads them towards the shocking finale.

7) How long did it take you to write this book?
Twelve years, believe it or not. The Lonely Hearts Crime Club started life as a film script in the days when I ran my own film company. I took the two main characters (Birdie and Ethan) as well as large chunks of the plot and gave them a new lease of life.
8) Can you tell us a little about your new book?
I think I've said all I can in previous answers – any more and I'll be giving the plot away!
9) Can you tell us anything you edited out of your book?
Yes. Birdie has a really horrible daughter called Lydia. In an earlier draft of the novel, Birdie eventually plucks up the courage to stand up to Lydia. It was a very satisfying scene to write, but unfortunately it just didn't fit into the narrative.
10) Are you still going through the same publishing methods?
Yes! I love my publisher, Stephanie. She is fantastic and we have a wonderful working relationship. She really understands me as a writer and is so supportive. She never pushes or sets deadlines, she's just there when I'm ready. She really is remarkable and I'm so lucky to have her.
11) Can you remember seeing your book for the first time in the bookstore, supermarket, online?
Seeing my first book in Waterstones for the first time blew my mind! Waterstones in Walsall in the West Midlands has hosted a book launch for all three of my novels. I'm so grateful to John, Diane and the team there.
12) What next for you in your writing career?
I'm writing my fourth novel and revisiting my first (there's a possible relaunch and new title on the cards). Watch this space.
Reviewers' Questions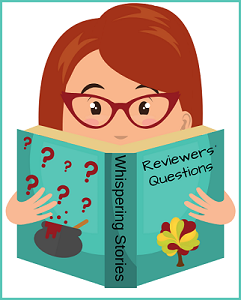 1) Question from Tina – Did you always want to be a writer?
Yes, as well as an actress, filmmaker, poet and (above all!) Special Educational Needs teacher. I count myself very lucky to have achieved all of those life goals.
2) Question from Ellwyn – ​When you're not writing, where can we find you?
I work full time teaching Performing Arts and Media to young people with additional support needs. I'm also a very hands-on mom to two lively children, which means I spend a lot of my time taking them to football, karate and drama lessons.
3) Question from Steve – ​Can you write in a noisy environment or do you have to have silence?
Silence, definitely. Silence is golden. I LOVE silence.
---
Author links





---
If you enjoyed our interview with Tanya Bullock, please share your thoughts in the comment section below!
---
The above links are affiliate links. I receive a very small percentage from each item you purchase via these link, which is at no extra cost to you. If you are thinking about purchasing the book, please think about using one of the links. All money received goes back into the blog and helps to keep it running. Thank you.