The Writing Life of: Tanya Bullock
Tanya Bullock
This week on 'The Writing Life of:' I am thrilled to be interviewing author Tanya Bullock. Tanya will be sharing with us detail of her writing life, telling us all about her latest book 'Homecoming', which was released on 1st April 2016, and answering a few fun questions too. This post contains affiliate links.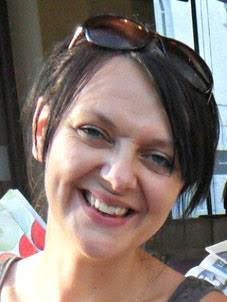 Tanya Bullock is a college lecturer, writer and award-winning filmmaker. She lives in the West Midlands with her husband and two young children. She has a passion for foreign culture and languages (inherited from her French mother) and, in her youth, travelled extensively throughout Australia, America, Asia and Europe.
As a filmmaker, she has gained local recognition, including funding and regional television broadcast, through ITV's First Cut scheme; two nominations for a Royal Television Society Midlands Award, and, in 2010, a Royal Television Society Award in the category of best promotional film. In 2008, she directed a short drama, Second Honeymoon, which was screened at the Cannes Film Festival.
On maternity leave in 2011 and in need of a creative outlet, Tanya began to write 'That Special Someone', the story of a mother's quest to help her learning-disabled daughter find love. 'That Special Someone' is a finalist for The People's Book Prize and The Beryl Bainbridge First Time Author Award 2015/16. Her second novel, Homecoming, was published on April 1, 2016.
---
1) Do you remember the moment you decided that you would like to become a writer?
I've always wanted to be a writer (a cliché I know!) In fact, I've always been a writer; as a child I kept a diary, as a young adult I wrote poetry and short-stories, when I went travelling, I kept a journal, as a mother I make a note of my children's milestones and, in my job as a drama teacher, I write scripts on a regular basis.
I really can't remember a time when I didn't identify myself as a writer.
2) How did you go about following your dream?
Being on maternity leave from work after the birth of my second child was definitely what spurred me on. Being at home with my baby and toddler was wonderful, but I really missed the creative outlet that my job provides me with. Whenever my two young children slept, I found myself picking up my laptop, or a pen and notebook and 'escaping' for a couple of hours. That's really when my first novel, That Special Someone began to take shape.
When I went back to work, the book wasn't quite finished, but I had a feeling it was 'publishable'. The interest shown by my fabulous publisher, Stephanie Zia, was the encouragement I needed to get it finished.
3) Is there a particular author that inspires you?
I have to mention my dad, Keith Bullock, here. He's a wonderful writer and a published author of short stories. He also wrote the script for Second Honeymoon, a short film I directed and which was screened at the Cannes Film Festival. He's definitely inspired me to follow in his footsteps.
I'm a big fan of classic English, French and Russian literature. I read most of the great authors as a young woman. Nowadays I don't read half as much as I should because I'm too busy writing, working and being a mum.
My writing is probably mostly inspired by life and what I see as social/moral injustice.
4) What is your average writing day like? Do you have any strange writing habits?
At the moment I only manage an hour a week of 'scheduled' writing while I wait for my daughter on Saturday mornings in a cafe next to her dance school. The rest of the week I try to cram in as much as I can in the evenings after the kids are in bed, but that doesn't often go according to plan.
Most of my writing gets done during a few periods of intense scrawling when I can't sleep at night or in the school holidays, when I'm off work and I spend enough time with the children to not feel guilty when I slope off for a few hours!
5) Do you write Longhand, Type writer, Computer?
I keep a notebook next to my bed for moments of nocturnal inspiration, but I mostly type using my laptop.
6) From all your books, do you have a favourite character?
I have two; Izzie from That Special Someone and Rosie from Homecoming. They're both feisty heroines who've had to overcome a great deal of adversity. I admire them because I wish I was as brave and forthright as they are.
7) Do you plot your books completely before hand or do you let your imagination flow whilst in the writing process?
The latter. With both Homecoming and That Special Someone I was suddenly hit by a spark of inspiration and it all followed from there. I never know where I'm going when I write, but the characters seem to come to life for me and say and do as they please. I have a vague idea of who they are and how they fit into the story, but they very much invent themselves.
I write from my own experiences and my characters are often my mouthpiece. I also draw from past conversations, situations and acquaintances, but never plan exactly how I'm going to do this beforehand.
Concerning your latest book: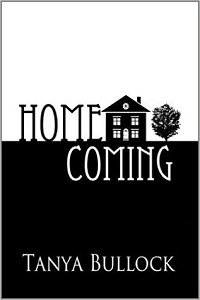 Homecoming
Author – Tanya Bullock
Publisher – Blackbird Digital Books
Pages – 70
Release Date – 1st April 2016
Format – ebook, paperback

Quite possibly the strangest romance ever told Rosie and Tom belong together.
For too long, war and its devastating aftermath have kept them apart. Now that Tom has finally returned home, Rosie hopes that they will be able to put the past behind them. But when a mysterious sequence of events unfolds, their love is put to the test once more.
With a shocking secret hanging heavily over their relationship…
With circumstances conspiring against them at every turn…
Rosie and Tom find themselves caught up in the biggest battle of their lives.
Will their demons ultimately consume them? Or will love conquer all in the end?

8) How long did it take to get from the ideas stage, to the date of publication?
Not too long actually – I think about a year. Homecoming is a novella, so it didn't take as long as That Special Someone. When I'm inspired I tend to write very quickly, otherwise it can take me a year just to write one sentence!
9) Did you suffer from writer's block at any stage? How did you overcome it?
I have suffered from writer's block a great deal throughout my writing career, but luckily not since becoming a published author.
I was a very prolific writer of poetry as a youngster and I wrote short stories and two YA novels too. Then I didn't write anything creative for a great many years. I called it 'writer's block' but I think it was more like a loss of confidence. Now that I've regained some of that self-belief, I'm finding that the words are flowing a lot more easily.
10) How did you come up with the name(s)for your lead character(s)?
I can't remember. Sorry! They must have just popped into my head as I was writing.
11) If your book was made in to a film, who would you love to play the lead character(s)?
Great question! As a filmmaker, I often 'see' my books as I'm writing them. It's a tricky one to answer though as Homecoming moves between two different stages of the protagonists' lives.
I'd have to pick two older and two younger actors…they'd have to be British (I'm all for supporting the UK film industry!)…hmm…definitely Dame Maggie Smith as the older Rosie, but I'm not sure about the others.
12) Did you get anyone in particular to read your work before sending it to the publisher i.e family member, friend etc?
My parents, Keith and Catherine. I really value their opinions. My dad's a writer and my mum's my best friend and they're both brutally honest (always!)
Author Links
www.tanyabullock.wordpress.com
@TanyaBullock15
Facebook
Goodreads
Watch 'Dis Life' – A group of Walsall actors with learning disabilities rehearse a performance piece on the theme of disability. A ten minute documentary providing a personal insight into the complex issues surrounding disability. Directed & Produced by Tanya Bullock & Kaushy of Pat The Bull Films.