The Writing Life of: Shawn Smucker
Shawn Smucker
This week on 'The Writing Life of:' I am thrilled to be interviewing author Shawn Smucker. Shawn will be sharing with us detail of his writing life, telling us all about his latest book 'The Day the Angels Fell', which was released on 5th September 2017, and answering a few fun questions too. Post contains affiliate links.
So without further ado I'll hand you over to Shawn.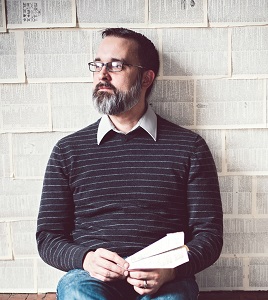 Shawn Smucker lives with his wife and six children in Lancaster, Pennsylvania.
'I live in that place I was always trying to find. I wake up beside my beautiful wife, Maile. I make breakfast for my six children. I spend the rest of the day capturing stories, doing what Steinbeck called the impossible: trying to explain the inexplicable. Trying to transplant stories from my mind to yours.'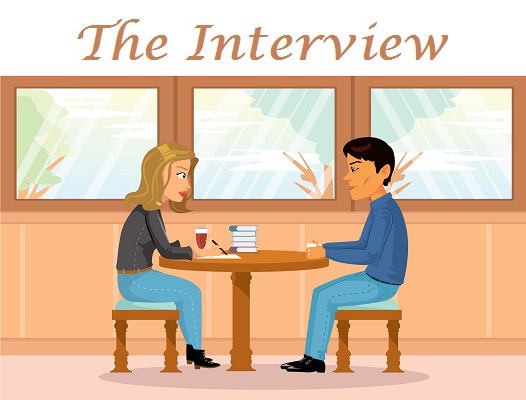 1) As a child what did you want to do when you grew up?
For a long time I wanted to be a doctor. I enjoyed dissecting animals and insects and was fascinated with the human body. But the prospect of so much school turned me off.
2) Who were your favourite childhood authors?
When I first started reading I loved CS Lewis, Lloyd Alexander, Robert Farley, Madeleine L'Engle. The list seems endless.
3) At what point in your life did you realise you wanted to be a writer?
When I was in middle school, I started trying to write stories but the problem was they were basically direct knock-offs of my favorite authors.  Talking animals.  Walking through doors into other dimensions. The main character discovering they were actually a king or a queen. But the seeds were planted, and I loved the feeling of writing and sharing it with others.
4) How did you go about following that dream?
I was an English major in college, and that was a start. I learned so much about how to read, how to dissect stories, and that helped me as I went further and further into writing my own.
5) What is your writing day like? Do you aim for a certain amount of pages or words before you stop for the day?
I try to work on my own projects five days a week and usually have a minimum word count goal. I work on my own things first, and then I move on to my contract or freelance work.
6) Did you ever consider writing under a pseudonym?
I did consider it, because I had co-written so many books before my own first book came out, but at the end of the day I decided people could figure it out, so I stuck with my own name. I had also been blogging for a long time under my real name and didn't want to confuse my loyal following.
7) Do you have any strange habits before starting, or whilst in the midst of writing?
I don't know about strange. Before I start a new project I make a playlist, and then I listen to that playlist while I write every day. I feel like it helps me get back into that specific mood each writing session.
8) Do you write longhand, typewriter, or on a computer?
I type. I used to write longhand, but I didn't like it when my hand gave out before my day's words stopped coming, so I moved to a typewriter.
9) How many books have you written? Do you have any unpublished work?
I have co-written around 20 books, 1/3rd of which were traditionally published and the remainder self-published. The Day the Angels Fell is my first novel.
10) Are you a plotter or a pantser?
I'm sort of a combination. I start without any outline, going with the character, following them along, but at some point (usually around 20,000 words or so), I start peering into the future, trying to see where it's all headed.
11) Do you read all the reviews left for your book(s)?
Not anymore. I used to read them all the time, but I don't find it helps in any tangible way – the good ones sort of roll off my back, and the bad ones hurt a little too much. I still see them from time to time, but I am slowly weaning myself off reading them.
Concerning your latest book: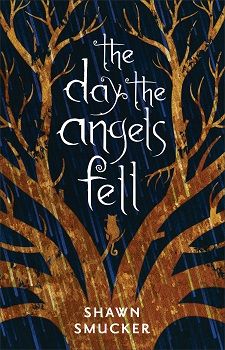 The Day the Angels Fell
Author – Shawn Smucker
Publisher – Revell
Pages – 320
Release Date – 5th September 2017
ISBN 13 – 978-0800728496
Format – ebook, paperback, hardcover, audio

It was the summer of storms and strays and strangers. The summer that lightning struck the big oak tree in the front yard. The summer his mother died in a tragic accident. As he recalls the tumultuous events that launched a surprising journey, Samuel can still hardly believe it all happened.
After his mother's death, twelve-year-old Samuel Chambers would do anything to turn back time. Prompted by three strange carnival fortune-tellers and the surfacing of his mysterious and reclusive neighbor, Samuel begins his search for the Tree of Life–the only thing that could possibly bring his mother back. His quest to defeat death entangles him and his best friend Abra in an ancient conflict and forces Samuel to grapple with an unwelcome question: could it be possible that death is a gift?

12) How long did it take you to get from the idea's stage to your date of publication?
With The Day the Angels Fell, I started writing in the summer of 2013. At the end of 2014 I self-published it through a Kickstarter, and then in early 2016, my agent sold it to Revell publishing house. They went ahead and published it traditionally in 2017. It was a long timeline.
13) How did you come up with the names for your characters?
Most of the names have a deeper meaning or are connected to other people/characters. Names mean a lot to me, and I like for them to bring some depth of their own to the page.
14) Can you give us an insight into your main character(s) life?, What makes them tick?
Sam is the main character in The Day the Angels Fell. He's driven, stubborn, and when his mom dies he becomes obsessed with bringing her back. That desire takes over nearly every decision he has to make.
15) Which was your hardest scene to write?
Probably the final scene at the Tree. There were so many things I wanted to describe, things that are outside the realm of reality as we experience it. But it was also a fast scene that didn't lend itself to long descriptions. I tried to be efficient, but it wasn't easy to combine the need for description with a fast-moving scene.
16) How did you come up with the title of your book?
The title came pretty easily, although I did survey my readers a few times to try and get their feedback.
17) Did you get a family member/friend to read your work before sending to the publishers?
My wife is my best and toughest critic and editor. She's forever asking questions and challenging me to try writing a story in a different way. I don't know what I'd do without her feedback.
18) What process did you go through to get your book published?
Because the book and been in existence already (independently), there were minimal edits. My editor at Revell was great and brought a few changes that were important, but for the most part we moved forward with the book as it was.
Revell created such a beautiful hardback book with some incredible interior design elements. I couldn't have been happier with the finished project.
19) What did you do once you had written the final word in your book?
You know, I don't remember. There wasn't this one single moment when it was finished – there were so many revisions and drafts and back-and-forths. It was an ongoing process.
20) What's next for you, writing-wise?
The sequel comes out in July – The Edge of Over There. I'm also working on a standalone, general market novel that doesn't have a title yet and will come out in 2019. I'm writing a journal entry each day before my novel-writing time and people can sign up to receive those journal entries in their inbox. I'm staying busy.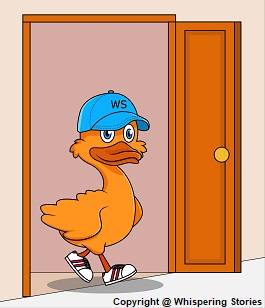 1) What's your favourite food?
Tapioca pudding. No, I am not 80 years old.
2) If you had a box of crayons and you could only choose one, which colour would you choose?
Some kind of blue, I suppose.
3) What movie could you watch over and over again?
I love The Secret Life of Walter Mitty.
4) What would be the top song on your playlist?
The slow version of Tom Petty's "King's Highway."
5) If you won millions, what would be your first purchase?
New eyeglasses.  Or a desktop Mac.  Or dinner at the local Indian restaurant.
6) A talking duck walks into your room wearing a baseball cap and sunglasses, whats the first thing he says to you?
"You're still here?"
You can find out more about Shawn Smucker by visiting the website/social media sites below.
www.shawnsmucker.com
@shawnsmucker
Goodreads
I would like to say a big thank you to Shawn for sharing with us details of his writing life, and for a wonderful interview.