The Parent Trap by Tilly Tennant – Book Review
The Parent Trap by Tilly Tennant – Book Review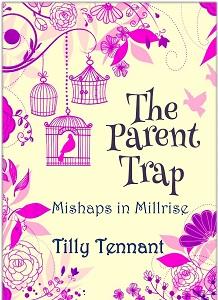 The Parent Trap
Mishaps in Millrise Book Three
Author – Tilly Tennant
Pages – 87
Release Date – 30th July 2015
Format – ebook
Reviewer – Stacey

A shock development turns Phoebe's world upside-down. But it's one that Jack has difficulty coming to terms with too, and they seem to be growing further and further apart.
Archie continues to stir up trouble between them, until one night his reckless actions almost end in tragedy. And he's not the only one causing problems in Phoebe's life, as Midnight adds her own peculiar spanner in the works.
Phoebe buries herself in her job, and it looks as though Hendry's might actually be on the road to financial recovery. But if she loses Jack and Midnight, what will it all be for?

The Parent Trap is the third instalment in the 'Mishaps in Millrise' series by Tilly Tennant.
The series follows the lives and relationship of Phoebe and single father, Jack. Over the course of the previous two books, the couple have had their fair share of up's and downs, but this time they face an unexpected problem; Phoebe is pregnant.
Jack is finding it hard to come to terms with Phoebe's pregnancy and is starting to shut her out. Add that to the ongoing problems with his teenage brother Archie, and he is finding himself stretched to his limits.
Phoebe manages to find herself a backbone this time and stand up to Carol, Jack's mum. I detest that woman and her spiteful tongue. I can only assume that Carol is still harbouring grief for Jacks wife, Rebecca, who died a few years ago, and this is the reason that she treats Phoebe with so little respect.
It was also nice to see a softer side to Archie in this book. In book two, I wasn't very impressed with Archie's behaviour. This time it feels like he is starting to see the errors of his ways. The way he handles the baby news shows a maturity that we haven't seen before.
What I love about this series, is how real Tilly Tennant keeps the plot and the characters. The storyline is like listening to someone telling you all about their life.
As the story progresses throughout the three books, your relationship with the characters change and you feel yourself getting emotionally in their lives.
Book Reviewed by Stacey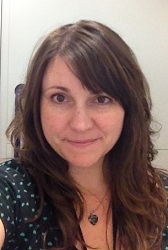 Tilly Tennant was born in Dorset, the oldest of four children, but now lives in Staffordshire with a family of her own.
After years of dismal and disastrous jobs, including paper plate stacking, shop girl, newspaper promotions and waitressing (she never could carry a bowl of soup without spilling a bit), she decided to indulge her passion for the written word by embarking on a degree in English and creative writing, graduating in 2009 with first class honours.
She wrote her first novel in 2007 during her first summer break at university and has not stopped writing since.
She also works as a freelance fiction editor, and considers herself very lucky that this enables her to read many wonderful books before the rest of the world gets them.
Hopelessly Devoted to Holden Finn was her début novel; published in 2014 it was an Amazon best-seller in both the UK and Australia. It was followed by Mishaps and Mistletoe and The Man Who Can't Be Moved.
Author Links