The Way-Out Idea by Mari Jane Law – Guest Post
The Way-Out Idea by Mari Jane Law – Guest Post
Today we welcome author Mari Jane Law to Whispering Stories with her Guest Post – The Way-Out Idea. Keep scrolling to read her post and discover all about her new book, Love in the Cupboard which was released today, 1st March 2023. It is currently just 99p on Amazon. – This post contains affiliate links.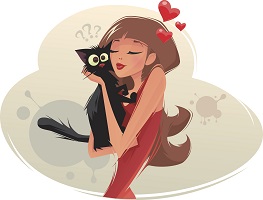 Mari Jane Law lives in the UK and loves cats and chocolate. She also loves books, TV series and films that make her laugh and, through her writing, discovered that she could make other people laugh as well. She hopes those who buy or borrow her work have as much fun reading it as she had in writing it.
Her Catholic upbringing has given her ideas for some great fictional characters in the Love & Mishaps quirky romantic comedy series.
As a child, she was amused by Giovanni Guareschi's Don Camillo books. As an adult, she was entertained by the TV series Father Ted. In between there were, among other titles, Jon Cleary's Peter's Pence and Paul Burke's Father Frank that also helped to form her taste in
Catholic-themed comedy.
There will be more books to follow in the Love & Mishaps series so you can meet some favourite characters again, to see how they're doing, as well as enjoy new quirky romance stories. A happy ending is guaranteed!
Mari Jane Law is a member of the Romantic Novelists' Association's New Writers' Scheme and The Society of Authors.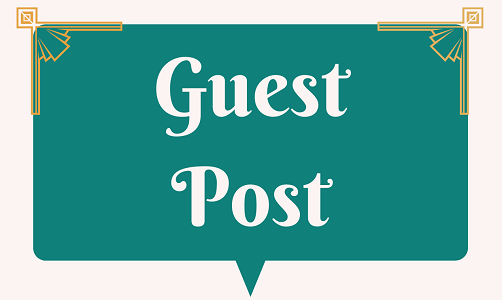 The Way-Out Idea
Love in the Cupboard is book 2 in the Love & Mishaps standalone series. You don't need to have read book 1 (Love & Pollination) to enjoy the new escapades.
While writing book 1, I had a way-out idea and chose my heroine from one of the very minor characters. Her name was all-important due to the plot of book 2. It had to mean something to the hero as he has nothing else to go on when they first meet. And it formed a bit of a joke within the book—I am, after all, writing comedy.
The way-out idea: What if my next hero was a virgin Catholic priest, disaffected by the rules that prevented him from having a family? What if that priest met a woman—who he thinks of as his future wife—in a cupboard? This threw up many questions. What had brought him
here—to the area as well as to that particular cupboard? Did his bishop know he'd abandoned his parish? Why did the unconnected woman happen to be in the same cupboard at the same time?
I decided to make the cupboard completely dark. Wouldn't it be fun to have the two of them meet outside the cupboard and have the heroine not know that he was the man she'd already met due to his previous disguised accent? And what if she can't stand the man—Tom—outside the cupboard—or his black clothes? (He's not had time to go shopping yet, but his white tab is missing.)
I then drew on characters from book 1 and developed interconnecting sub-plots, the biggest being Luke and Gavin's story where Luke is desperate to have a baby. Then I connected Gavin to Tom. Except Gavin doesn't know that Tom's a priest, and Tom doesn't know that
Gavin's in a gay relationship. How does Tom deal with the conflict between the teaching of the Church and his new contacts when he finds out?
I would say this is a "forbidden love" and "enemies to lovers" story with heaps of humour and plenty of action—there's a lot going on.
---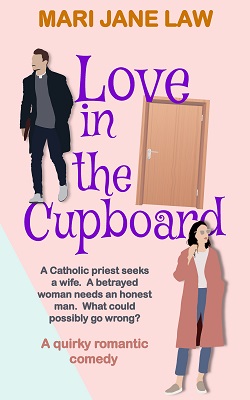 Love in the Cupboard
Author – Mari Jane Law
Publisher – Fuchsia Publishing
Pages – 388
Release Date – 1st March 2023
Format – ebook

A Catholic priest looking for a wife. A betrayed woman in need of an honest man. What could possibly go wrong?
When Father Thomas Sheridan encounters Faith in a dark cupboard, he believes he's found his future wife. But Tom isn't brave enough to tell her the truth…
When Faith meets Tom in the office kitchenette, she can't stand him. No matter, she's fallen for the mysterious man she met in the cupboard and can't wait to meet him again. Oh, and she's got a new rule: one lie and he's out. She's not getting duped again.
But everyone loves Tom. From Perdita, Faith's friend, to Hope, her chronically ill sister—who's on the lookout for a man herself. And neighbours Luke and Gavin—who've fallen out over Luke wanting a baby. They urge Faith to give Tom a chance. But how can she have strong feelings for two men? And even worse, how will she react when she discovers that Tom is the man in the cupboard—and, heaven forbid, a Catholic priest?
Purchase Online From:
---
Author Links
Twitter
Instagram
Goodreads
Website
---
The above links are affiliate links. I receive a very small percentage from each item you purchase via these link, which is at no extra cost to you. If you are thinking about purchasing the book, please think about using one of the links. All money received goes back into the blog and helps to keep it running. Thank you.