The Writing Life of: Alysha Kaye
Alysha Kaye
This week on 'The Writing Life of:' I am thrilled to be interviewing author Alysha Kaye. Alysha will be sharing with us detail of her writing life, telling us all about her latest book 'The Waiting Room', which will be released on 24th June 2014 and answering a few fun questions too. Post contains affiliate links.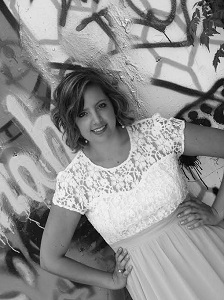 Alysha Kaye was born in San Marcos, TX, where she also received her BA in Creative Writing from Texas State University.
She worked in marketing for a brief and terrible cubicle-soul-sucking time until she was accepted into Teach for America and promptly moved to Oahu.
She taught 7th grade English in Aiea for two years and also received her Masters in Education from University of Hawaii. She now teaches in Austin, TX and tries to squeeze in as much writing as possible between lesson planning.
---
1) Do you remember the moment you decided that you would like to become a writer?
Honestly, no. All I remember is writing so much–my mom was constantly having to buy me new journals and notebooks haha not to mention books–I tore through those as well!
2) How did you go about following your dream?
I majored in Creative Writing and wound up interning at a publishing company in New York. That really solidified things for me–I started writing my novel that summer and things just kind of took off from there.
I started blogging and submitting articles to various websites, editing for my university's creative journal, and entering writing contests.
3) Is there a particular author that inspires you?
Oh gosh…everyone really. Audrey Niffenegger will always be a favorite–the emotions her writing evokes are so intense.
4) What is your average writing day like? Do you have any strange writing habits?
Since I teach high school English, I don't have too much time to write, really! I try to set goals like, "two thousand words a week," etc. and stick to that pretty strictly.
5) Do you write Longhand, Type writer, Computer?
My laptop is my best friend. However, I can't type poetry–that has to be longhand!
6) From all your books, do you have a favourite character?
I love Jake Reynolds, who just plays a small part in "The Waiting Room", but his comic relief is essential.
7) Do you plot your books completely before hand or do you let your imagination flow whilst in the writing process?
I completely just let my imagination flow–no planning whatsoever. I wish I could outline more efficiently!
Concerning your latest book: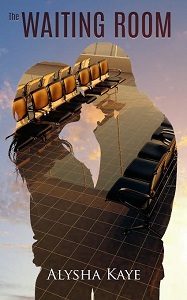 The Waiting Room
Author – Alysha Kaye
Publisher – CreateSpace
Pages – 197
Release Date – 24th June 2014
Format – ebook, paperback

Jude and Nina are the epitome of that whole raw, unflinching love thing that most people are jealous of. That is, until Jude dies and wakes up in The Waiting Room, surrounded by other souls who are all waiting to pass over into their next life.
But unlike those souls, Jude's name is never called by the mysterious "receptionist". He waits, watching Nina out of giant windows. He's waiting for her. What is this place? How long will he wait? And what will happen when and if Nina does join him?
The Waiting Room is a story of not just love, but of faith, predestination, and philosophy, friendship and self-actualization, of waiting.

8) How long did it take to get from the ideas stage, to the date of publication?
Three or four years total. Mainly because the novel was collecting dust on my laptop for a couple years, before I picked it back up again.
9) Did you suffer from writer's block at any stage? How did you overcome it?
Definitely! For years! For some reason, I just write more when I'm undergoing some sort of emotional or painful situation. I'm still trying to figure out a way around that.
10) How did you come up with the name(s)for your lead character(s)?
Jude was a name my boyfriend and I loved, and wanted to name our first-born son. Nina is a random name of a girl whom I went to high school with, and I just liked it!
11) If your book was made in to a film, who would you love to play the lead character(s)?
Such a tough question! Penelope Cruz or Jessica Alba would play a great Nina I think. Jude is tough…maybe Garrett Hedlund!
12) Did you get anyone in particular to read your work before sending it to the publisher i.e family member, friend etc?
When I was getting my Masters, I had a creative writing class critique the first few chapters–that was fun! They gave me some great tips.
Author Links