The Writing Life of: Kathryn Freeman
Kathryn Freeman
This week on 'The Writing Life of:' I am thrilled to be interviewing author Kathryn Freeman. Kathryn will be sharing with us detail of her writing life, telling us all about her latest book 'Search for the Truth', which was released on 13th August 2015, and answering a few fun questions too. Post contains affiliate links.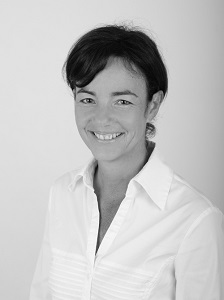 Kathryn was born in Wallingford, England but has spent most of her life living in a village near Windsor. After studying pharmacy in Brighton she began her working life as a retail pharmacist. She quickly realised that trying to decipher doctor's handwriting wasn't for her and left to join the pharmaceutical industry where she spent twenty happy years working in medical communications.
In 2011, backed by her family, she left the world of pharmaceutical science to begin life as a self-employed writer, juggling the two disciplines of medical writing and romance. Some days a racing heart is a medical condition, others it's the reaction to a hunky hero…
With two teenage boys and a husband who asks every Valentine's Day whether he has to bother buying a card again this year (yes, he does) the romance in her life is all in her head. Then again, her husband's unstinting support of her career change goes to prove that love isn't always about hearts and flowers – and heroes can come in many disguises.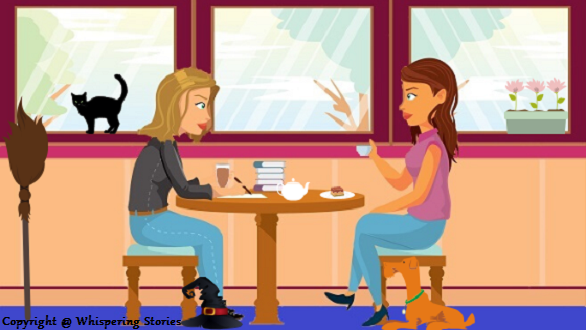 1) Do you remember the moment you decided that you would like to become a writer?
The first moment was as a teenager, and I was obviously heavily influenced by the authors I was reading (Jilly Cooper and Jackie Collins) as I imagined myself writing my books while sitting by a pool in the sun. The germ of the idea remained with me but didn't begin to seed until, on a slightly drunken New Year's Eve seven years ago, I made a resolution to write a book – and stuck to it!
2) How did you go about following your dream?
That first book was the masterpiece that was to launch my writing career (ummm), so I made my way through the Writers' and Artists' Yearbook and optimistically (and very naively) sent it off to agents and publishers. Thankfully, I continued to write – or I'd have never been published!
The turning point was joining the RNA New Writers' Scheme. I submitted my second and third books to them, and after acting on their feedback both books were picked up by Choc Lit. I haven't looked back since. That first book is still lurking in my files, waiting to be wrestled into shape. One day.
3) Is there a particular author that inspires you?
Nora Roberts is my absolute favourite author and definitely my greatest inspiration.
4) What is your average writing day like? Do you have any strange writing habits?
I'm self-employed and juggle writing romance with writing for the pharmaceutical industry. My writing routine for both is the same – it's only the content that varies!
I'm at my desk in my study by 9.30 (following a run or swim) and work until the boys come home from school. After a short break, when I ask them about their day and they reply with monosyllabic answers, they disappear to their rooms and I'm back at my desk for a few more hours.
5) Do you write Longhand, Type writer, Computer?
Always on the computer (unless it's scribbled notes on the train or while a passenger in the car). My mother taught secretarial skills and made me attend her typing classes after school. At the time I moaned (quite a lot), but now I'm hugely grateful I can touch type!
6) From all your books, do you have a favourite character?
Ooh, that's such a tough question! I'm drawn to all my heroes and have to fall in love with them in order to write them. I try to make them all as different as possible because it makes writing about them more interesting.
Depending on my mood, I might say the charming barrister, Scott (Too Charming), the rugged doctor Mitch (Do Opposites Attract), the dazzling racing car driver Aiden (Before You) or my dynamic, forthright R&D president, Jim (Search for the Truth).
7) Do you plot your books completely before hand or do you let your imagination flow whilst in the writing process?
My method of writing falls somewhere in between. I plot the book out in chunks so I know the overall direction and the key turning points. I love going with the flow in between that though, and usually find the more I get into the book, the more new ideas come to me.
Concerning your latest book: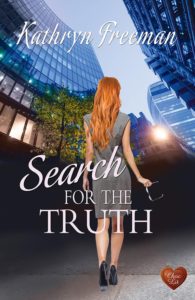 Search for the Truth
It's hard to rest until you unearth the truth …
Author – Kathryn Freeman
Publisher – Choc Lit
Pages – 288
Release Date – 13 August 2015
Format – ebook, paperback

When journalist Tess Johnson takes a job at Helix pharmaceuticals, she has a very specific motive. Tess has reason to believe the company are knowingly producing a potentially harmful drug and, if her suspicions are confirmed, she will stop at nothing to make sure the truth comes out.
Jim Knight is the president of research and development at Helix and is a force to be reckoned with. After a disastrous office affair he's determined that nothing else will distract him from his vision for the company. Failure is simply not an option.
As Tess and Jim start working together, both have their reasons for wanting to ignore the sexual chemistry that fires between them. But chemistry, like most things in the world of science, isn't always easy to control.
8) How long did it take to get from the ideas stage, to the date of publication?
Ideas to completion of the first draft was probably around six months, but then I let it rest for a while and began editing another book before going back to it. After that there were more revisions from me, feedback from the Choc Lit Tasting Panel, editor feedback, more revisions … in all, probably about 3 years of gestation before it was finally born.
9) Did you suffer from writer's block at any stage? How did you overcome it?
I don't suffer from block, but some days it flows much better than others. On the stodgy days I just grit my teeth and worked through it. I'd rather get the story down badly and revise later than stop and twiddle around with it – otherwise I might never complete a book.
10) How did you come up with the name(s)for your lead character(s)?
Good question! I find naming characters quite hard and often resort to Google searches of boys' and girls' names, trying to match them to the personalities I've created.
My hero is a blunt, no-nonsense character so he needed a simple, straightforward name – I chose Jim. My heroine is driven, feisty but also sexy and feminine. Tessa – or Tess as she prefers – seemed to fit.
11) If your book was made in to a film, who would you love to play the lead character(s)?
The female employees of Helix pharmaceuticals, where Jim is President of Research and Development, think he's the pharma industry's answer to George Clooney – and I certainly wouldn't complain about him being the lead. I'd love the actress who plays Donna in Suits to play Tessa – fabulous red hair and great sassy attitude.
12) Did you get anyone in particular to read your work before sending it to the publisher i.e family member, friend etc?
I asked my husband, who doesn't enjoy reading fiction, never mind romantic fiction, to read this, and in fact all my books before I submit them. He certainly isn't my target audience but I know I'll get honest feedback. It also means, as the author, that at least in this exchange I get the final word!
You can find out more about Kathryn Freeman by visiting the website/social media sites below.
www.kathrynfreeman.co.uk
@kathrynfreeman1
Facebook
Goodreads