The Writing Life of: Robert Bryndza
Robert Bryndza
This week on 'The Writing Life of:' I am thrilled to be interviewing author Robert Bryndza. Robert will be sharing with us detail of his writing life, telling us all about his latest book 'The Night Stalker', which was released on 2nd June 2016 and answering a few fun questions too. This post contains affiliate links.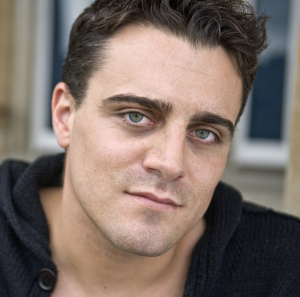 Robert Bryndza is the author of the international #1 bestseller The Girl In The Ice.
The Wall Street Journal and USA Today bestseller is the first in the new Detective Erika Foster series. The second book, The Night Stalker is available to pre-order now and will be released on June 2nd.
In addition to writing Crime Fiction, Rob has published a bestselling series of romantic comedy novels. He is British and lives in Slovakia with his Slovak husband Ján.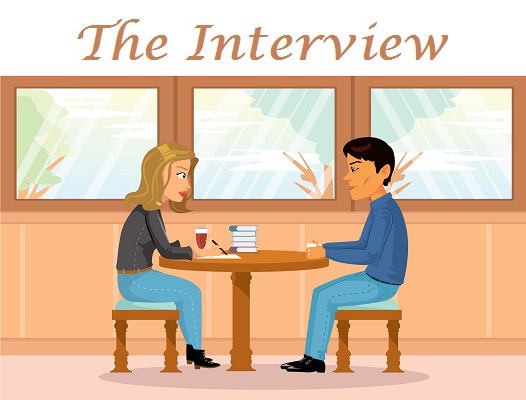 1) Do you remember the moment you decided that you would like to become a writer?
When I won a writing contest at primary school! A limerick I'd written made my classmates laugh, and I loved that feeling.
2) How did you go about following your dream?
I had wanted to be a writer since I was very young, but I grew up in East Anglia by the sea and I didn't know anyone who was a writer or involved in publishing. I only saw writers on the television, living in London, which seemed a million miles away! Wanting to be a writer seemed as crazy as wanting to be an astronaut.
When I was fourteen, my parents bought me a typewriter for Christmas and I kept writing. When I was in my twenties, I discovered the BBC Writersroom, where new writers can submit unsolicited scripts. I entered every competition they organized and was shortlisted for a few things including the BBC Drama Writing Academy, which was a huge boost and spurred me on.
I then uploaded my first novel to Amazon's Kindle Direct Publishing and I started to build an audience who wanted to read more.
3) Is there a particular author that inspires you?
Sue Townsend.
4) What is your average writing day like? Do you have any strange writing habits?
I tend to write from 8 am – 12pm, have lunch and then carry on until 3pm five days a week and I aim for 2000 words a day. I have a notebook by my bed, and before I go to sleep I jot down what I'm planning to write the next day.
5) Do you write Longhand, Type writer, Computer?
Computer. In the past I have tried writing by hand, but I always get sore fingers and I'm nervous about it just being in one notebook, which can be lost/spilled on/eaten by the dog. So I use the Scrivener software, which is incredible and I highly recommend it.
6) From all your books, do you have a favourite character?
Yes. I love Coco Pinchard from my Coco Pinchard series. She seems to have a life of her own now and is very real to me.
7) Do you plot your books completely before hand or do you let your imagination flow whilst in the writing process?
I have to have the first part planned out, say the first 15,000 words, and when that is established I let the novel develop as I write.
Concerning your latest book: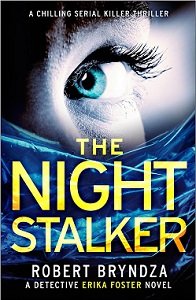 The Night Stalker
Detective Erika Foster Book Two
Author – Robert Bryndza
Publisher – Bookouture
Pages – 384
Release Date – 2nd June 2016
Format – ebook, paperback, audio

If the Night Stalker is watching, you're already dead…
In the dead of a swelteringly hot summer's night, Detective Erika Foster is called to a murder scene. The victim, a doctor, is found suffocated in bed. His wrists are bound and his eyes bulging through a clear plastic bag tied tight over his head.
A few days later, another victim is found dead, in exactly the same circumstances. As Erika and her team start digging deeper, they discover a calculated serial killer – stalking their victims before choosing the right moment to strike.
The victims are all single men, with very private lives. Why are their pasts shrouded in secrecy? And what links them to the killer?
As a heat wave descends upon London, Erika will do everything to stop the Night Stalker before the body count rises, even if it means risking her job. But the victims might not be the only ones being watched… Erika's own life could be on the line.

8) How long did it take to get from the ideas stage, to the date of publication?
Around six months.
9) Did you suffer from writer's block at any stage? How did you overcome it?
No. I don't know if writer's block exists. Unless you physically can't write, you will always be able to put pen to paper and write something. I've found a great exercise for me, when the ideas aren't flowing, is to just write anything, even if it's the same word over and over – a stream of consciousness if you like. It's very liberating and often some really interesting unexpected stuff can come out of it.
10) How did you come up with the name(s)for your lead character(s)?
I look at newspaper articles, I see names on Facebook, and the writing software I use has a great name generator function, which can provide hours of fun!
11) If your book was made in to a film, who would you love to play the lead character(s)?
I'm hoping that one day my Coco Pinchard series makes it to film, and I would love Kate Winslet to play her. For The Girl In The Ice, I would love Kristen Wiig to play DCI Erika Foster.
12) Did you get anyone in particular to read your work before sending it to the publisher i.e family member, friend etc?
My husband is always the first person who reads anything I write.
Author Links