The Writing Lives of: Daniel Clausen & Harry Whitewolf
Daniel Clausen & Harry Whitewolf
This week on 'The Writing Life of:' I am thrilled to be interviewing authors Daniel Clausen & Harry Whitewolf, who will be sharing with us detail of their writing lives, telling us all about their latest book 'ReejecttIIon – A Number Two', which was released on 1st March 2016 and answering a few fun questions too. Post contains affiliate links.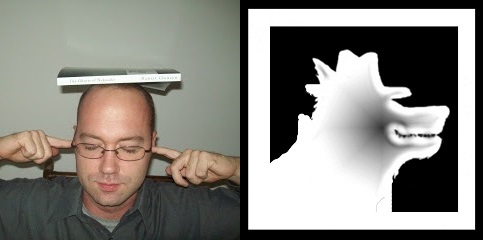 Daniel Clausen has wanted to be a writer ever since he was in elementary school. He has published stories and articles in such magazines as Slipstream, Black Petals, Spindrift, Zygote in my Coffee, and Leading Edge Science Fiction.
He has written four books: The Sage and the Scarecrow (a novel), the Lexical Funk (a short story collection), Reejecttion (short story/ essay collection), and The Ghosts of Nagasaki (a novel).
Harry Whitewolf is not only a contemporary poet of cutting edge pop prose (with books like New Beat Newbie and Two Beat Newbie), he is also a storyteller of true crazy travelling tales that read like fiction (Route Number 11 and The Road To Purification).
Harry's writing has a distinctive style all of its own, but its beat driven prose is somewhat inspired by those tea toking cheap trick beatnik geniuses of bygone bebop days. He is a forty year old Englishman who smokes too much, he hopes to see world peace in his lifetime, and yes, Harry believes miracles are possible.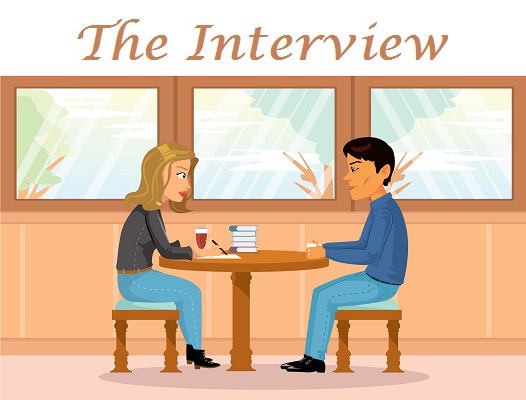 1) Do you remember the moment you decided that you would like to become a writer?
Daniel Clausen – I have a very vivid memory of writing something in third grade that was very much like the Teenage Ninja Mutant Turtles, except they had lasers. At the time, I thought I could be a writer, a pilot, an astronaut, and a millionaire (by the time I was 25). All those things still sound really cool to me, including a full novelized version of the "not-Teenage Ninja Mutant Turtles but something very similar, oh and they have lasers" ™. More realistically, writing and not being broke sounds like a good goal at this point.
Harry Whitewolf – I've always been an artist and a writer (mainly a poet), but the writing was always just for fun. Then, in my late twenties, I lost interest in making art. It's only been in the last five or six years that writing has become my main passion.
Though, I do recall a time at school when we had an author come in to do a talk, and I remember thinking that I'd love to publish a book one day. When we were asked if we had any questions, I asked the author: "How would you recommend someone goes about getting published?" She replied, "Go to a publisher," and all the kids laughed.
2) How did you go about following your dream?
Daniel – At times wholeheartedly (when I was 21); at times tentatively (most of the time prior to 21, much of the time between 23-25, 28-31) ; and very pragmatically (a little bit of all the time). Writing has never made me hungry.
Harry – I sold my soul, but I think I might have been cheated.
3) Is there a particular author that inspires you?
Daniel – Not a particular author, but — Haruki Murakami, JD Salinger, Douglas Adams, Philip K. Dick, Kurt Vonnegut, and many more.
Harry – My poetry and travel books often get compared to the Beats, and I'm certainly a fan of Ginsberg, Kerouac and the rest, but I don't feel as though I'm directly inspired by any writers. I'm doing my own thing too much.
4) What is your average writing day like? Do you have any strange writing habits?
Daniel – I've tried to establish working routines before but it just doesn't work. My writing times are all over the place. Besides an hour journaling and writing this interview, I didn't write at all this weekend. I get my best ideas when I'm doing something not related to writing at all.
Harry – I have no routine at all. I simply write when inspiration calls. You'll often find me tapping away on my laptop at 4 a.m 'cos I just have to work when the muse calls.
5) Do you write Longhand, Type writer, Computer?
Daniel – Longhand for sketch drafting (think of this as pre-first draft), journal writing, and random ideas; computer for most other writing.
Harry – Poetry and idea sketching is still done in the old fashioned way with pen and paper, but the laptop is a godsend for writing the finished products.
6) From all your books, do you have a favourite character?
Daniel – I love them all so much, hard to choose a favorite.
Harry – My travel books read somewhat like fiction but they're actually true stories, so I can't really pick favourite characters. But I still think about the Argentine barmaid in Cordoba quite a lot.
7) Do you plot your books completely before hand or do you let your imagination flow whilst in the writing process?
Daniel – I try to create a dialectic between top-down management (the outline) and bottom-up tinkering (drafting and sketch-drafting). I try to create a flow where the outline allows for creative tinkering and creative tinkering informs the outline. Anything less than three pages is probably pure inspiration and structure comes afterwards.
Concerning your latest book: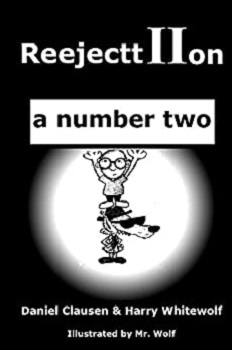 ReejecttIIon – A Number Two
Author – Daniel Clausen & Harry Whitewolf
Illustrator – Mr Wolf
Publisher – CreateSpace
Pages – 128
Release Date – 1st March 2016
Format – ebook, paperback

By reading ReejecttIIon, it's likely you'll discover: colorful short stories, funny flash fiction, hilarious cartoons, riveting reviews, wondrous anagrams and other assorted skits and titbits of under-achieving literary genius.
If you're lucky, you might come across sci-fi tales about the privatization of words, horror stories about hair and ruminations on indie writing. It's also possible that you'll find commentary on the hazards of greedy literary agents and stories about washed up movie directors who receive financial backing from space aliens.
Why not read this seriously comical scattergun book and see what you can discover about ReejecttIIon for yourself?
8) How long did it take to get from the ideas stage, to the date of publication?
Daniel – This is the second book in what is developing into the "Rejection" project. The "Rejection" project has a very interesting history. About two years ago, I had a two week period at work where I didn't have much to do. I also had a handful of stories and essays that I couldn't fit into any of my existing projects and had very little hope of publishing in a decent time-frame. So, in the span of two weeks I created a 60-page ebook called "Reejecttion" which took the piss out of all those annoying form rejection letters writers get from magazines.
The book was part variety show, part rejection-themed, part whatever I could get away with, and pure joy to write. The plan was – create it in two weeks, market it in a month, forget about the thing, and not fear the consequences.
And then some guy named Harry Whitewolf read it and suggested we should collaborate on a sequel. At least, I think it was his idea. At this point, there are some vague plans for a third book with probably some additional authors added — so this could possibly be a "literary writing troupe" by the time we get to three or four.
Harry – The sequel took nearly a year from conception to publication and we had a firm process of various stages in place. First: write things. Second: take out everything that's not good enough. Third: worry about every detail. Fourth: proof, edit, edit again, proof again, edit again and proof again. Fifth: get other people to tell us if it's any good or not. Sixth: edit again, proof again, edit again and proof again.
I'm pretty sure Daniel asked me to climb on board for the sequel. He must be getting forgetful in his old age.
9) Did you suffer from writer's block at any stage? How did you overcome it?
Daniel – Most of my material was already finished by the time we really got started. Thanks to my Goodreads blog and my writing blog "The Ghosts of Nagasaki," I'm always creating content of some variety (and usually without fear of failure). Since I'm consistently creating content without fear of failure for my blogs, I always have a reservoir of something I can dip into for projects like these. I think I left about 30 or so pages out of the collection. Harry left quite a bit out of the collection too.
Harry – Most of my material in the book was written specifically for it, and actually: yes, I did get writer's block to some degree. Not only was this the the first collaboration I've been involved with, it's also the first time I've published any fiction, so I felt the pressure and buckled somewhat at the beginning of the process. Then one day I sat down and just let the ideas roll out of me.
10) How did you come up with the name(s)for your lead character(s)?
Daniel – I honestly don't know! Your question just blew my mind. One of my characters has the same name as a very famous British Foreign Secretary – Edward Grey. This is entirely coincidental…or is it?
Harry – No, I don't know either! And, damn, I didn't even know Edward Grey was a British Foreign Secretary until just now – and I'm the British one in this writing partnership!
11) If your book was made in to a film, who would you love to play the lead character(s)?
Daniel – Since the book is a variety show type project, it would require a creative acting / creative troupe similar to Monty Python or a group like Saturday Night Live. And the project would change as they were filming it. The movie would grow organically like the book. For the last chapter of the book, though, (slight spoiler) it would help if we could get some of the original icons talked about (Henry Winkler!).
Harry – I think ReejecttIIon would be harder to film than On The Road… oh wait, they did that already! But yeah, if a movie was ever made, it would be one heck of a madcap roller coaster ride. Though, if there was ever a good time for Henry Winkler to reprise his role as The Fonz, ReejecttIIon: The Motion Picture would be it.
12) Did you get anyone in particular to read your work before sending it to the publisher i.e family member, friend etc?
Daniel – BETA readers! Lots of BETA readers.
Harry – Lots and lots and lots and lots of BETA readers.
Author Links
www.harrywhitewolf.com
Daniel's Goodreads page
Harry's Goodreads Page