Top Ten Music Bios By Krysten Lindsay Hager – Guest Post
Top Ten Music Bios By Krysten Lindsay Hager – Guest Post

Today on the blog we welcome author Krysten Lindsay Hager, with her guest post 'Top 10 Music Bios', as part of the blog tour for her new book, 'Can Dreams Come True?'. Post contains affiliate links.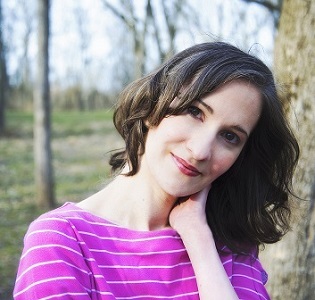 Krysten Lindsay Hager writes about friendship, self-esteem, fitting in, frenemies, crushes, fame, first loves, and values. She is the author of True Colors, Best Friends…Forever?, Next Door to a Star, Landry in Like, Competing with the Star (The Star Series: Book 2) and Dating the It Guy.
True Colors, won the Readers Favorite award for best preteen book and the Dayton Book Expo Bestseller Award for childen/teens. Competing with the Star is a Readers' Favorite Book Award Finalist.
Krysten's work has been featured in USA Today, The Flint Journal, the Grand Haven Tribune, the Beavercreek Current, the Bellbrook Times, Springfield News-Sun, Grand Blanc View, Dayton Daily News and on the talk show Living Dayton.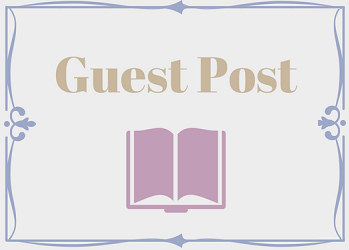 Top Ten Music Bios
When I was writing Can Dreams Come True, I watched and read a ton of biographies of singers to get a feel for the lifestyle my character Andrew Holiday would be living. I became obsessed with the Reelz channel and American Masters and I tried to pick singers from different times because a lot of the newer singers don't always reveal as much as their careers are just taking off. There were a couple that shocked me as there was much I didn't know such as the bio on Marvin Gayle and the American Masters one on Loretta Lynn. Here's a list of a few of my favorite music bios I watched.
Nine Days and Nights of Ed Sheeran: I watched this one a few times because I think Andrew Holiday would record a lot of the same songs as Ed. I learned a lot about Ed from this and found myself getting into his music even more after watching it. A must watch for Ed fans.
Whitney and Bobby: Addicted to Love: I have loved Whitney since I was a child, so I watched several Whitney bios, but this one hit me the most. It showed the toxic relationships women can find themselves in.
Pop Profiles: I watched tons of these: Selena Gomez, Sam Smith, Ariana Grande, Beyonce, Christina Aguilera, Taylor Swift, and Janet Jackson among others. They were good for an overview of the careers and gave me some insights.
Kurt Cobain: Too Young to Die: I watched a couple bios on Kurt and it's hard to see his relatives talking about his early years. Seeing his grandpa talk about him being a talented artist hit me. They focus a lot on his years before Nirvana and then the overwhelming nature of fame.
Shania Twain: Empowerment: I liked this, but her book was actually more insightful as she details all the things she went through to become a singer. The book is a must read.
Prince: The Price of Fame: I watched a couple shows on Prince, but this one was really insightful as it talked about the seclusion he went through, the loneliness, and his shyness. I could see Andrew in it as he tells Cecily how he feels more like a recluse.
Katy Perry: Part of Me: This was interesting to see the strain of touring on her relationship. It was very revealing to see her breakdown crying over her relationship.
Prince and George Michael: Under the Influence: I watched a couple things on George, but this one showed the anxiety and loneliness that both Prince and George felt during their careers. Really informative.
Elvis: Behind Closed Doors: I watched several on Elvis and this one talked about the secluded life Elvis ended up with because of his fame. He kept different hours so he could have more freedom. It was one of the most interesting ones I watched because of his level of fame.
A Different Story: George Michael: George inspired me in my writing and this documentary shows a lot of the things George went through behind the scenes during his career.
---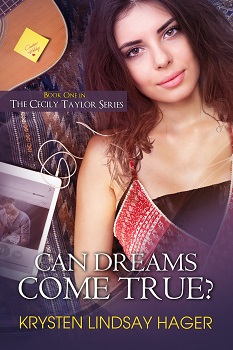 Can Dreams Come True?


The Cecily Taylor Series
Author – Krysten Lindsay Hager
Publisher – Clean Reads
Pages – 224
Release Date – 20th March 2018
ISBN 13 – 978-1621357469
Format – ebook, paperback

Cecily has always had a huge crush on singer Andrew Holiday and she wants to be an actress, so she tags along when her friend auditions for his new video. However, the director isn't looking for an actress, but rather the girl next door—and so is Andrew.
Cecily gets a part in the video and all of Andrew's attention on the set. Her friend begins to see red and Cecily's boyfriend is seeing green—as in major jealousy. A misunderstanding leaves Cecily and her boyfriend on the outs and Andrew hopes to pick up the pieces as he's looking for someone more stable in his life than the models he's dated.
Soon Cecily begins to realize Andrew understands her more than her small-town boyfriend—but can her perfect love match really be her favorite rock star?
Purchase online from:
---
You can find out more about Krysten Lindsay Hager by visiting the website/social media sites below.
www.krystenlindsay.com
@KrystenLindsay
Facebook
Instagram
Goodreads