Confessions of an Ex Air Hostess by Jackie Ladbury – Guest Post
Confessions of an Ex Air Hostess by Jackie Ladbury – Guest Post

Today we are featuring author Jackie Ladbury with her Guest Post, Confessions of an Ex Air Hostess, on the blog tour for her new book 'The Magic of Stars' which was released on 1st January 2018. Post contains affiliate links.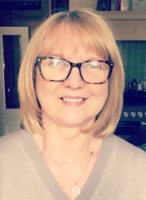 Jackie Ladbury was desperate to become a journalist when she left school but was ousted within minutes on the day of the exam at her local rag because she'd forgotten to bring a pen.
Short and sharp lesson learned.
Her budding writing career was not on hold for long, though, as Jackie found herself scribbling love stories of pilots and 'hosties' while she flew in aeroplanes of various shapes and sizes as a flight attendant herself.
Fast forward a good few years and, after being short-listed in a couple of prestigious romantic writing competitions, Jackie decided it was time to discard her stilettos, say goodbye to the skies and concentrate on writing romantic novels, where the only given is a guaranteed 'happy ever after.'
You can find out more about Jackie by reading our interview with her – 'The Writing Life of: Jackie Ladbury'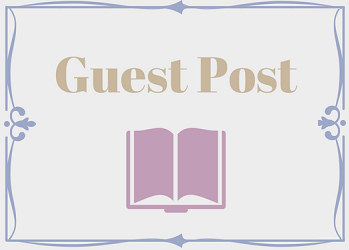 One incident in The Magic of Stars that happened on board an aircraft when I was on duty, was the tie cutting scene, where one of my colleagues (who is still my best friend – and still naughty!) took a fancy to a passenger and cut off his tie to get his attention. We'd just come back from Germany where this obscure ritual was practised once a year and she thought it was a great idea! This was when I worked for a very small regional airline where the boss, a very charismatic man, pretty much did whatever it took to keep the aircraft in the air. This included wheeling out the captain to the aircraft under cover of darkness because he'd broken his leg. The first officer could do the leg work, he said, as the engineers hoisted the poor captain up into his seat, ready for a dawn flight.
My boss was very well known in the town where I lived and it was rumoured that he recruited pretty girls from the local nightclub by literally chatting them up and offering them a job, although I wasn't recruited that way, I hasten to add!
We once had a seal in the front luggage hold as the lower hold wasn't pressurised. The seal was being taken to Jersey as it had lost its way and had been found heading up to Scotland. The problem was that the front hold was the only place to put the passenger meals, so we had to pretend the seal wasn't there, it being rather unhygienic. The poor thing kept honking and barking and we turned up the piped music so loud to drown out the noise, that we could barely hear ourselves talk.
If I was on the last flight of the day (probably no later than 8.30, but so inconvenient for us young women!) we'd change into our civvies in the toilets so that we could literally leg it out of the airport and into our cars for the evening ahead. We'd actually say goodbye to the passengers in our clubbing clothes if it was a Friday, and some of them were such regulars they didn't bat an eyelid – would even compliment us on how lovely we looked.
And talking of bats, I remember boarding the aircraft once to find a bat flying up and down the cabin. The first officer had wrapped a tea-towel around his head and was attempting to swipe the poor thing into his hat, not noticing that the passengers had started to board. Never did find out the reason for the tea-towel around the head thing.
The airline went from strength to strength until the inevitable happened and it caught the eye of a larger airline. We were bought out – taken over by the big boys. Our days of misbehaving were most definitely finished.
It all seems totally surreal now that we used to drink ourselves silly and lie on a sun bed tanning ourselves until the alarm to get up for work went off at 4.30 in the morning.  We'd blithely chug on the emergency oxygen bottles once we were in the air, to clear our hungover heads. I don't think we even knew there were regulations about alcohol and flying in those days.
I sometimes wonder if I imagined that it was all so slack as I remember as I do have memories of parroting emergency drills to the 'check' stewardesses and experiencing the usual terror when the cabin services manager boarded unexpectedly, to check that you were doing your job correctly.
The film View from the Top with Gwyneth Paltrow always makes me think of my first flying job.  Check it out here: http://bit.ly/2mgRfmz Similar but without the PVC uniforms!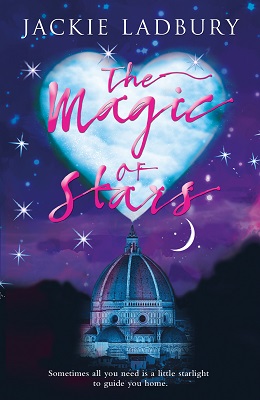 The Magic of Stars


Blue Skies Airline Series Book Two
Author – Jackie Ladbury
Publisher – Fabrian books
Pages – 261
Release Date – 1st January 2018
Format – ebook

Sapphire Montrose always felt like a loser in the struggle of life, but when she becomes the airline manager of a run-down airline she starts to believe she is a winner – until she unwittingly propositions her new boss and all her hard work is undone.
In a moment of recklessness air stewardess, Sapphire Montrose throws caution and her dress to the wind by propositioning a handsome stranger in a hotel in Florence, only to find herself waking up alone and embarrassed in her hotel room.
Unfortunately for Sapphire, it turns out that her new boss, Marco Cavarelli, is the man she failed to seduce and she is now fighting for her job and her self-respect when he tells her there is no place in his revamped airline for an alcoholic woman with lascivious tendencies. To make matters worse she is increasingly attracted to him and he seems to be giving out the same vibes. Or is he simply testing her? One wrong move could be the end of her career. But what if he really is offering love – and is he worth the risk?
Purchase Links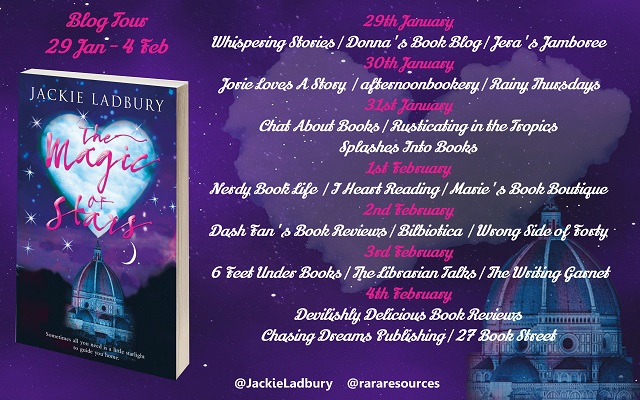 Author Links