Untouched by Jayme Bean – Book Review
Untouched by Jayme Bean – Book Review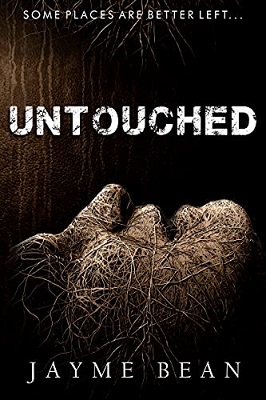 Untouched
Author – Jayme Bean
Release Date – 9th August 2021
Pages – 412
ISBN 13 – 978-1736532904
Format – ebook, paperback, hardcover
Star Rating – 5
I received a free copy of this book.
This post contains affiliate links.

Synopsis
Dr. Julia Morrow and her graduate students, David and Marisol, embark on a research trip to explore a remote section of the Amazon rainforest. When their trails seem to change direction at will and they find themselves lost and without communication, the trio worry they may be in for more than just the latest scientific discovery.
After strange circumstances divide the group, they're left deciding which is more important – finding out why the rainforest seems like it's alive or getting back home in one piece. The deeper they travel into the jungle in search of answers, the more they realize that some places are meant to remain untouched.
It was the opportunity of a lifetime. Respected and popular professor Dr. Julia Morrow has chosen two of her best graduate students to accompany her on a research expedition into the upper Amazon. The two students she selected could hardly be more dissimilar. Californian David Harris came from a home with wealthy but distant parents who often left him alone to entertain himself with books. Botany student Marisol Lugo is from Miami, the pride of her family, and the only girl. She is especially close to her twin brother, Mateo.
The entourage is off to a shaky start in rain-soaked, crowded Iquitos, Peru. Marisol eagerly drinks in the sights, sounds, and smells while David wishes for fine dining and air conditioning. Dr. Morrow and the two students manage to reach the base camp without incident and proceed into the rainforest. Not long after reaching the first campsite, though, the three become inexplicably separated. Somehow, David and Marisol find each other, but Dr. Morrow's whereabouts remain a mystery. The two stumble across Ben, another student who is on an extended research mission and presumed lost in the jungle. Together the three must find a way out of an area the natives call Tierra Maldita, cursed earth. Is the rainforest really trying to trap them or is their isolation causing them to imagine things? Will any of them escape alive?
At its heart, Untouched is a story about forging relationships. David and Marisol may be a mismatched pair in many ways, but necessity forces them to work as a team. They bicker, to be sure, but as David slowly adapts to the hostile environment, Marisol develops a growing respect for his abilities. Even Ben, the experienced jungle researcher, comes to realize that David is developing a keen insight into the world around them. The friendship that develops from this crucible of adversity is likely to remain strong indeed.
This book intrigued me from the start. While the exotic rainforest setting is a catalyst for the human drama that is the real story, it serves that purpose wonderfully. Author Jayme Bean makes effective use of her extensive travels, for she gives the reader a very real sense of being lost in the jungle. Add in plot twists that throw setbacks at the three students every time they seem close to success, and you have a book that is hard to put down. If you think you know what will happen next, you're probably wrong.
If I have a complaint about Untouched, it is that it can seem repetitious in places. Marisol and David have the same arguments in slightly different forms throughout the book. But this is a minor distraction at most. I thoroughly enjoyed the book.
---
Purchase Online:
Jayme Bean

Jayme Bean is an independent author who enjoys writing stories that speak both to the wonders of the world and the highs and lows of the human condition. Inspired by her travels around the world and her career as a zookeeper, she writes using her experiences, lending a unique viewpoint to her stories. Jayme calls the sunny state of Florida home and shares her life with her husband, son, and four cats.
Author Links:
---
Share your thoughts on Untouched in the comment section below!
---
The above links are affiliate links. I receive a very small percentage from each item you purchase via these links, which is at no extra cost to you. If you are thinking about purchasing the book, please think about using one of the links. All money received goes back into the blog and helps to keep it running. Thank you.