Whispering Stories Christmas Gift Guide – Affordable Gifts
Whispering Stories Christmas Gift Guide – Affordable Gifts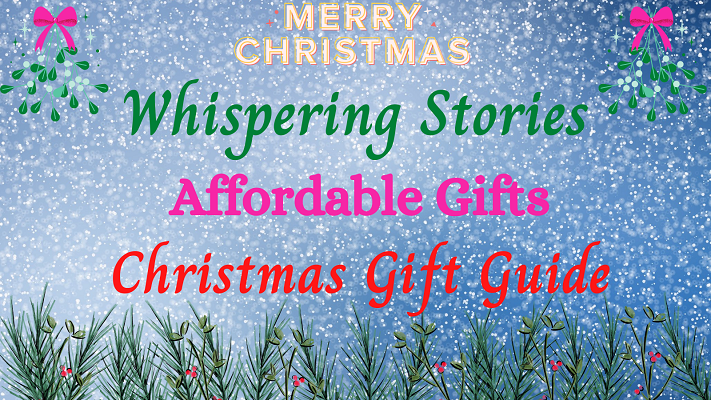 AD – Whispering Stories Christmas Gift Guide – Affordable Gifts contains gifted/PR samples.
With Christmas just around the corner, Whispering Stories has put together a Christmas Gift Guide filled with affordable, gorgeous gifts. Hopefully you will find UK companies that you can treat your loved one and friends from without breaking the bank.
See our other Christmas Gift Guide filled with – Food & Drink
Affordable Gifts
The Shed Collection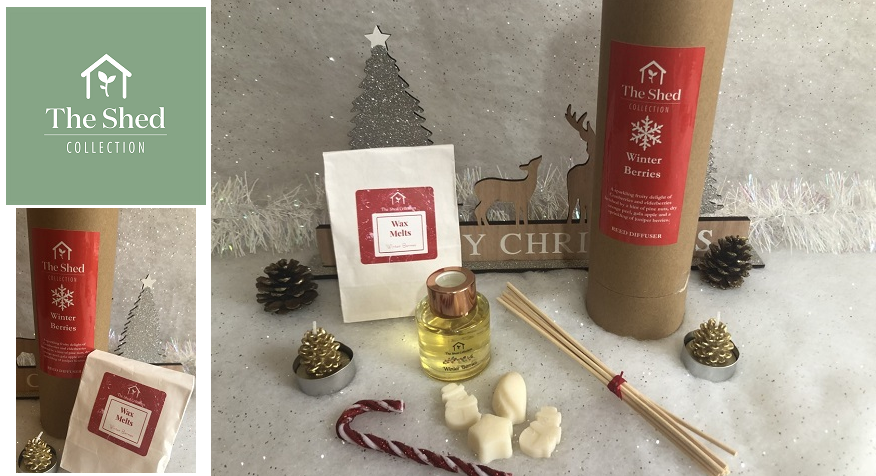 The Shed Collection Limited is a new family-run company, launched in February 2021, based in Bristol making highly fragranced and long-lasting reed diffusers, room sprays & wax melts. They have some great products to suit all budgets from Secret Santa & stocking fillers to complete home fragrance sets and everything in-between for gifting to colleagues, friends, and family.
Check out their gorgeous scents including the absolutely divine Winter Berries Reed Diffuser which is a sparkling fruity delight of Cranberries and elderberries lavished by a hint of pine nuts, dry orange peel, gala apple, and a sprinkling of juniper berries. It costs just £14.95 for 50mls and lasts for around 6 weeks.
If Wax Melts are more your thing then check out their range which is made using natural soy wax and premium fragrance oils for an amazing scent throw in your home. They are also shaped like penguins, stars & Snowmen. Prices start from just £4.95 and each melt will give a minimum of 4 hours fragrance.
---
PrimaBerry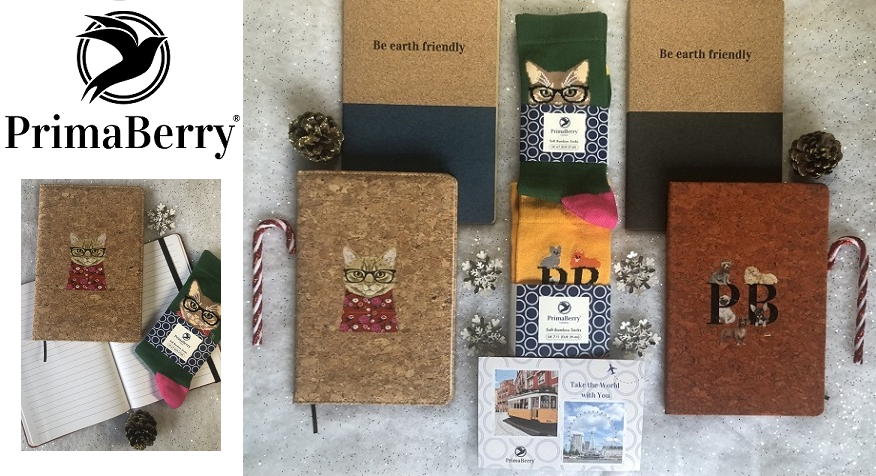 PrimaBerry is a UK-based sustainable online clothing and accessories store for men, women, and children, featuring collections inspired by the diversity and culture of multiple countries from around the globe. It was founded by Susana and Amin, who draws inspiration from the tradition and culture of different countries to create designs and styles of ever-growing collections.
From T-shirts to jewellery, caps to bags, PrimaBerry has something for everyone. Take the gorgeous natural cork notebooks that are perfect for the stationery addict, or writer. Why not match your notebook to your bamboo socks or even your umbrella.
The website is easy to navigate, the items are all beautiful and the prices are very reasonable. I adore this site, not only do they have amazing items they are a sustainable company from product to packaging.
---
Small Smart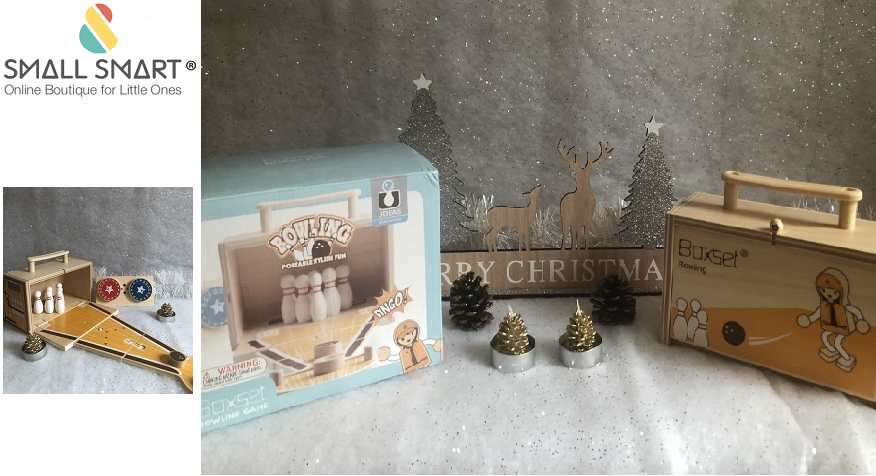 Small Smart understands the struggle of selecting products for your baby without having to compromise on quality or price. That's why they have brought together a collection of unique, high-quality, premier products, all at competitive prices.
From clothing to footwear, playtime to mealtime the company has a vast array of products all at very reasonable prices. Not only that, because they search the globe to find products where outstanding design combines with smart features to help make the joy of parenting even simpler, there are items on the site you have probably never come across before.
Take this amazing Boxset Wooden Bowling Playset made from sustainable plantation wood. It is designed to be compact, portable, stylish and above all fun for kids, it is the perfect toy to take with you when you are going on holiday, visiting relatives, etc, and helps stimulate hand-eye coordination. Suitable for 3+ years.
---
SolBeauty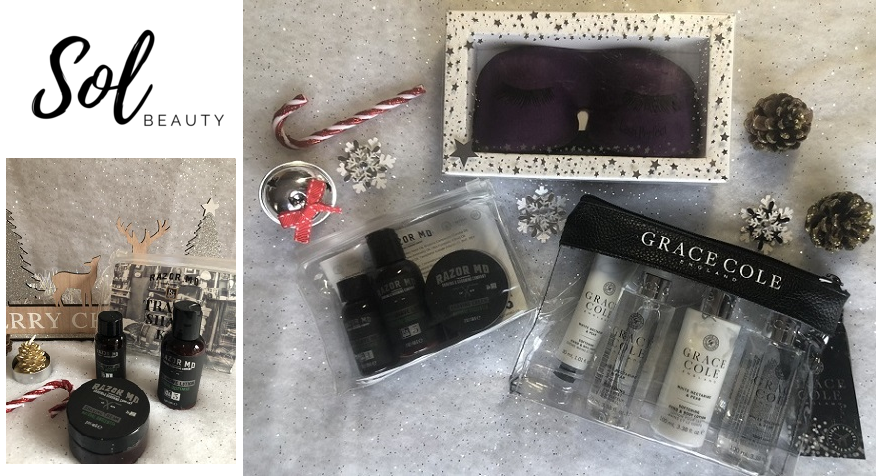 SolBeauty is a new online beauty platform that delivers some of the best international beauty brands straight to your door. They proudly work with over 1,500 products from over 100+ brands from all over the world.
The site is easy to navigate and their product includes makeup, skincare, bath & body, haircare, men's, fragrance, and gifting. Check out this luxurious Grace Cole White Nectarine and Pear Luxury Travel Set, which includes softening hand & nail cream, bath & shower gel, softening hand & body lotion, and refreshing body mist. It is also a Travel-Approved kit.
Or for those that travel and need to keep well-groomed, check out Razor MD Travel Trio Natural Unscented set which includes Pre Shave Oil, Shave Cream-Non Lathering, and Post Shave Lotion. They come in a handy clear zip bag and they too are Travel-Approved.
---
CressidaCards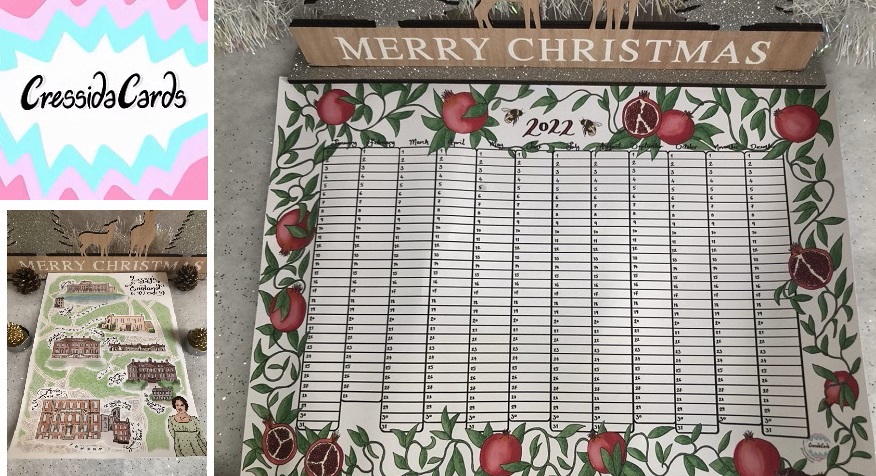 CressidaCards is a one-woman shop run by fabulous Playwright Cressida Peever whose mission is to help people celebrate friends, family, and themselves with something unique, personal, and affordable.
Everything is hand-drawn by Cressida and she offers a range of ready-to-buy digital cards and prints, as well as bespoke cards and posters, drawn either as a digital print or straight to paper. Her items include this elegant Pomegranate and Bees 2022 Wall Planner which is a hand-drawn digital print on a 300gsm matt card (unframed) for ease of writing.
Or for you book worms out there, check out her Map of Lizzy's England with Locations from Jane Austen's Pride & Prejudice. The map is hand-drawn with an ink and watercolour effect and is printed on a 235gsm satin card (unframed). Size A4. and is utterly stunning.
CressidaCards has plenty of postage options and all the items come in purple tissue paper for that elegant look.
---
Cosy Aromas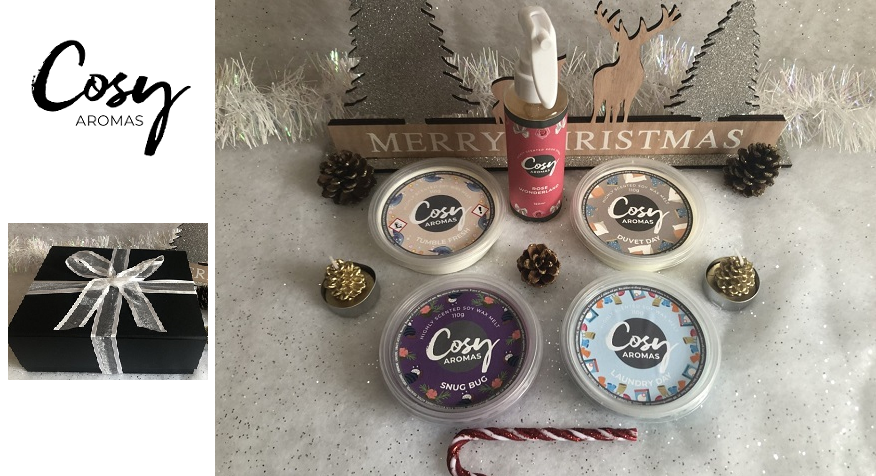 Cosy Aromas are passionate about high-quality home fragrances. With over 100 scents available in candles, wax melts, room sprays, and more, they have a wide variety for all tastes. Their mission is to bring excitement and happiness through the power of scent to homes throughout the world by creating beautiful home fragrance products which can be enjoyed by all ages.
For a Cosy Christmas this year the company has a selection of stunning festive wax melts and candles. Whether you love foodie scents or perhaps spicy or fresh scents they have you covered. 8 incredible highly scented Christmas wax melts, candles, and fragrance oils are available for a limited time only, so check them out.
For those of you who love something a little more clean and fresh, check out Cosy Aromas' Clean & Fresh Gift Box, filled with four incredible wax melts including Tumble Fresh, Laundry Day, Snug Bug, and Duvet Day. Plus, Rose Wonderland room spray. All come in a magnetic reusable gift box.
---
Chatty Feet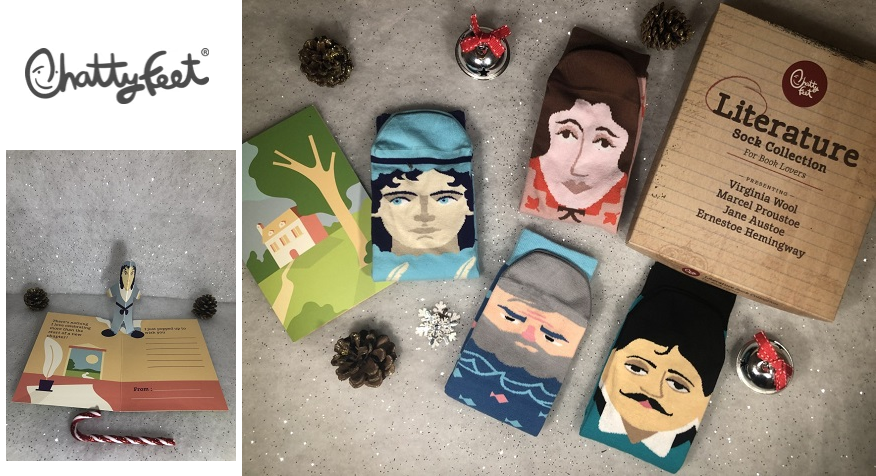 Chatty Feet began one night many years ago when the owners were joking with each other, 'what if their socks could talk?' and a light-bulb moment was born. Now the company has over 40 quirky designs, each with its own unique personality.
Chatty Feet has unique and fun socks for all, including something for the book worms amongst you. "Now it's your turn to step into a story" with their Literature Sock Set, a set of four socks featuring Virginia Wool, Marcel Proustoe, Jane Austoe, and Ernestoe Hemingway. They come in sizes 5-8 and 9-12.
Alongside their range of socks, the company has started producing Pop-Up Greeting Cards. The cheerful character cards are ready to spring smiles upon your loved one. Simply add your message, then pop a little laughter through the letterbox. Again book worms check out their Jane Austen card. If anyone knows the power of prose, it's Jane Wrote-In.
---
Serenity Box Co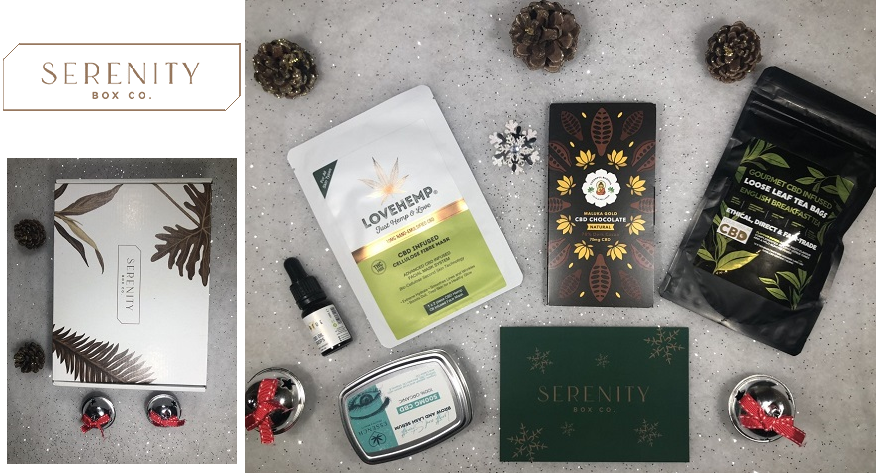 Serenity Box Co is the UK's first boutique CBD subscription box company that strives to offer new, exciting and innovative ways to rejuvenate and enhance your wellness.
Every month they curate, and deliver amazing CBD wellness products from around the world and deliver them straight to your door. All products are vetted before being included in the boxes.
They have a range of subscriptions, including a one-off box for those wanting to trial the products first. They also have 3 limited edition Christmas Gift Boxes, including Serenity for Her, For Him, and 12 Days of Serenity. In the box for her which I received there was: CBD Hemp Fibre Face Mask, CBD loose leaf tea, CBD chocolate, Berry CBD Oil, and Organic Lash Serum. The box is very elegant and the items were packaged beautifully. I haven't tried them all but the chocolate is delicious and the Berry Oil tasted fruity.
---
Alcosense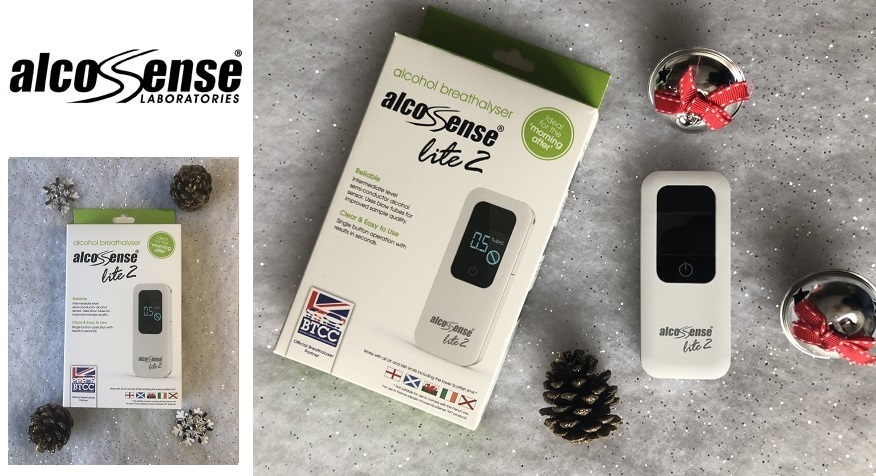 Alcosense is a UK-based company from Maidenhead is a leading manufacturer of alcohol breathalysers. With alcohol consumption at Christmas higher than most other times of the year, everyone needs to make sure that they don't risk their licence, their life, or the lives of others in an accident.
Do you know anyone who needs to leave the house by car first thing in the morning but who might be at risk due to drinking alcohol the night before? Of course, we all like to think that everyone we know, including ourselves, are sensible and would never drink and drive especially when feeling hungover – but what if we didn't have a hangover and didn't know that we were doing just that without being aware of it? This is where the AlcoSense Lite 2 Breathalyzer comes in handy.
It is a personal breathalyser that fits into the palm of your hand and gives a clear alcohol reading in seconds and has an adjustable drink-drive limit for any UK or Irish limit. It can also be used up to 300 times.
Stockists: Halfords, AlcoSense.co.uk, and Boots.
---
School in a Bag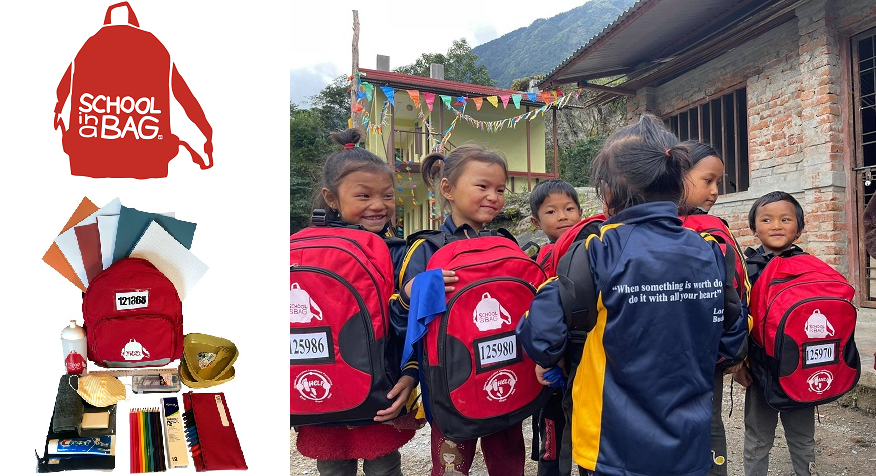 This Christmas, why not fund a SchoolBag and give the Gift of Education to an underprivileged child around the world?
School in a Bag is a small UK registered charity based in Somerset which distributes SchoolBags to poor, orphan, disadvantaged, and disaster-affected children around the world – to date over 123,000 SchoolBags have been handed out to children in 49 countries. Every SchoolBag is new, individually numbered, and trackable on the website – more often than not, donors can learn details and see an image of the beneficiary of their SchoolBag.
A SchoolBag can be purchased through the School in a Bag e-shop. The cost to fund a numbered, trackable SchoolBag as a gift is just £20.00. Purchasers will receive their own SchoolBag Gift Card (digital or paper) containing the number/s of the SchoolBag/s they have funded. A SchoolBag can also be funded in someone else's name, making it an ideal present, and with the Gift Card option as well, there's still something to put under the tree to be opened on Christmas Day, or in email format, it can be sent to anyone in the world, from anywhere…
---
It's a Religion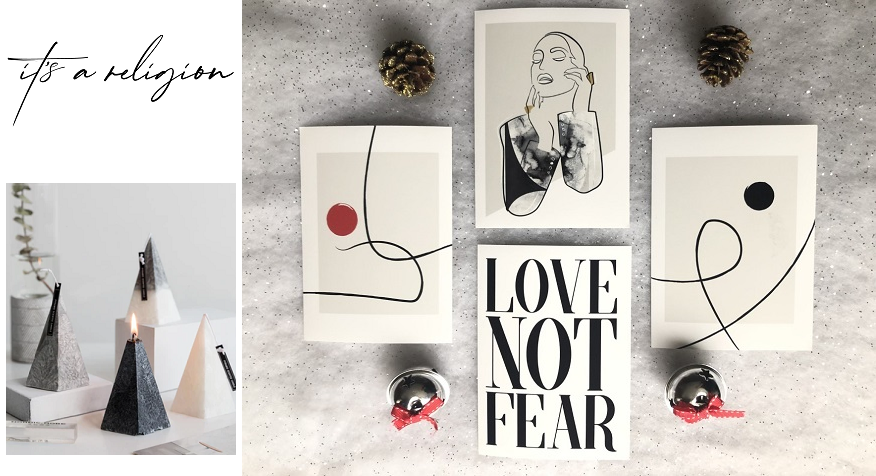 It's a Religion was founded by artist Abby Rose and is the product of a combined passion for music, art, and minimalist interiors. The company is a wall art and homeware brand with a focus on line art.
From minimalistic Posters to Phone Cases, Aromatherapy Candles, and Home Décor the company has something for everyone including these gorgeous eye-catching prints that are ready to be framed.
Their Personalised art posters are bestsellers and are custom-drawn line art of a person, couple, family, or pets. Take a look at these unique gifts for your loved ones.
---
Socksmad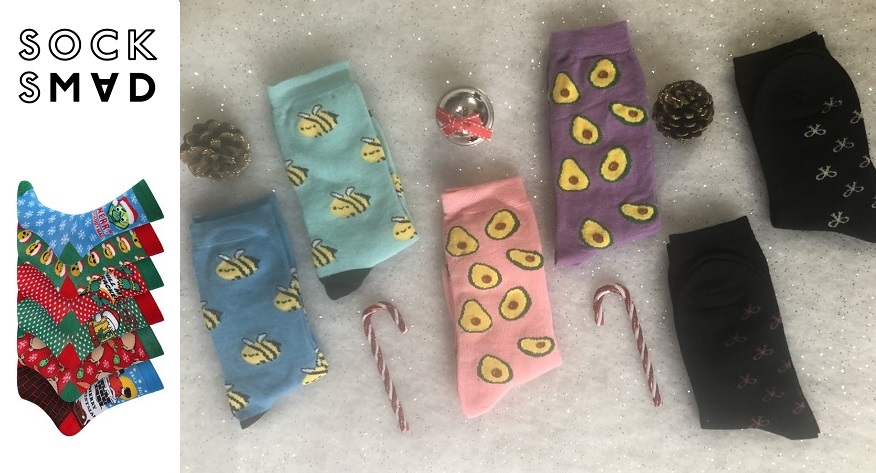 Socksmad is a UK company based in Leicester that sells socks and accessories. Their vision is to create socks that are not only an everyday accessory but also a way to express your fashion and style. Whether it's a subtle stripy design to match your work shoes or bright colourful festive socks to spice up your outfit, they have them all.
They have 10 years of experience in supplying readymade garments across the UK and Europe. They are crazy about making the ultimate quality socks for every need, whether it's for breathable sports socks, summertime ankle socks, or woolly warm winter socks.
They have a vast range of socks for adults and children that comes in all colours and designs. They even have compression, diabetic, and bamboo socks. If you are looking to purchase socks as a Christmas gift then check them out. They even have 10% off for new customers too.
---
I hope that we have managed to bring you some unique, different, and quirky gifts for all your friends and family at prices that are affordable.
Let us know if any of these gifts from our Christmas Gift Guide catch your eye.
---