Whispering Stories Christmas Gift Guide – Food & Drink
Whispering Stories Christmas Gift Guide – Food & Drink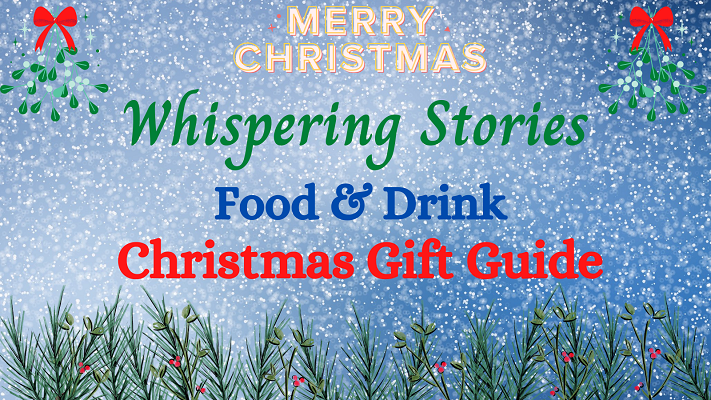 AD – Whispering Stories Christmas Gift Guide – Food & Drink contains gifted/PR samples.
The festive season has snuck upon us again. This year really seems to have flown by! Today we are bringing you our Christmas Gift Guides featuring some amazing companies. We hopefully have included something for everyone and made it easy for you to find your perfect presents. On this page, we have food & drink items for you to peruse through, and two superb cookbooks filled with scrumptious food and delightful stories.
See our other Christmas Gift Guide filled with Affordable Gifts.
Food & Drink
Virginia Hayward Hampers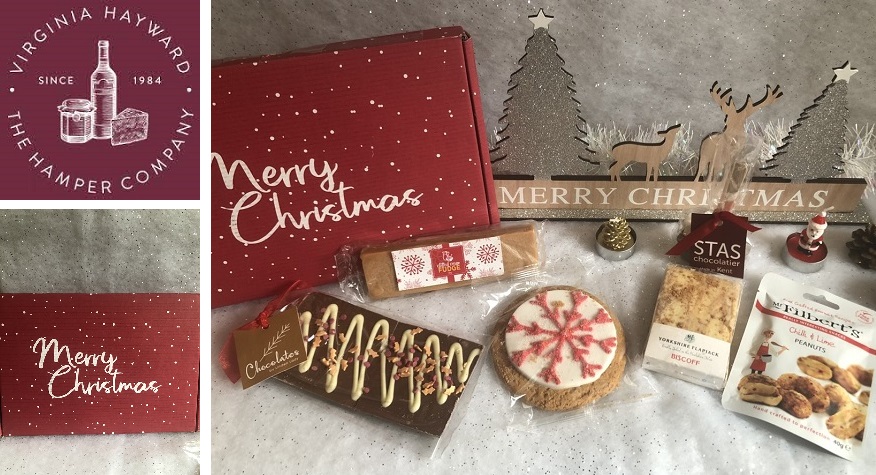 Established in 1984 by Gin and Geoff Hayward, Virginia Hayward Ltd has grown from a cottage enterprise to being a leader in the luxury wine and food hamper industry. The business remains wholly family-owned.
The company has hampers for everyone, including Traditional, Corporate, and Letterbox. They deliver seven days a week and even deliver outside the UK. They have an easy-to-navigate website and prices start from just £12.50.
We were sent their Christmas Letter Box Hamper priced at just £17.50 and I can tell you it has gone down a real treat here.
---
Blue Aurora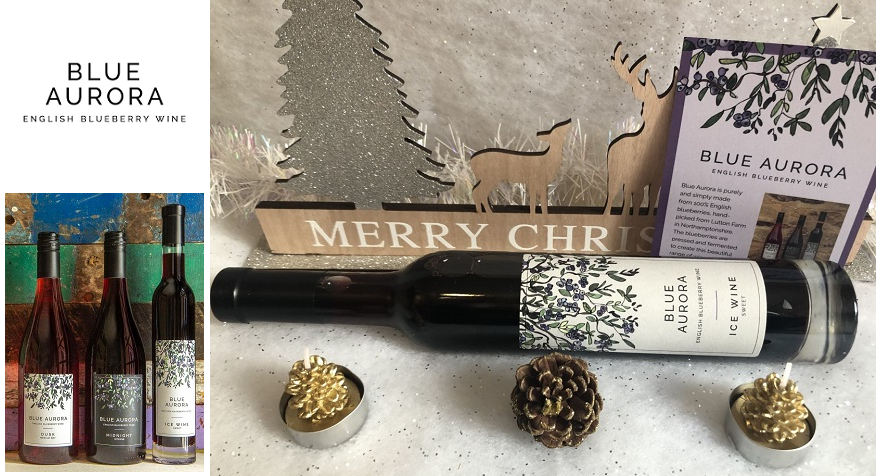 Blue Aurora British Blueberry Wine, is a family-run business situated on the border between Cambridgeshire and Northamptonshire at Lutton farm. They began their blueberry wine back in 2018 and after seven months of hard work, they bottled their first wine that was solely made from 100% hand-picked blueberries, with no grapes involved.
Today the company has three delicious wines. Dusk: Fresh, clean, and bright. The palate is full of dark berries with the crisp acidity balancing the slight residual sweetness. Subtle herbal aftertaste. Midnight: Full-bodied, ripe rich berries on a bed of vanilla notes and a slight warming spice. Ice Wine: Velvety smooth and devilishly pure, ripe berry notes reminiscent of kirsch or blueberry jam. The wines start from just £11.95 per bottle.
I was sent the Ice Wine to taste. The wine has the scent of red wine and yet is lovely and sweet. You serve it chilled or it is delightful mixed with sparkling wine. It accompanies cheese or chocolate perfectly. You can even make cocktails with it. It is a real winner in this house.
---
Guylian Belgian Chocolates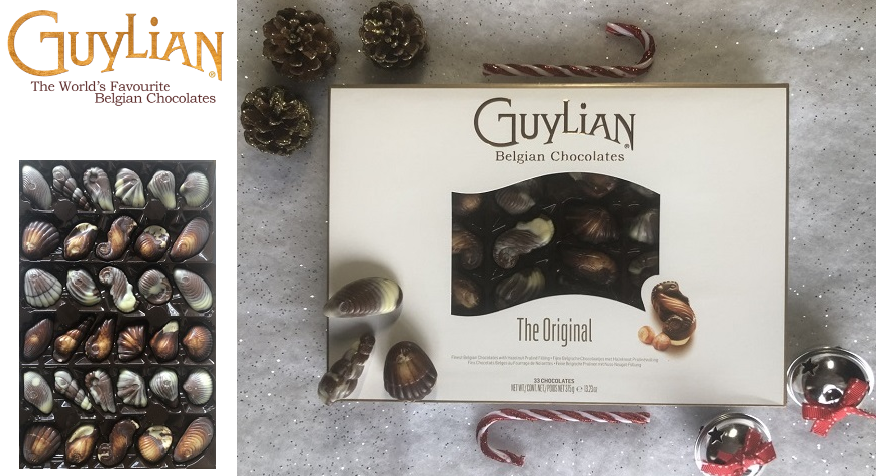 Guy Foubert was a passionate Belgian chocolatier, but his story alone is not ours. Rather, ours is a love story. When Guy married his lover, Liliane, in 1958, the two immortalized their passion for life's sweetest pleasures, love, and chocolate, by joining their names to one: Chocolaterie Guy-lian. In celebration of love and chocolate, the couple created for the first time the Guylian Sea Shell Chocolates.
If you have never tried them, they taste as divine as they look. They are rich in flavour and contain the companies delicious roasted hazelnut praliné.
You can find the Guylian Belgian Chocolates in supermarkets throughout the country and online.
---
RiSE Coffee Box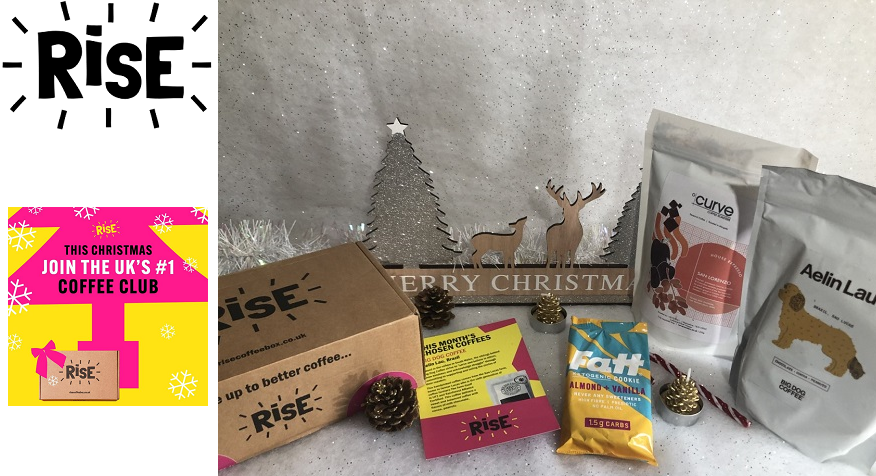 RiSE is a coffee box subscription service run by coffee lovers Ben and Alice. Each month they will send you two new speciality coffee blends from different UK roasters delivered to your door. Independent, sustainable with special treats, recipes, and more – basically all the good stuff.
They have a choice of packages available starting from just £9.99 a month and includes free delivery, they even have one-off speciality trial boxes for those of you who want to check them out before committing. You have a choice of which type of bean you would like in your boxes, including whole bean, ground, and decaf.
Inside each box is two 227-250g packs of speciality coffee, a little treat, and background on your coffee, plus a recipe card. My box included Big Dog Coffee from Aelin Lau, Brazil which has a sweet flavour of milk chocolate, cocoa, and peanuts. Curve Coffee Roasters from San Lorenzo, Colombia, which has a full-bodied flavour, syrupy with notes of chocolate, damson plum, and dates. Plus, a Fatt Ketogenic Cookie and a recipe card for sweet and spicy nuts.
---
Regency Hampers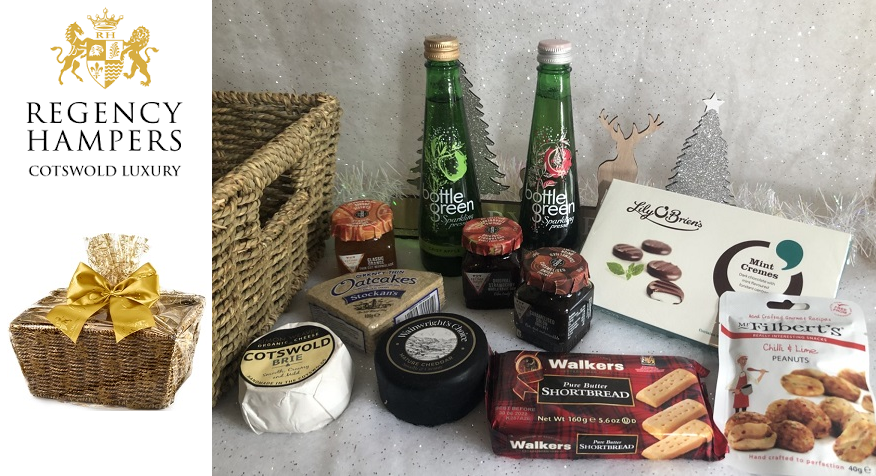 Regency Hampers Cotswold Luxury has a deluxe and ever-expanding range of meticulously crafted food and wine gifts to match every occasion. Whatever your requirement Regency's wide array of luxury gifts is guaranteed to fit the bill, without breaking the bank.
Their luxury Christmas Hampers start from just £35.20 and include free delivery. Each hamper comes perfectly presented in a wicker basket, lidded picnic basket, or deluxe lidded red gift box, with hand-tied ribbon and gift message. There are so many gorgeous and delicious hampers to choose from, including alcoholic, non-alcoholic and vegan ranges.
I was lucky enough to receive their Trafalgar Hamper with alcohol-free pressé. The hamper was elegantly wrapped and I didn't want to open it. It came in a beautifully packaged box and we were advised that there was a fridge pack inside which was separate from the basket. All the items were truly delicious.
---
Say it with Champers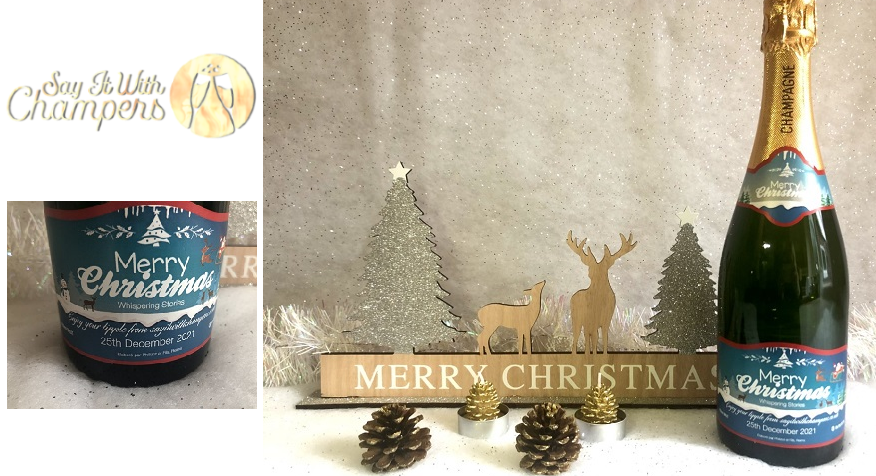 If you are looking for a unique Christmas present for a loved one or a wonderful friend then these personalised Champagne bottles from Say it with Champers could be the perfect choice for you! Not only do they look great and fit in with the festive spirit, but they also have a fun and happy feel which is the perfect vibe when giving a Christmas gift.
Each bottle comes with a personalised Champagne label which is fully customisable with five lines of text to make your Champagne gift exactly as you want it, they can even add a photo of your loved one. Next day Champagne delivery is available to all mainland UK with 48 hr delivery as standard. They also have vegan champagne and mini prosecco bottles.
I received their Christmas Champagne Gift which is a classic Brut and is priced at £40.74, which includes the personalisation. They also have rosé, premium, and sparkling wine available.
---
Jenny Jefferies Cookbooks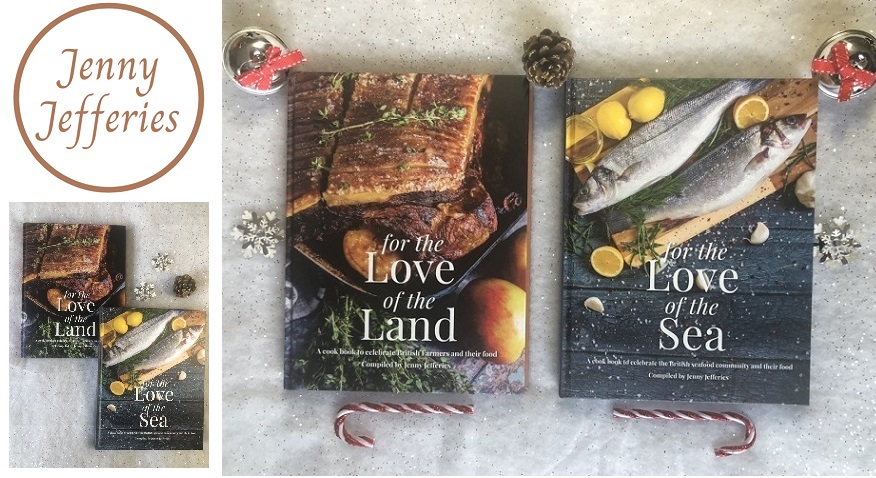 Jenny Jefferies is the author of two appetising cookbooks, For the Love of the Land & For the Love of the Sea. Her cookbooks can be bought directly through her website and can be signed and gift wrapped for free too.
For the Love of the Land celebrates British farming in all its hardship and glory. The dishes in this book make the most of local and seasonal ingredients, creating delicious meals, puddings, and bakes that anyone can cook up at home. The book flies the flag for regenerative agriculture, sustainability, food provenance, and community and would make a truly lovely and very special Christmas gift. 22% of the net profits are also being donated to the National Literacy Trust.
For the Love of the Sea celebrates the British seafood community and their food. From the kitchen novice to the keen home cook, there's a dish for everyone, featuring popular British staples alongside hidden gems. The book also highlights the hard work and dedication of the men and women who work in the British fishing industry.
---
Cooking with Alcohol Cookbook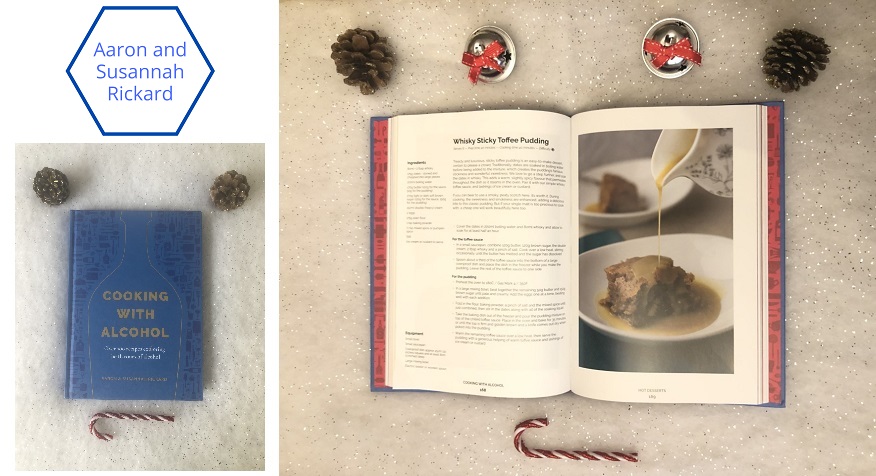 Cooking with Alcohol has over one hundred recipes and will teach you to use one of the most popular ingredients in history in ways you've never imagined.
Discover a world of alcohol-infused cooking, from easy midweek suppers and heart-warming comfort foods, through to celebration feasts and luxurious desserts. Try recipes like Mojito Chicken, Fennel & White Wine Tagliatelle, Tequila, and Habañero Salmon, Salted Caramel and Spiced Rum Brownies, Amaretto and Ginger Cheesecake, or make your own Cider Mustard.
The chemical structure of alcohol impacts a recipe beyond the flavour, and throughout the book, you'll have the opportunity to learn a little about what the alcohol is doing in each dish. However, all recipes are written for the home cook, and no expert knowledge or equipment is required.
Cooking with Alcohol has been brought to you by Aaron and Susannah Rickard who are two friendly people in their late twenties, based in Bath. They are not professional cooks, but cooking is well and truly their passion. Find out more about the authors and their book at www.cookingwithalcohol.co.uk.
---
All of the food & drink items above had been taste tested by Stacey, the owner of Whispering Stories, and her family and we can say that they were all delicious and are happy to share these products with you.
Let us know if any of these gifts from our Christmas Gift Guide catch your eye
---