A World of Information by Richard Platt – Book Review
A World of Information by Richard Platt – Book Review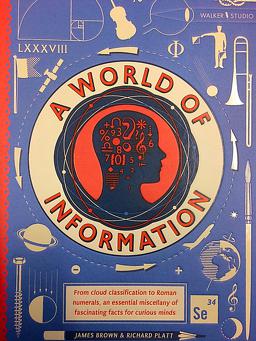 A World of Information
Author – Richard Platt
Illustrator – James Brown
Publisher – Walker Books
Pages – 64
Release Date – 3rd November 2016
ISBN-13 – 978-1406370843
Format – hardcover
Reviewer – Stacey
I received a free copy of this book
Post Contains Affiliate Links

This visually stunning miscellany from the effortlessly stylish print-maker James Brown is a collection of incredible facts and figures. Do you know how many bones there are in the human body or how clouds form? Or about different types of knots or how Morse code works?
Each illustration is both beautiful and enlightening, and is accompanied by an engaging fact-filled explanation by celebrated author Richard Platt. Covering more than 30 diverse and fascinating topics, there is a world of information at your fingertips in this book, which is perfect for all the family to enjoy.

A World of Information is a big, quite heavy book, that contains lots of factual information on a variety of subjects. From the Solar System, to The Human Eye, Organs of the Body to Roman Numerals, this book will have children eager to impress with the facts that they have learned.
On each double, differently coloured page of the book you will find a different subject. On one side is all the factual information. On the other is the illustrations which include captions. The pictures visually show you what the factual information tells you.
I particularly liked the Flag Semaphore section. We had fun trying to spell out words to one another using our makeshift flags, and performing the poses for each letter.
It has been well documented that children take in and remember information if it is told in a fun, engaging manner. The use of illustrations has also been recognised as helping a child to remember. So with the combination of the two in this book, I hope children will pick up a variety of knowledge that they will remember for a long time to come.
Book Reviewed by Stacey
Purchase Links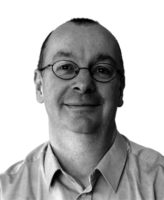 As a child
I grew up in the suburbs of south London. My school was three-quarters of a mile away, and I walked there and back on my own. This gave me the chance to muck around and get into all kinds of mud and trouble each morning and evening. When I wasn't at school I was usually on my bike playing "foot-down" with my friends in the quiet road where we lived. As far as I remember this game involved cycling as slowly as possible without actually falling off. Which I did. Often. I was always rubbish at sports, and the last to be picked for any team. At my secondary school I developed clever wheezes to avoid shivering on an icy rugby pitch, but always seemed to get caught and punished anyway.
As an adult
My dad was a civil engineer, and I thought I wanted to be one too – until I discovered that the project at the end of my first university year was to design a shed. This was too boring for words, so I changed my course and studied graphic design and photography instead. When I graduated I soon found that what I did better than all of these things was writing. I discovered a knack for explaining complicated facts in a way that everyone could understand. I started writing about photography: first magazine articles, then books. I got a job editing children's books, then went on to write them.
As a writer
I've written more than 70 books, mostly factual books for children. My first children's book was Incredible Cross Sections, which had fantastic illustrations by Stephen Biesty. One of the things I enjoy most about writing is that it gives me the chance to work with wonderful illustrators. When Chris Riddell drew the pictures for Castle Diary and Pirate Diary he managed to capture the characters of all the people in the stories exactly as I'd imagined them. I also love writing because people pay me to find out all this fascinating stuff about strange, wacky and obscure subjects. I spend far more time than I should trying to find amazing facts that bring a subject to life. I trawl through books at home (I've got 3000) and in dusty libraries.
Author Links