In Strictest Confidence by K Britt-Badman – Book Review
In Strictest Confidence by K Britt-Badman – Book Review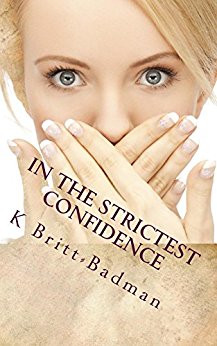 In Strictest Confidence


A Frankie Wilson Mystery – Book One
Author – K Britt-Badman
Publisher – CreateSpace
Pages – 354
Release Date – 4th April 2016
ISBN-13 – 978-1530311682
Format – ebook, paperback
Reviewer – Kerstin
I received a free copy of this book
Post Contains Affiliate Links

Your secrets are safe with her, but some secrets are deadly. Counsellor Francesca 'Frankie' Wilson, divorced mother of two, lands her dream job at ASF Technologies. Is she as lucky as she seems? From the very first day things start happening to her— bad things! Who is responsible and why?
Could it be one of her clients? Stephen Lime, who appears to hate women, and is keeping a secret. Isabelle Toms, a profoundly deaf tester, who feels lonely and isolated, within an organisation where no one else can use sign language. Verity Froom, who dresses like a woman far beyond her years, suffers from ill health, but who refuses to visit a doctor. David Shaw, who's young and handsome, but who has just lost his wife to a hit and run driver, and is devastated by grief. Or is someone else responsible?

Francesca Wilson, called Frankie by her dearest and friends, is a 35-year-old divorced mother of two who has started her career as a counsellor through evening classes several years ago. Although her new ambitions had cost her her marriage with Rob, she is very happy with her choice of a career.
The story begins with Frankie starting as a counsellor at ASF Technologies, a company aiming for a leading market position with hearing aids. As both Frankie's sisters are profoundly deaf she knows from first-hand experience about the difficulties of the deaf and she thinks it a good sign her new employer is developing hearing aids.
The face-to-face-counselling is only going to be an experiment of research to see if it is helping the staff better than the usual counselling via telephone. Frankie has four clients to begin with whom she is going to counsel every Wednesday for six weeks and every client is a different challenge for her.
This book is the first one of K Britt-Badman and I was reminded of that while reading, especially during the first chapters. The writing style is not as fluent as I am used to from other authors but writing a book isn't that easy, is it? However, the writing improves with every chapter and what has started out rather stiff is becoming lighter and more fluent until the end of the book.,/p>
The plot, on the other hand, is very good! I liked the story of Frankie and her experiences with her clients very much. You never know what is going to happen next and the plot is definitely gripping, only proved by the fact that I finished it in two days straight.
Frankie is a strong and independent woman who knows what she wants in life and who cares about her family. She has a very strict work ethic, especially concerning the confidentiality of her counselling. Unfortunately, said confidentiality is not always easy to maintain when you have the impression your client has done something illegal or worse.
Although I needed some time to warm to In Strictest Confidence, in the end I was glued to it until I had finished and found myself stunned by the unexpected end.
I am looking forward to learn more about Frankie anytime soon.
Book Reviewed by Kerstin
Purchase Links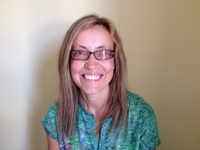 I was born and raised in Bristol, England. I'm a married mother of two with a lifelong ambition to write a book.
I've worked in both large and small organisations. I've been a project manager, UAT tester, test analyst, business analyst, office manager, personal assistant, youth worker, library assistant, and general dogsbody. My experience has been varied and interesting.
Throughout my various roles, one thing stood out for me, I liked listening to people, hearing about their experiences and the challenges life had presented.
I decided to train as a counsellor, and qualified as an integrative counsellor in 2005. I, like my main character Frankie, take the professional ethic of confidentiality very seriously indeed, hence the title of my first book, 'In the strictest Confidence.'
I have personal experience of the deaf and the difficulties they face. Raising awareness of the everyday issues they encounter is important to me. I hope I managed to do that in some small way in my book.
I hope you enjoy my book as much as I enjoyed writing it.
Author Links