The Writing Life of: Alistair Cross
Alistair Cross
This week on 'The Writing Life of:' I am thrilled to be interviewing author Alistair Cross. Alistair will be sharing with us detail of his writing life, telling us all about his latest book 'The Angel Alejandro', which was released on 25th January 2017, and answering a few fun questions too.
So without further ado I'll hand you over to Alistair. Post contains affiliate links.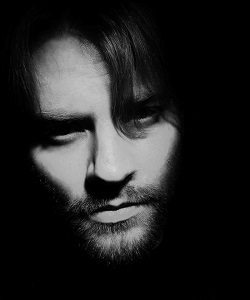 Alistair Cross was born in the western United States and began penning his own stories by the age of eight. First published by Damnation Books in 2012, Alistair has since published several more novels.
In 2012, he joined forces with international bestselling author, Tamara Thorne, and as Thorne & Cross, they write the successful Gothic series, The Ghosts of Ravencrest. Their newest novel, The Cliffhouse Haunting, is an Amazon Best Seller, and this summer also sees the release of Alistair's solo novel, The Crimson Corset.
In 2014, Alistair and Tamara began the internet radio show, Thorne & Cross: Haunted Nights LIVE! Haunted Nights LIVE! premiered to great acclaim and has featured such guests as Chelsea Quinn Yarbro of the Saint-Germain vampire series, Charlaine Harris of the Southern Vampire Mysteries and basis of the HBO series True Blood, Jeff Lindsay, author of the Dexter novels that inspired the hit television series, Jay Bonansinga of the Walking Dead series, Laurell K. Hamilton of the Anita Blake Vampire Hunter novels, and New York Times best sellers Christopher Rice, Jonathan Maberry, and Christopher Moore.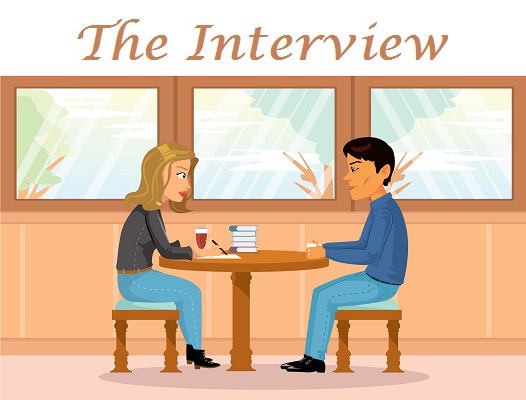 1) As a child what did you want to do when you grew up?
Before I got bitten by the writing bug, the thing I remember wanting to do most was to be a rock star. I'd seen live performances on television and was struck by the energy of the performers when they gave themselves to the music. Some part of me recognized that energetic shift in them and, even at that very young age, I knew I wanted to find something that possessed me in that way.
I never learned to play any instruments but I did write "songs," and as I matured, I realized that I'd misunderstood; I'd mistaken a passion for music for that all-consuming state where time and space cease to exist and nothing matters but the mission, the art.
Over the years, I dabbled in a few other things, including photography, but soon realized that nothing really set me on fire the way writing did. Writing is the only thing I've ever done that engages every detail of who I am.
When I'm writing, it's like every cell in my body, every piston in my brain, and every corner of my character is fully alive and operating at the highest level. It's addicting, and I doubt I could stop if I wanted to.
2) Who were your favourite childhood authors?
I read Mark Twain at a young age. He was one of the authors who grabbed my attention and never let it go. I was also a major fan of James Howe's Bunnicula series, Arthur Conan Doyle's Sherlock Holmes, and The Three Investigators series, created by Robert Arthur Jr.
3) At what point in your life did you realise you wanted to be a writer?
I always wanted to write in some capacity, but I was in my mid-twenties when the idea of writing professionally began kicking and screaming for my full attention. Naturally, I'd ignored the urge as long as I could – I kept hoping I'd find something more "practical" that I could go to school for, get a degree in, and make a decent living at. But that never happened.
As the years passed by and I found myself in my thirties, the need to write became something even more powerful than passion.
Even though I decided at a young age that I would not have children, biology requires that we perpetuate ourselves, so writing became a way of satisfying that instinct. I very much consider my books to be my children, and there's no question in my mind that the creation of life and the creation of art are very similar. We create art, just as we create children, in hopes that they will survive beyond us.
So in a way, it was as much biological instinct as a passion for words and stories that brought me to the realization that this was what I needed to do.
4) How did you go about following that dream?
By getting real with myself and committing to making it happen. I didn't want to be a writer who doesn't write; I didn't want to hang out with the someday-I'll-write-that-book crowd. I didn't even want to hang with the I-published-a-book-one-time-but-that-was-ten-years-ago crowd. I
wanted to be a real writer – with books to back my claims.
So, I decided the best way to get there was to do what I feared most: I quit my job of thirteen years and started writing, hoping against hope that I wasn't making the biggest mistake of my life. It was a gamble, but I knew I needed to give every piece of myself to it and that meant going at it full-force, full-time. And I knew that taking away the safety net (my steady income), would light the fire that would keep me moving.
And I'm not suggesting that anyone follow my lead on this. There are certainly softer ways to get where you want to go, but for me, for the way my mind works, it was best to paint myself into a corner – to put myself in a position where failure simply wasn't an option. So … I wrote a lot – and I mean a lot – and sustained myself entirely on the unsubstantiated belief that somehow, it would work out in my favor.
What kept me going in those days was this obsession I had with the idea that there couldn't possibly be any greater high than having a completed manuscript in my hands, ready to go out and meet the world. That's what I clung to and it turned out to be absolutely correct. Even still, finishing the next book is what I live for – it's my drug of choice, and it's what compels me to keep chasing the dream.
5) What is your writing day like? Do you aim for a certain amount of pages or words before you stop for the day?
It begins at about 9:30 or 10:00 a.m., and goes until about 6:30 or 7:00 p.m. most days. I meet up with my collaborator, Tamara Thorne, and whether we're co-authoring a novel or working on our respective solos, we work very much together, which is something I cherish. Writing is, in general, a very solitary activity and I feel lucky to be able to be in good company while I work.
As for the daily goal amount, I'm not happy unless I've written a minimum of 1,500 words.
6) Did you ever consider writing under a pseudonym?
I did once, because I had to, but now, having put so much work into my name, I'll be damned if I ever start over with a new one.
7) Do you have any strange habits before starting, or whilst in the midst of writing?
The only ritual of writing for me is being at my computer in my writing room with prints of white tigers and my favorite painting (van Gogh's Starry Night) on the walls. I always have coffee and water near me so I can stay at the computer – which sits on a corner desk that's comfortably surrounded by a profusion of plants. I don't take phone calls during work hours, and I avoid indulging in the internet unless it's research-related.
I have two cats and the female is very affectionate, so I end up taking a short break one to three times a day to give her the love she demands of me. Most days, I write in a pair of sweatpants and a t-shirt with my hair pulled up into a messy man-bun, but aside from that, the only rituals for me are atmosphere, set hours, and no disruptions.
8) Do you write longhand, typewriter, or on a computer?
I take a lot of notes in longhand and create files in my phone for similar purposes, but I can't even imagine writing a novel on anything but a computer.
9) How many books have you written? Do you have any unpublished work?
As a solo act, I've written two novels and one book of poetry. As Thorne & Cross, my collaborator, Tamara Thorne, and I have written three novels as well as a non-fiction account of our experiences in a haunted cabin in Gold Country in California. Also, there are the serialized installments of our gothic horror series, The Ravencrest Saga, which is ongoing with new installments released in ebook approximately every six weeks.
As for unpublished work, the only ones I have are the manuscripts that aren't finished yet. Tamara and I are wrapping up The Witches of Ravencrest, book two of the Ravencrest Saga, as well as Darling Girls, a sequel to Tamara's vampire novel, Candle Bay, and my vampire novel, The Crimson Corset.
In my solo life, I'm working on something especially dark and horrory that I'm very excited about. While not a sequel to The Angel Alejandro, this new book continues the story of antagonist, Gremory Jones, who played a dark, twisted role in Alejandro.
We don't often do sequels, but Tamara Thorne and I have developed a cosmology – a fictional universe that interweaves our stories, going all the way back to her first novel in the early 90s, to my latest novel, The Angel Alejandro. This universe is one of the main things that keeps us writing, both collaboratively and individually. We're fascinated by certain characters and are always looking forward to seeing them again in new works.
10) Are you a plotter or a pantser?
It really just depends on the book, but generally, I don't strictly adhere to either method. An outline is very restrictive, but a basic roadmap – one that leaves plenty of room for scenic detours – is ideal.
11) Do you read all the reviews left for your book(s)?
I firmly believe that no response, positive or negative, is actually definitive to an author's work and therefore, I'm of the philosophy that a writer's job is to write and not to be concerned with reviews.
As a writer, you'll be told all kinds of things about your work – some of it will make you feel like a king, some of it will break your heart, and some of it will set your blood on fire – but the important thing is to do the work and to dare to demand that the world allow you to be a writer.
Concerning your latest book: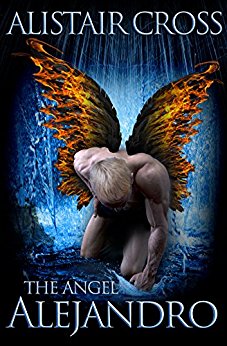 The Angel Alejandro
Author – Alistair Cross
Publisher – Glass Apple Press
Pages – 502
Release Date – 25th January 2017
Format – ebook

Angel or Demon?
Naive and heart-stoppingly handsome, he calls himself Alejandro, and Madison O'Riley has no clue what to do with him. As they set out to recover his lost identity, Madison realizes the mysterious man who saved her life harbors deep, otherworldly secrets that will put her in grave danger.
The Devil is in the Details
Gremory Jones has something for everyone, and for a price, he's willing to make a deal. Walking the streets in top hat and trench coat, he tempts the citizens with nefarious wares from his shiny black briefcase. But buyer beware: All sales are final – and fatal.
A Scorching New Terror Has Come to Town
The townspeople are changing in appalling ways and it's up to Madison – with the help of a psychic, a local priest, and the new chief of police – to help Alejandro unlock his forgotten powers before an unspeakable evil tears apart the fabric of existence … and costs them their very souls …
12) How long did it take you to get from the idea's stage to your date of publication?
Because I was simultaneously working on two other collaborative projects with Tamara Thorne, The Angel Alejandro took a year and a half from conception to publication.
13) How did you come up with the names for your characters?
Names are an interesting topic because they're so much more important than people might imagine – it has to be the "right" name, whatever that means, exactly – and somehow, writers always know when it's not quite right. You can't really write a character until you get the name down, so sometimes, this can hang you up for a while. That's a hard thing to explain – you'd think an author could just slap any old name on a character, but the truth is that names are one of the single most important aspects of a character.
I had a lot of fun with the names in The Angel Alejandro, particularly with the demons. Gremory Jones, the main antagonist, got his first name from a book of demonology. It's so unique that I wanted to pair it was something very common. Jones came immediately to mind and I liked the way they sounded together.
Astaroth, his right-hand man, is of course, a demonic name and I chose it because I love the way it sounds when spoken aloud.
As for Tyranny, I've always felt that its meaning was a bit unfortunate because it's such a pretty word and – definition aside – I think it would make a beautiful name.
Thorne, of course, was named after my collaborator – and certainly not because they're anything alike. Thorne was just my little tip of the hat to Tamara.
Corson and Estrella are both names that just kind of popped out of nowhere and fit the characters, and Zazel, interestingly, is not a derivative of the demon Azazel, but is instead based off the first human cannonball, a 14 year-old girl called Zazel, in 1877.
As for Alejandro himself, his name was the first thing I knew about him. From that name, his entire personality developed and I can't imagine him being called anything else. What his real name is, of course, no one knows – not even me. He's simply Alejandro.
14) Can you give us an insight into your main character(s) life?, What makes them tick?
Being inside Alejandro's mind was one of the most interesting experiences I've had as a writer. Alejandro is childlike and naive; being human isn't exactly natural for him and when looking at the world through his eyes, I really had to kind of go back in time and try and recall my own childhood perceptions. When I write a character, I am that character, and being Alejandro was like going back in time.
15) Which was your hardest scene to write?
For reasons I don't understand, I had a very hard time with the relationship between the chief of police, Nick Grayson, and local psychic, Beverly Simon. There's a scene where Nick goes to Beverly's shop, The Psychic Sidekick, to discuss the new-to-town amnesiac, Alejandro – or "The Disrobed Daredevil" as everyone in the community knew him as at that point. Every time I worked on this scene, it came out all wrong. Nick and Beverly were either too infatuated with each other, too indifferent to each other, or too nasty to each other.
I wanted them to be at odds but to also have a mutual attraction that drew them together, and trying to strike that balance of attraction and repulsion was difficult. I've written similar courtships before and didn't have any trouble so I don't know why this one was so problematic. It took some time, but eventually, I began to understand them and found their weird little rhythm. When that happened, they took off and never looked back.
16) How did you come up with the title of your book?
I don't know. From the moment of its conception, this book has been "The Angel Alejandro." I don't know what else I could have called it.
17) Did you get a family member/friend to read your work before sending to the publishers?
No one but the pros see my work until it's polished to the highest possible shine. After going through two full read-throughs by me, it goes to three (sometimes four) different editors, each of which focuses on different aspects of the manuscript: plot strength, character development, typos and grammar, etc. After I make the necessary fixes, it goes to the publisher and only then do my family and friends get to see it. I learned early on that I don't really want feedback from anyone who doesn't know exactly what they're looking for.
18) What process did you go through to get your book published?
I'm lucky to have a publisher who works closely with me through the whole process, so there weren't any hoops to jump through in order to get it published.
19) What did you do once you had written the final word in your book?
I pinched the bridge of my nose and said, "Thank God." Seriously. By the time I wrote the final words of this book, I was exhausted. Because Alejandro is so character-dense and complicated, there were many times that I feared I'd written myself into a spiral death trap that I'd never be able to straighten out. But it was good for me. I want always to write at the summit of my ability for each book, and Alejandro was certainly the very best I could do when I wrote it. And I'm happy with the outcome, so … it was worth it.
20) What's next for you, writing-wise?
A continuation of Gremory Jones in a series that centers on the seven deadly sins. The first book in this series, the one I'm currently working on, involves a charming but lonely male escort whose life is, quite literally, falling apart, an eerie stranger who, for a price, can make all of his problems disappear, and a deadly virus that's rewiring the minds of its hosts in the most devastating and heinous ways.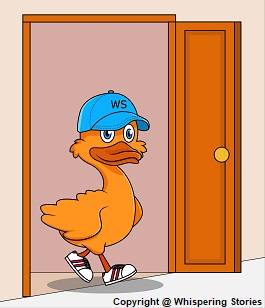 1) What's your favourite food?
Manicotti.
2) If you had a box of crayons and you could only choose one, which colour would you choose?
Pink, because it's a color I don't get tired of looking at.
3) What movie could you watch over and over again?
Carrie. I'll bet I've seen it close to a hundred times.
4) What would be the top song on your playlist?
Right now, it would be Young the Giant's Something to Believe In … but in five minutes, it'll be something else.
5) If you won millions, what would be your first purchase?
Something beautiful and useless.
6) A talking duck walks into your room wearing a baseball cap and sunglasses, what's the first thing he says to you?
"What the quack you lookin' at, bro?"
You can find out more about Alistair by visiting the website/social media sites below.
www.alistaircross.com
@CrossAlistair
Facebook
Pinterest
Goodreads
I would like to say a big thank you to Alistair for sharing with us details of his writing life, and for a wonderful interview.